Sales begin April 3 for 2006-07 season tickets to Goshen College's Performing Arts Series; Tenth season's line-up announced
GOSHEN, Ind. – From the renowned King's Singers to the Soweto Gospel Choir to the improvised melodies of The Dave Brubeck Quartet, the 2006-2007 Goshen College Performing Arts Series will again feature performances from diverse musicians and musical styles for Michiana audiences, with season ticket sales beginning Monday, April 3.
The 2006-07 line-up is announced as follows, with individual ticket prices listed:
Saturday, Oct. 14, 2006 – 7:30 p.m., Sauder Concert Hall
The Dave Brubeck Quartet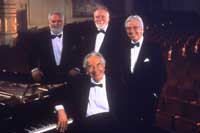 Dave Brubeck has been performing jazz for more than five decades, uniquely improvising melodies and using unconventional rhythms. Changing the landscape of jazz in the 50s and 60s, he broadened its audience and recorded the first jazz album to go gold. Still relevant today, Brubeck and his quartet continue to draw sell-out crowds with their exciting jazz sounds. ($45A, $38B, $20C)
Saturday, Nov. 4, 2006 – 7:30 p.m., Umble Center
Sunday, Nov. 5, 2006 – 3 p.m., Umble Center
The Marriage of Figaro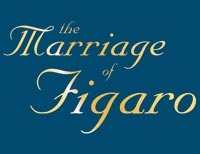 Mozart's comic opera, The Marriage of Figaro, combines the composer's characteristic melodies with a witty plot in which hastily improvised and absurd situations are in contrast to Mozart's beautifully crafted music. This production featuring student performers is coordinated by the Goshen College music and theater departments. ($12A, $12B, $8C)
Friday, Jan. 19, 2007 – 7:30 p.m., Sauder Concert Hall
Emerson String Quartet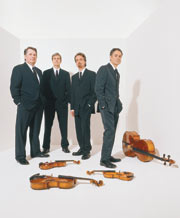 Acclaimed as one of the world's foremost chamber ensembles, the Emerson String Quartet has amassed an impressive list of achievements including six Grammy Awards for albums they have recorded. The ensemble is lauded globally as a string quartet that approaches both classical and contemporary repertoire with equal mastery and enthusiasm. ($35A, $30B, $12C)
Saturday, Feb. 17, 2007 – 7:30 p.m., Sauder Concert Hall
Doyle Lawson and Quicksilver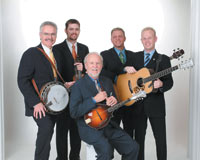 Doyle Lawson and Quicksilver's music weds Southern gospel to bluegrass and speed to intricate vocals in a style that establishes them as one of the best in bluegrass today. Their trademark sound creates a compelling new standard for vocal precision and has been recognized with nine International Bluegrass Music Association honors, four Dove Awards and three Grammy nominations. ($25A, $20B, $10C)
Tuesday, March 13, 2007 – 7:30 p.m., Sauder Concert Hall
Soweto Gospel Choir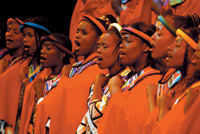 Formed in 2002, the 26-member South African Soweto Gospel Choir has risen to high acclaim around the world for their unique and energetic performances of African gospel music. Taking New York by storm on their 2005 tour, "The New York Times" described their Carnegie Hall debut as "Spirited and spectacular!" ($45A, $38B, $20C)
BONUS SHOWS
Friday, Sept. 29, 2006 – 7:30 p.m., Sauder Concert Hall
Nickel Creek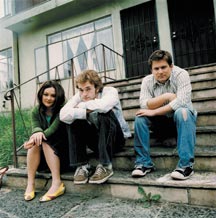 The Grammy Award-winning band, Nickel Creek, features guitarist Sean Watkins, his violinist sister Sara and mandolinist Chris Thile, who play and sing acoustic music, mixing influences from various genres including classical, jazz and rock. Named one of five Music Innovators for the Millennium by "Time Magazine," the article notes, "The trio is making down-home music relevant for a new generation." ($40A, $35B, $20C)
Friday, Nov. 17, 2006 – 7:30 p.m., Sauder Concert Hall
The King's Singers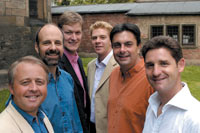 The sextet of British men known as The King's Singers, has sung and toured the world over for nearly 40 years. They are one of the renowned a cappella vocal ensembles and have been universally praised for their flawless technique and seamless interpretation of all kinds of music. ($40A, $35B, $20C)
Performing Arts Series season tickets cost $195 for A section seats (main floor, front sides, front of balcony), $165 for B section seats (main floor back, back sides, raised back and back of balcony) and $80 for seats in the C section (upper side balconies). Season ticket holders are guaranteed the same seat for every performance in Sauder Hall.
A series package includes the base of five shows and a choice of one of the two additional performances. The other additional bonus show can also be purchased, for a total of seven performances. Seats will be assigned according to date received. Season tickets can be purchased through August 31, with individual tickets, if available, going on sale Friday, September 1 at the Welcome Center. All tickets will be mailed.
For information about ticket availability, prices, reservations or more information, contact the Welcome Center at (574) 535-7566, e-mail welcomecenter@goshen.edu, or log on to www.goshen.edu/events/performingarts/.
Editors: PHOTOS ARE AVAILABLE OF THE 2006-07 PAS PERFORMERS. For more information, contact Goshen College News Bureau Director Jodi H. Beyeler at (574) 535-7572 or jodihb@goshen.edu.
###

Goshen College, established in 1894, is a four-year residential Christian liberal arts college rooted in the Anabaptist-Mennonite tradition. The college's Christ-centered core values – passionate learning, global citizenship, compassionate peacemaking and servant-leadership – prepare students as leaders for the church and world. Recognized for its unique Study-Service Term program, Goshen has earned citations of excellence in Barron's Best Buys in Education, "Colleges of Distinction," "Making a Difference College Guide" and U.S.News & World Report's "America's Best Colleges" edition, which named Goshen a "least debt college." Visit www.goshen.edu.