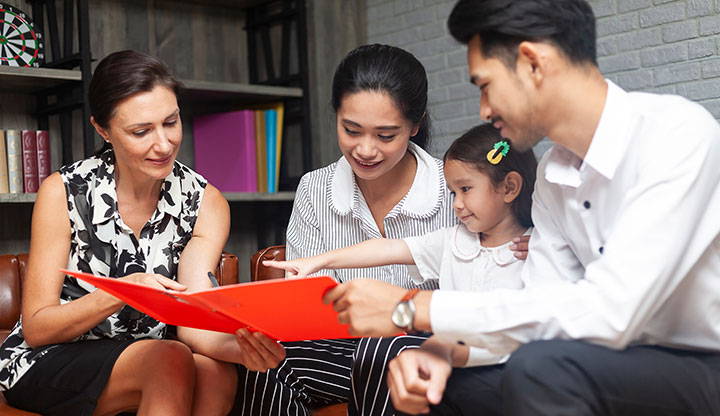 MSW
Admission Requirements
MSW Admission Process:
Submit your college transcript with your undergraduate degree from a college or university that is accredited by an accrediting agency recognized by both the U.S. Department of Education and the Council for Higher Education Accreditation.
Submit two professional references that attest to academic and professional achievement; strong preference for one reference to be from a practicing social worker. If applying for advanced standing, strong preference is for one reference to be from one of the applicant's BSW social work faculty. Submit references here.
Submit a personal statement/essay (3–5 pages).

Describe a social problem. Assuming you have power and resources at your disposal, what would you recommend for intervention and/or social change to address this social problem? Cite at least one evidence-based source.
The mission statement for the MSW program at Goshen College and Bluffton University is: "Shaped by Anabaptist-Mennonite tradition and the social work profession's core values of social justice, service, the importance of human relationships, integrity, competence, and the dignity and worth of every person, the MSW program's mission is to prepare students for specialized practice in mental health with an emphasis on anti-racism and anti-oppressive practices, and integration of spirituality." What motivates you to choose this MSW program? Include examples from personal or professional experiences that encourage you to do this work.
How do you plan to manage the rigorous demands of graduate coursework and field education?
How will your decision to pursue an MSW help you reach your professional goals, and why now?
Provide any additional information you think the admissions committee should know.

Submit your resumé. (Applicants are highly encouraged to have professional experience in the human service field.)
Submit your TOEFL scores if English is not your first language, and undergraduate degree was completed in a language other than English.
An Interview with the MSW Program Director may be required.
Advanced Standing
Advanced Standing is awarded to graduates holding degrees from baccalaureate social work programs accredited by the Council on Social Work Education or recognized through its International Social Work Degree Recognition and Evaluation Services. The degree must be conferred within the last 10 years. (Applicants whose BSW was earned more than 10 years ago may submit a special request for admission.)
Expedited Application
The MSW program offered through Bluffton University and Goshen College offers expedited admissions for individuals who earned their BSW degree at Bluffton University or Goshen College within 3 years prior to their application and earned a career GPA of 3.0 or higher. To apply, these individuals only need to complete an online application through their institution, submit a resume, and provide the name of one BSW faculty member who can serve as a reference for them. Their enrolling institution will access their transcript. These individuals will not need to submit a personal statement or second reference. The MSW program reserves the right to ask the individual to complete a full admission package.
Admission Window:
Applications for the MSW program are accepted year round. Advanced standing students can begin the program in January or August. Foundation students can begin the program in August.