Graduate Projects from 2017-2018
Kinderforest at Merry Lea Environmental Learning Center: The Teacher and Environmental Educator Experience in Year One 
– Joey Hughes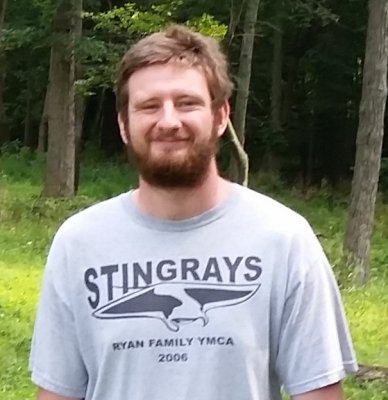 The purpose of this study is to evaluate the experiences held by educators from Merry Lea and the Wolf Lake Elementary kindergarten classes throughout the 2017-2018 Kinderforest program. This qualitative research will analyze data from interviews with the educators, as well as observational notes taken from each Kinderforest program day. The results of this study will help to evaluate Merry Lea's role and improve future Kinderforest programs. This study will also act as an educational outreach tool to encourage the participation of other kindergarten groups in the surrounding area.
Kinderforest at Merry Lea Environmental Learning Center: The Experience and Lessons Learned for 30 Children in a Forest-Based Educational Program
– Natalie Roberts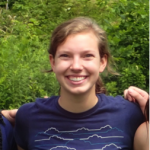 This study accompanies the pilot year of a partnership between Merry Lea and nearby Wolf Lake Elementary School in which Wolf Lake kindergarten students visit Merry Lea throughout the school year for ten full-day experiences in the forest. The purpose of this study is to gain a better understanding of the students' experience throughout the Kinderforest program. It is exploratory in nature, with the goal of illuminating the benefits and challenges for the students in the program and informing program improvements in the coming years.
Initiating a Network of Concerned Community Members Around Land Management Practices in the Elkhart River Watershed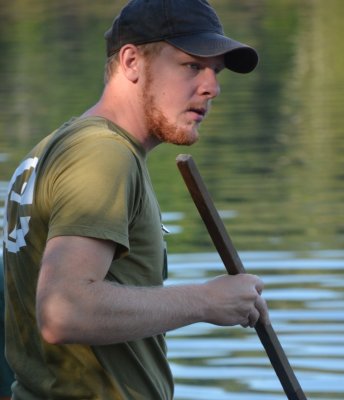 – Travis Silveus
Responsible land use within a watershed is of utmost importance as it directly impacts water quality for our downstream neighbors. Awareness of how connected communities are around the river can inspire better care of the land. In creating this network, institutions such as churches within the watershed can inform the public's view of land management and build relationships to other community members through a shared sense of place.  As restoration projects take place throughout the communities of Elkhart, Goshen and Ligonier, new ties will form, marginalized
groups will become engaged and care for the river will increase.
Wild Foods of Michiana
– Carina Zehr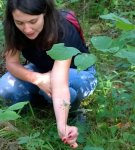 This project takes a look at how the edible flora and fauna of the Michiana region are utilized, how this knowledge is obtained and how it is passed on to others. This was done through observation and interviews. Observations of the learning process associated with hunting and foraging are written in the form of personal narrative. Interviews of educators of such skills are used to take a look at how these skills are taught and how they fit within the frame of environmental education.