Graduate Projects from 2014 – 2015
Enhancing food system perception and personal food choices: summative evaluation of an elementary school hands-on learning experience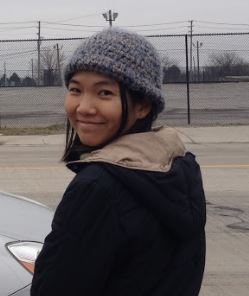 – Mingla Charoenmuang
The purpose of this project is to develop and refine an environmental education curriculum on food systems for students from kindergarten to grade five. The curriculum is designed to foster an understanding of practices such as preservation and gardening and healthful eating through hands-on and interactive activities. The five-session curriculum helps students understand the interactions between biology, personal behavior, and the environment as well as guiding them toward healthy eating.
Resident perceptions of the water quality in Northeastern Indiana Lakes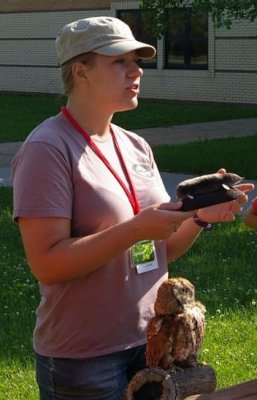 – Corinne Grossmeier
This research project focuses on how the residents living in the High Lake and Bear Lake communities of Northeastern Indiana perceive the water quality of their lake. It summarizes the history of conservation and preservation action taken within those communities towards the health of the lake ecosystem. The possibility of implementing a lake association or other citizen action group will be explored as a means of boosting community involvement.   Since very little is known on the attitudes of the residents of this community, this research will serve as a foundation for further investigation.
How do teaching strategies differ between classroom-based and nature-based schools at the 6th grade level?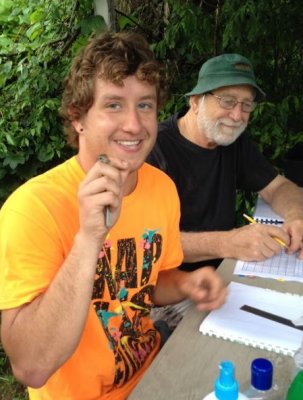 – Jon Hagen
Teaching in a classroom requires skills different from those used to teach in an environmental setting. Environmental schools are teaching core classes by focusing on interactive, place-based education and experiential learning. Using three examples of alternative environmental schools near Grand Rapids, Michigan, I will investigate the differences between successful teaching at the 6th grade level in schools with traditional classrooms and in nature schools. What do teachers need to know to be prepared for teaching in an alternative environmental school setting? What challenges and advantages do the two public school models provide
Increasing participation in an after-school green team
– Brandon Ihnen
After-school enrichment programs have been in higher demand than in generations past and have been shown to improve scores on standardized testing. Ideally, they are able to offer educational field trips, hands-on experiences around the community, an expansion of topics studied in the classroom and parental involvement. The Green Team at Sacred Heart School, Warsaw, Ind., seeks to provide family field trips to local nature preserves and other forms of environmental enrichment. This project will research ways to encourage greater student participation.
Strategies and Obstacles to Green Burial in Indiana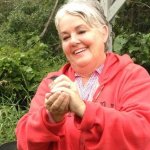 – Judy Miller
Green burials are a way for the dead to support the biosphere and express their values even from their graves. What prevents people from choosing green burials? What strategies can make green burials available to more people?
What are the benefits of having an after-school program focused on environmental education?

– Jacob Mulder
PROWL is a biweekly program that Merry Lea Environmental Learning Center of Goshen College makes available to kindergarten through fifth grade students at the Wolf Lake Elementary School nearby. PROWL gets children outside on a series of afternoons to explore nature in a variety of weather conditions. The project will study the ways that third through fifth grade students change during their time in the program.
Public and private land management in Northeast Indiana: The influence of individual land managers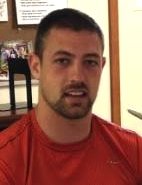 – Jake Shapley
Land management practices at public and private protected areas vary regionally in the United States, from state to state and even from areas within the state. In Indiana, practices vary from the northern part of the state to the southern half or even from county to county. This project compares and contrasts the quality of relationships that land managers have with their property's neighbors and the ways in which these relationships impact management practices on publicly and privately owned property.