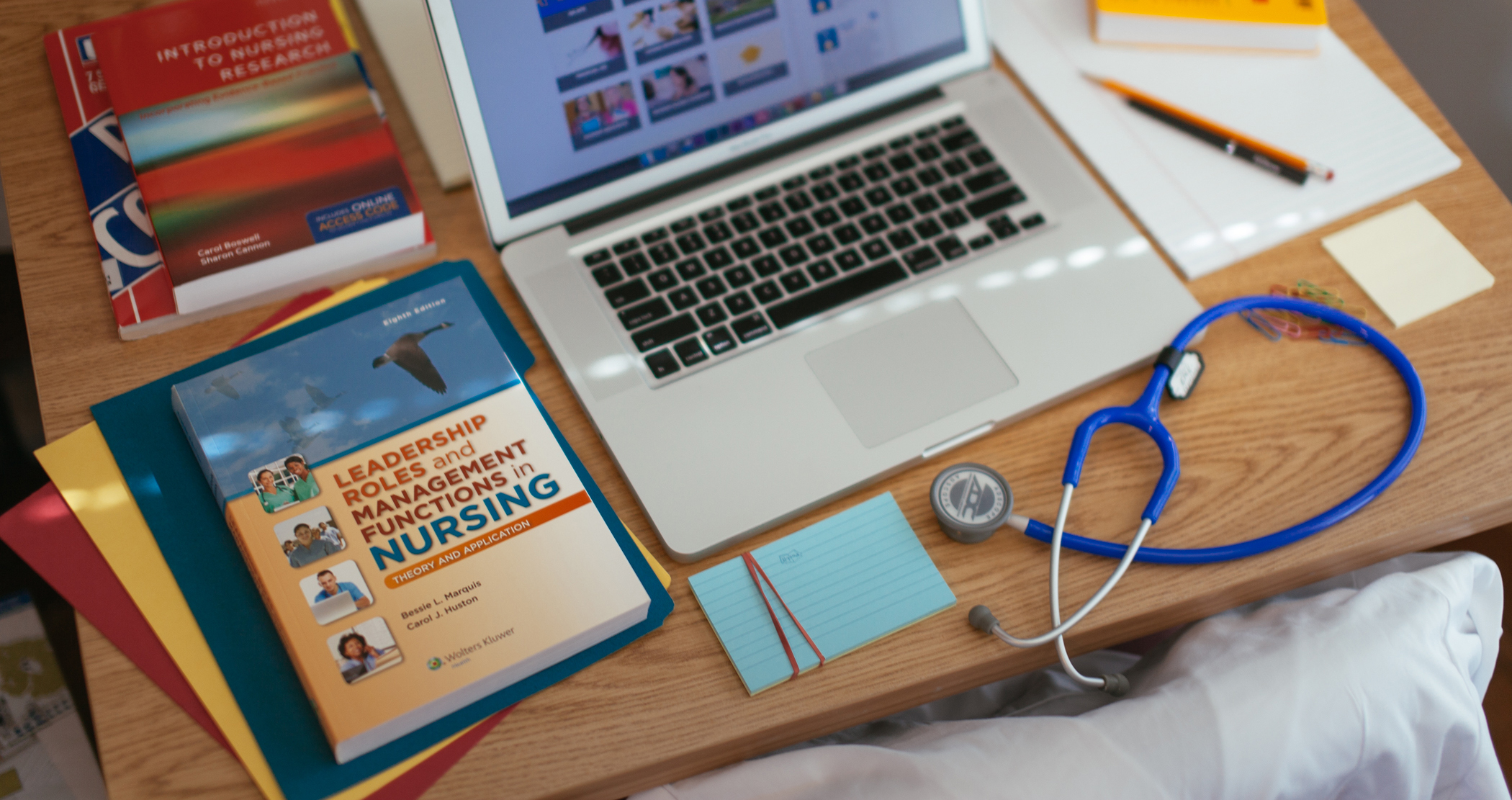 Graduate Programs
Course Descriptions
DNP Consortium
See a list of DNP courses and their descriptions below. See also the plan of study.
Course Descriptions
This course assists the student transition from practice into doctoral education from a sacred covenant philosophical framework. Additional topics to be considered are practice approaches based on theoretical, philosophical and historical underpinnings, scholarly writing, and introduction to grant writing. A guided executive summary is the major writing assignment for this course. There is a required residency in this course. Practicum hours: 20.
This course covers key topics in changes in technology, policies and innovations that have occurred, historically and recently. Topics also include health informatics (HI) overview, electronic health records, healthcare data analytics, health information exchange, architecture of information systems, evidence based practice, consumer health informatics, HI ethics, and quality improvement strategies for HI.
Provides an overview of principles, practices and influences of biostatistics. Topics include ability to critique relevance of statistical methods, basic data management skills, and application of research to the clinical setting. Students will use quantitative measures to determine risk and association with health outcome rates. Practicum hours: 20.
Provides an overview of principles, practices and influences of epidemiology on health and health care delivery. Content includes identifying and evaluating key public health issues; exploring the roles of local, state, and federal governments in relationship to the core functions of public health; examining health disparities at the local, state, and federal levels; analyzing health systems' approach to health promotion and disease prevention; and exploring practice models that result in inter-professional collaborations for improved health outcomes.
The course focuses on critically appraising existing quantitative and qualitative evidence from the literature. The overarching theme is for students to critically appraise existing evidence to develop methods to affect change in practice. Students will develop a literature review matrix in preparation for their DNP project.
This course examines political, ethical, and social factors impacting health policy as they intersect with the elements of cost, quality, and access. Students develop acumen in advocating for health policies consistent with the values of the profession.
A variety of topics are explored in this course: leadership theory; risk management in organizations; leading Inter-professional teams; relationship management; shared decision-making; working within a diverse workforce; change management; and developing restorative organizations. Practicum hours: 20.
This is the first of three courses leading to the completion of the DNP project. Included in this course are 120 practicum hours working on the DNP project. Topics to be addressed include: ethics in project development and implementation; completion of a systematic review of the relevant literature; and design and approval of the DNP project. Division of the 3 credit hours: 1 hour is theory/didactic; 2 hours are practicum.
This is the second of the three DNP project courses. The DNP project is implemented in clinical practice; 300 practicum hours are required. Formal peer critique is included in this course. Students will synthesize knowledge from previous coursework and apply concepts to their DNP project.
This is the final course in the program. The focus of this course is for the student to analyze and disseminate their project. This course requires 120 practicum hours.
Registration for this course gives students access to library and computer resources while finishing the requirements for the DNP project. It may only be taken after all other requirements have been satisfied and may be taken as many times as needed until the project is completed. This is a 14-week course.
Students enroll in this course when they transfer in less than 500 practicum hours from their Master's program. Tuition for these hours is set at a lower rate than other courses in the program.