How to Get Involved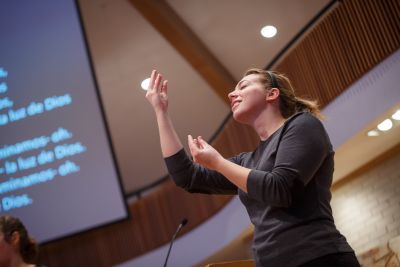 Biweekly chapel services gather the campus community together for shared worship, usually in the Church-Chapel sanctuary. Students can also participate in hymn sings or attend candlelight Taizé services, which include song, prayers, Scriptures and silence.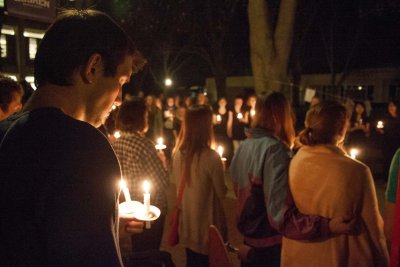 With all that you will experience during college, staying rooted in your faith and taking time for prayer and meditation is critical. Grow in your personal faith through prayer and Bible study in one of our designated prayer rooms, prayer labyrinth or a small group setting.

Whether you want to volunteer in the community, take fall or spring break service trips, build homes with Habitat for Humanity, or help abroad during Study-Service Term, Goshen College will help connect you with a variety of service opportunities.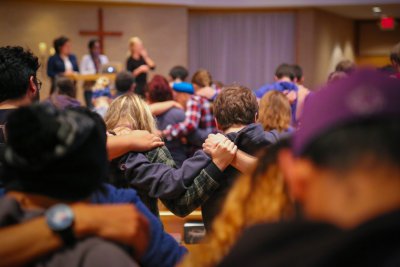 At Goshen College, we believe that faith is often best explored in community, which is why we offer many one-on-one and group settings for fellowship and spiritual support. Opportunities include Table Grace, pastoral care, spiritual retreats and more.

Goshen's three unique Inquiry Programs give students the opportunity to spend the summer in a congregation, camp or service agency with the goal of exploring the intersection of faith and vocation, while also developing skills for leadership.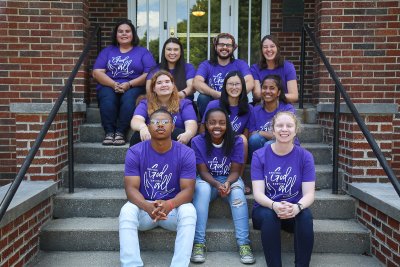 Get involved in Campus Ministries! As a student Ministry Leader, you can foster a welcoming spiritual atmosphere on your residence hall floor. Or, join the Worship Assistants and help plan engaging chapel services for the campus community.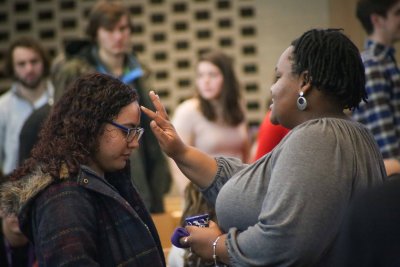 College is a time when students are challenged to critically reflect on their values and beliefs. At Goshen College, employees actively walk alongside students' faith journeys as faith mentors. Learn more about faith mentoring environment at Goshen.

A collection of short question & answers sessions with a variety of Goshen College faculty and staff members. Get to know an employee at Goshen College.