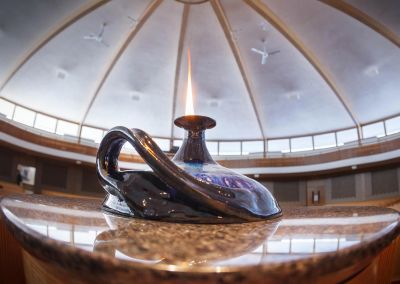 Each year, Goshen College celebrates special seasons of the church calendar, particularly Advent and Lent, with online devotions written by our students, faculty and staff. Sign up to receive daily devotions emails.
Theme Devotions 2016-17
This year's prayer booklet contains a dozen student-written devotions on the 2016-17 Campus Ministries theme, "Learning through Stories." Today, our world oozes with pain and injustice often brought on by a lack of understanding and fear. And, we struggle to take the time or have the patience to learn the story of "the other." We might think that it's easier to rely on what we already know rather than to learn something new, but let us not be lazy! Learn. Through. Stories. May these devotionals inspire you with patience, time, and perseverance!
Download the GC Prayer Booklet for the 2016-17 school year.
Devotion Book
The Campus Ministries Devotions Book includes devotions from 2007-2016 based on the annual Campus Ministries themes connected to the college's five core values.