Student Ministry Team Application »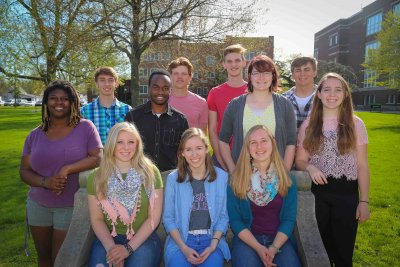 2017-18 Ministry Leaders
Front: Ally Roehr, Kelsey Winters, Lydia Dyck
Middle: Rachael Klink, Delphin Monga, Calista Starr, Stephanie Dilbone
Back: Matthew Smucker, Quinlan Armstrong, Ethan Lapp, Kody McGuire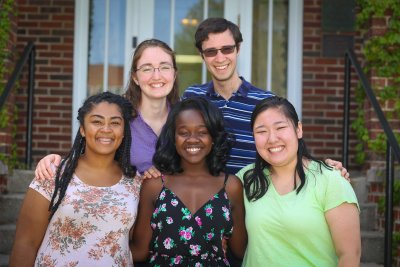 2017-18 WORSHIP ASSISTANTS
Front: Alia Byrd, Achieng Agutu, Rebecca Choi
Back: Eliana Neufeld Basinger, Danny Aramouni
2017-18 Ministry Leaders
Ministry Leaders seek to foster a vibrant Christian community of hospitality and dialogue in the residence halls (Kratz and Yoder) through peer support and regular activities that nurture the spiritual lives of students.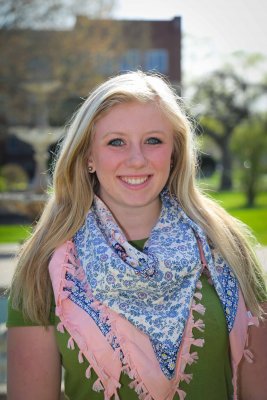 Ally Roehr – KRATZ 1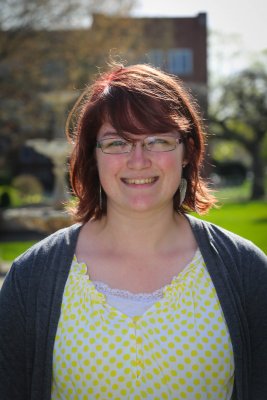 I am a Biochemistry major from Allendale, MI. I am on the women's volleyball team at Goshen and a member of Fellowship of Christian Athletes. I enjoy adventuring, cooking, and playing sports. This year I am looking forward to growing in my faith as well as helping others grow and discover their own as well!
Calista Starr – KRATZ 2
Calista is a Sophomore Sign Language Interpreting major with a Psychology minor, from Churubusco IN. She is involved in the ASL club and the Knitting club on campus. She loves making new friends and is excited to serve as the Ministry leader.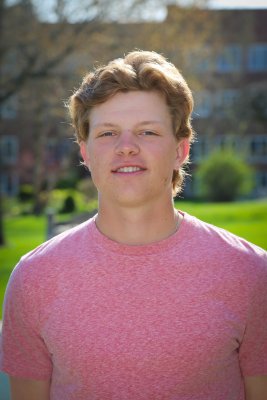 Quinlan Armstrong – KRATZ 3
I am a sophomore, Business major from Kokomo, IN and minoring in Sports Management, Marketing, and Accounting. I am also a member of the baseball team and Fellowship of Christian Athletes. In my spare time I enjoy participating in intramurals, spending time with friends and family, and officiating high school basketball. This year, I look forward to having the opportunity to help students grow in their faith, like others have helped me grow during my time at GC.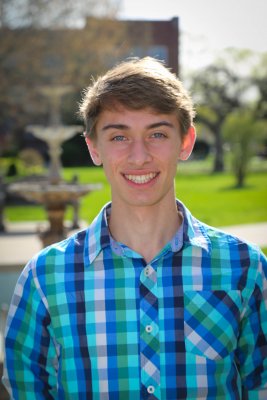 Matthew Smucker – KRATZ 4
Matthew is a Goshen native studying Music Education and Spanish. He likes to run, compete in intramural sports, and watch soccer. When he isn't exercising, he enjoys listening to podcasts, making puns, and practicing vocal music. This year, he will be in Parables and hopes to play a part in the spring musical.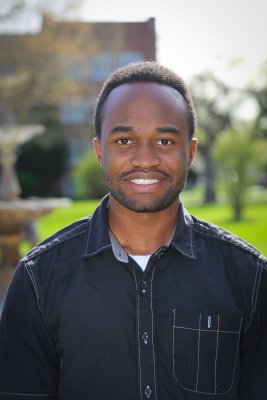 Delphin Monga – YODER 1
Delphin a Biochemistry major from Lansdale, PA. I am a member of cross country and Swing Dancing Club. I enjoys playing intramurals such as soccer, volleyball, spikeball, taking naps, and running on my free time.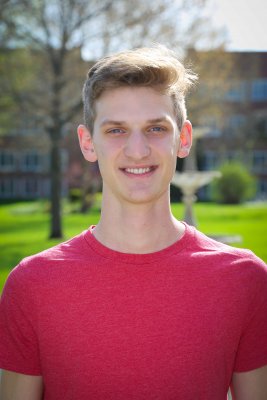 Ethan Lapp  – YODER 2 SOUTH
Ethan is a Social Work and Peace, Justice, and Conflict Studies double major from Goshen, IN. He is a member of Hymn Club, EcoPAX, and Men's Chorus. He enjoys tennis, playing intramural volleyball, hiking and travelling. Ethan is excited to welcome the new and returning students to campus and looks forward to creating a fun floor environment as ML.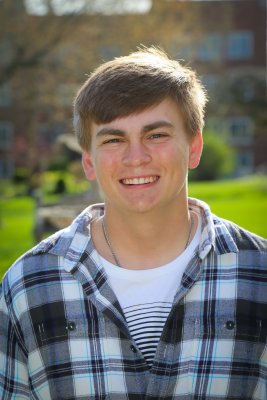 Kody McGuire – YODER 2 NORTH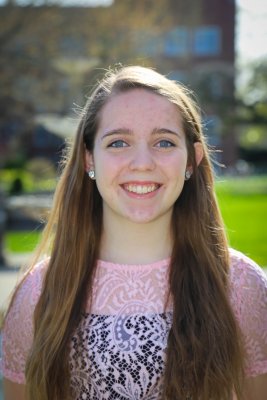 Kody is a special education Major from Portage, IN.  He is a member of the Goshen Maple Leaf baseball team and FCA. He enjoys playing intramurals and working on cars as he is a full time mechanic when not in school.
Stephanie Dilbone – YODER 3 SOUTH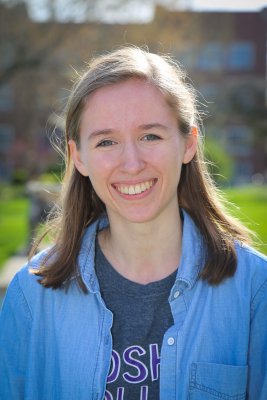 Stephanie is a Biochemistry major with a minor in Spanish and an interest in Sociology. She comes to Goshen from Albany, Oregon. Stephanie works and a student technology assistant on campus and is involved in Goshen Monologues and International Student Coffeehouse. Her hobbies include dancong, reading, and spending time with friends. She is excited to be an ML.
Kelsey Winters – YODER 3 NORTH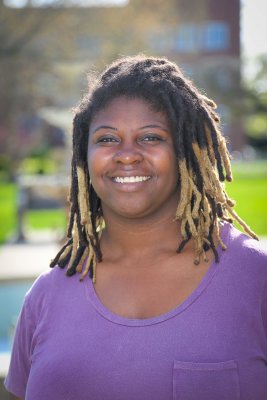 Kelsey is an Interdisciplinary major studying PJCS, Business, and Social Policy. This year she is serving as the secretary for GC Players and working as a House Manager for events in the Music Center. Kelsey enjoys making crafts, petting cats, and spending time with her friends.
Rachael Klink – YODER 4 SOUTH
Rachael is a double major in History and Peace, Justice and Conflict Studies with a minor in Political Studies from Chambersburg, PA. She is a member of the BSU and Goshen Monologues. She enjoys bike riding, reading, bad movies, and video games. She plans on being active in her clubs as well as waitressing during the school year.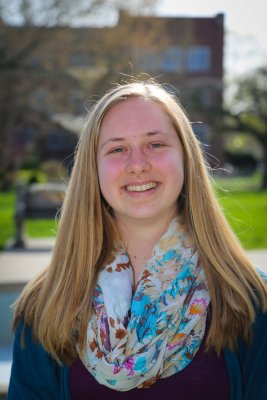 Lydia Dyck – YODER 4 NORTH
Lydia is a Biology major with minors in music and sustainability, from the cold north of Ontario, Canada. She is a member of the orchestra, Women's World Choir, and a founder of the Knitting and Croquet club. She enjoys hiking, biking, ultimate frisbee, sketching, writing novels, and baking things with lots of chocolate in them.
2017-18 Worship Assistants
Worship Assistants work with the Goshen College campus pastor to plan for and carry out the Goshen College Chapel program, as well as other campus worship events.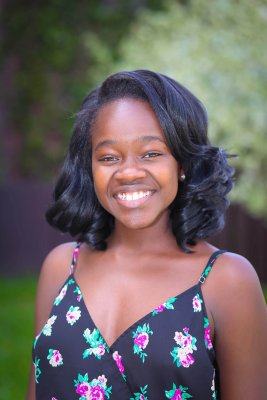 Achieng Agutu is a Senior Public Relation major with a minor in Spanish from Kisumu, Kenya. She is a Leader of the International Student club, an Editor for the Record and a member of the women's world choir. She enjoys writing poetry, fine dining, listening to books on tape, dancing and is very passionate in the empowerment of women of color. She is excited for the coming school year and is hoping to be able to create spaces around campus that promote more cultural diversity, spiritual support and openness for new GC community as well as returning GC students.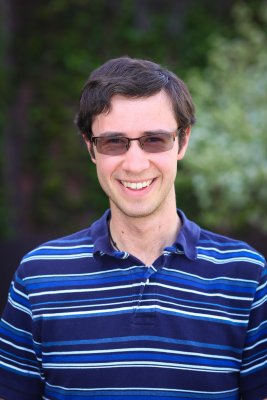 Danny Aramouni is a third-year Molecular Biology & Biochemistry and Bible & Religion major on the Pre-Medicine track from Manhattan, KS. He is a member of the Symphony Orchestra, All-Campus Band, Pre-Health Club, and Hymn Club. He enjoys attending and helping to lead Taizé worship services on campus in addition to regular Chapel services, and treasures long conversations, especially when tea is involved. This is his second year being a WA.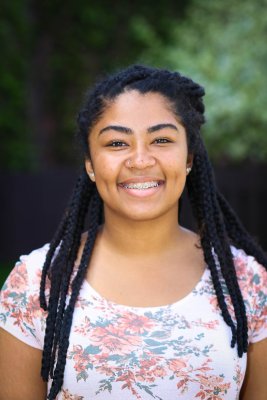 Alia Byrd is an Elementary Education major with a concentration in TESOL, and a minor in Spanish. She is a member of Campus Activities Council, Black Student Union, the Admissions team, and a worker at Campus Center for Young Children. She enjoys hip-hop dancing, memes, lettering, and good conversations with friends. She plans on starting a basics to hip-hop club in the fall.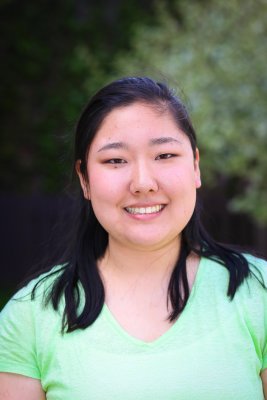 Rebecca Choi is a Music Education major from Arlington, Massachusetts. She is part of the Women's World Choir, Chamber Choir, a worship assistant, and is in this years Parables. She is interested in the school systems of inner city communities, childhood development, good puns, and loves to meet new people.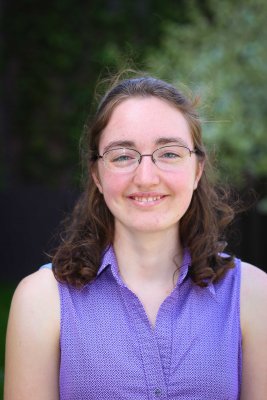 Eliana Neufeld Basinger is a senior Social Work major with minors in Peace & Justice Studies and Bible & Religion. She is a worship assistant and one of the leaders of Hymn Club. Eliana attends Assembly Mennonite Church. In her spare time, she likes to read, sing, and stay up late having conversations with people.