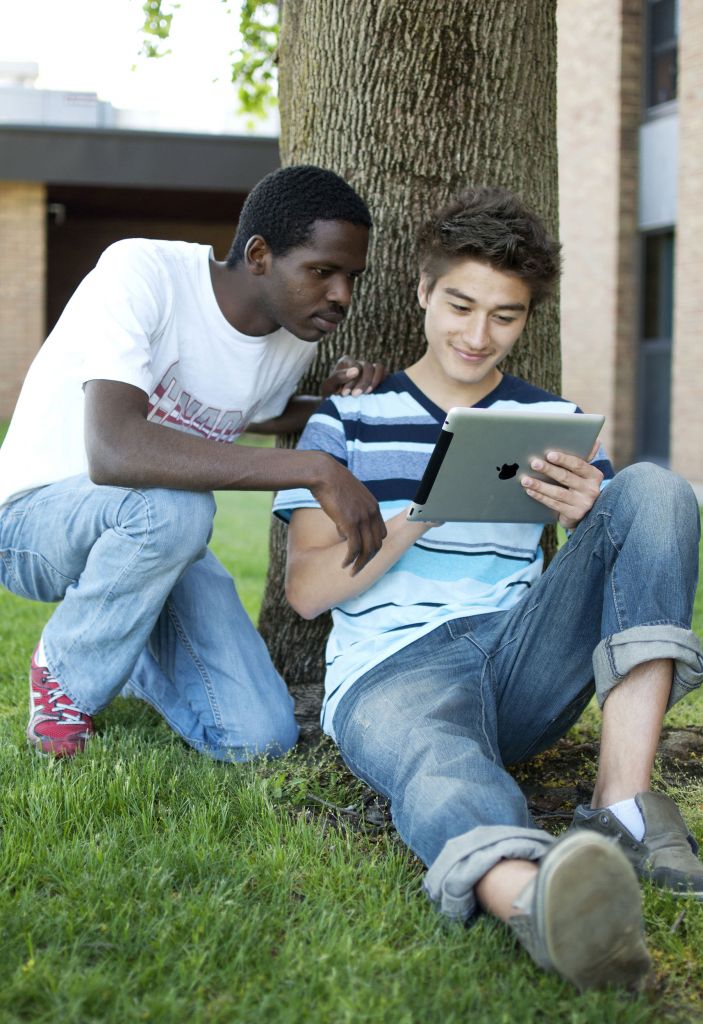 Since 2012, all incoming full-time first-year students have received their own iPad, making Goshen College one of the first colleges in the world with an iPad one-to-one program.
The iCore initiative and its iPad component grew out of an effort to engage our core value of passionate learning, with its call to master 'an extensive foundation of knowledge, skills, processes and methodologies,' using the tools of the second decade of the 21st century. Just as an earlier generation wrestled with the role of personal computers in a GC education, we are now faced with defining how mobile technology will reshape the way we teach and learn. This process cannot be fully scripted or its outcome shaped in advance. We shape it by daily engagement and incremental change that over time becomes transformational change, guided by our five core values.
Phase 1: Digital Foundation
This phase is integrally tied to the Goshen Core, which launched in the fall of 2012. By equipping incoming first-year students with iPads, we are establishing a digital foundation for our new core that supports curricular and pedagogical innovation, delivery of electronic materials, e-Books and e-Textbooks, and creation of multimedia student e-portfolios. Further, the iPad provides students with a powerful tool to enhance learning through ready access to Moodle, online resources, campus network services, digital reference materials, free digital books, collaboration and productivity tools, and discipline-specific apps.
The iPad also offers a powerful, yet simple, tool for producing high quality, multimedia e-portfolios that can help GC graduates in any discipline tell their story and present themselves as interculturally competent, well-prepared professionals. This digital foundation will support and distinguish our new Core curriculum from offerings at other competing institutions.
Phase 2: Digital Innovation
Beyond its foundational use as an e-Book/e-Textbook/e-Portfolio tool, the iPad is defined by its broad array of apps. These apps span all disciplines and range from reference, to content, to tools, to services, to emulators, simulators and controllers. We are working to help the ensure iPad catalyzes innovation across the curriculum. This innovation will be shaped and driven by our professors and continuing students. Rather than trying to define the Digital Innovation phase up front, we have established a task force composed of faculty, current students, incoming first years, alumni and support staff to examine how best to use the iPad as a catalyst for innovation, while enhancing and preserving the values and academic standards that define Goshen College.
Read the press release announcing the launch of this initiative from March 8, 2012. And learn more by reading answers to Frequently Asked Questions.