Gaurav Khandelwal '01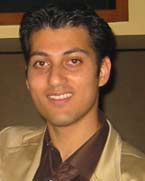 Major: Business Information Systems and Computer Science
Business name:
Chai Hut, founded in 2003 with Raunak Khandelwal, GC accounting major with a business information systems minor, from Calcutta, India
Business description:
Provider of premium quality gourmet tea and fashionable ethnic home decor products designed to "bring good health, pride, community and happiness."
G. Khandelwal on the spirit of entrepreneurship:
"The very first skill is the ability to believe in oneself. I had many people tell me that I should be doing things differently, anywhere from the name of the company to the colors of the logo. Now the same people love the name and the logo. "The challenges begin with time management. It can get a little tough managing a full-time job with a very demanding part time business. Optimizing and learning how to best manage time and people becomes paramount if the goals need to be met. One of the biggest challenges is getting the established stalwarts in the industry to listen and respect a young entrepreneur's ideas."
R. Khandelwal on the spirit of entrepreneurship: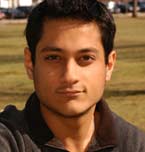 "Since I am a business and accounting major, I wanted to start something as a side business to use the knowledge that I am learning from class in the real world. The problem is giving time to the business. I thought it was going to be pretty easy managing it, but it is not. Once you get an order, you have to process it and do the packaging. Everything takes a long time. And of course I'm in college. There is so much going on.
"I would say the most important skill would be to have a vision of what you want to do. If you do not have goals set, it is really tough to achieve them. But if you have a goal set and you are determined to do something about it, you can eventually progress with your business."