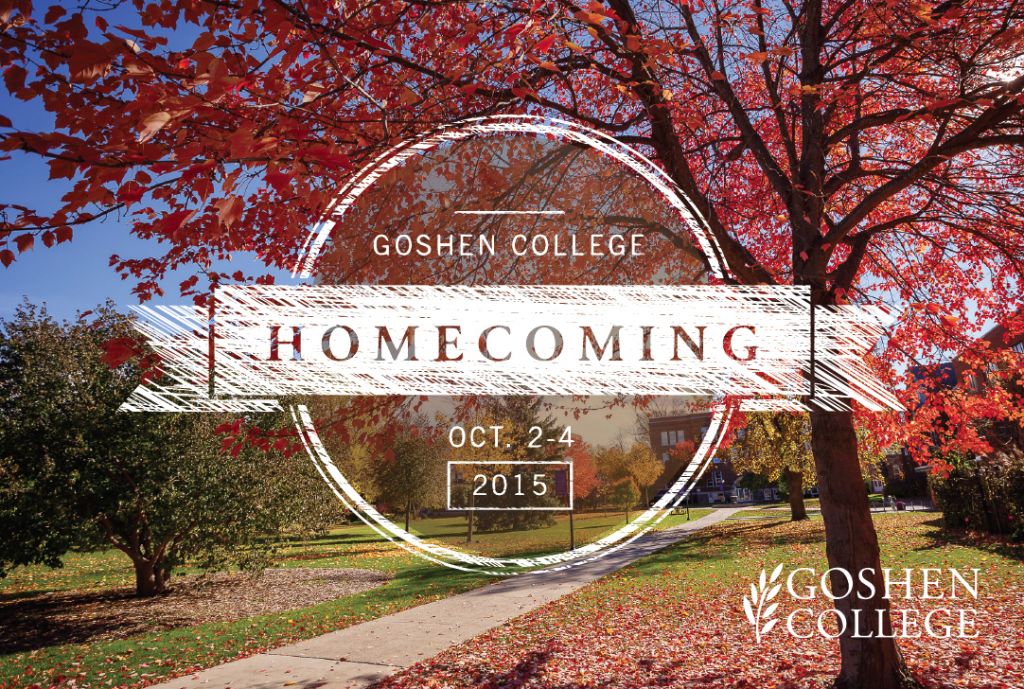 Homecoming Weekend is October 2-4, 2015! Join us!

Class reunions: 1955, 1960, 1965, 1970, 1975, 1980, 1985, 1990, 1995 and 2005
2015 alumni awardees: The 2015 Culture for Service Awards will be presented to Kathy Short '75, of Tucson, Arizona and Aliko Songolo '68, of Madison, Wisconsin. The 2015 Young Alumni Servant Leadership Award will be presented to Sonia Graber '00, of Denver, Colorado. The 2015 Dr. Ruth Gunden Champion of Character Award will go to Alice Gunden Bender '80 of Washington, D.C., and the Dr. Roman Gingerich Champion of Character Award will go to Ken Pletcher '70, of Goshen.
Wondering what else there is to do in town or where to eat off campus? Check out this helpful online Goshen Visitors Guide.
---
View photos from past Homecomings