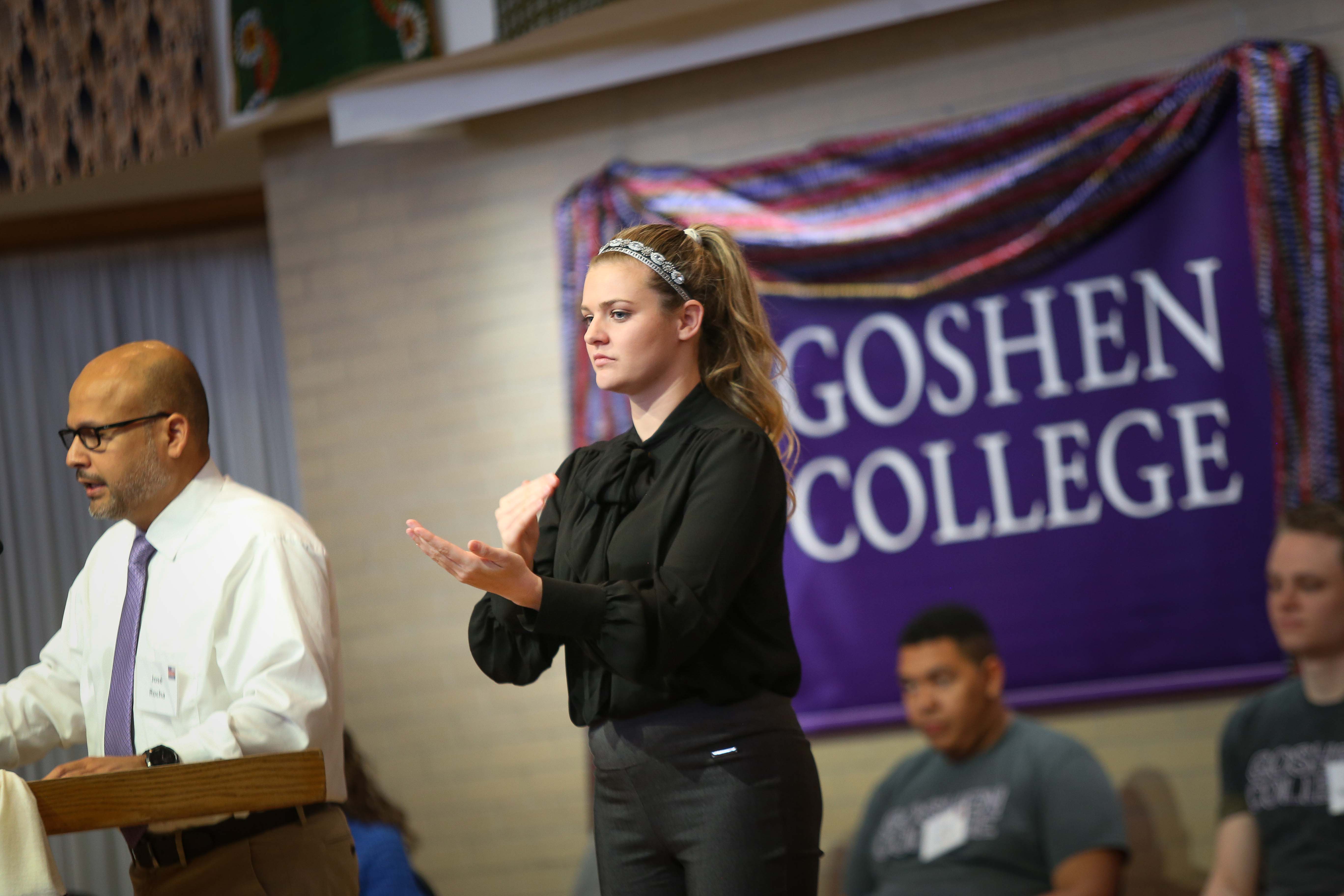 Adult Programs
Enrollment Checklist
Transition to Interpreting
Enrollment Requirements for Transition to Interpreting
Before submitting the initial application materials and prior to admission, candidates must demonstrate content knowledge by providing evidence of ONE of the following:
An undergraduate degree in any subject with a GPA of 3.0 or higher and competency in American Sign Language (ASL) equivalent to ASL 202 – ASL 4.
An undergraduate degree in any field with a GPA of 2.5-2.99 and competency in ASL equivalent to ASL 202 – ASL 4, plus at least three years of experience working in a field related to interpreting.
Applicants who do not have the required competency in ASL will need to take ASL courses before applying for the Transition to Interpreting program.
In certain circumstances, there may be alternate ways to earn credit toward program completion. Credits from other institutions may transfer if taken at an accredited institution of higher education for a grade of C or better. Credit by exam, such as College Level Examination Program (CLEP), and credit for prior learning (using the Council for Adult and Experiential Learning's assessment system) may be possible as well. Decisions will be made on a case-by-case basis. Please contact adult@goshen.edu for additional information.
Steps to Apply:
Request official transcripts from all undergraduate and graduate programs and have them sent via postal mail or by emailing adult@goshen.edu.
Applications to the Sign Language Interpreting program also include  a 20-minute interview that will be scheduled by the department.
All materials must be submitted by August 15, 2022.
Acceptance into the Fall 2024 Transition to Interpreting program will be determined during the summer of 2023. Accepted candidates may begin appropriate coursework in the fall semester. 
Please address all inquiries and admissions materials to adult@goshen.edu or:
Adult and Graduate Programs
Goshen College
1700 S Main St
Goshen, IN 45626
Phone: (574) 535-7458
Fax: (574) 535-7245