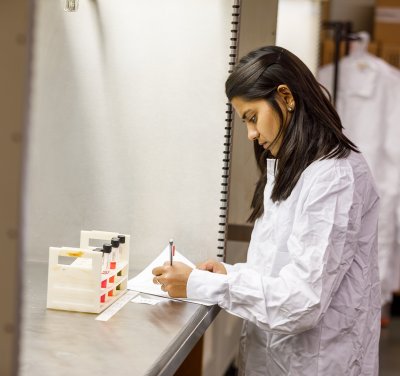 The public health major is designed for the traditional undergraduate student who attends Goshen College full time.
It will require completion of the GC Core (38 credits), major requirements (49 credits), and concentration and elective courses (33 credits) for a total of 120 credits. Completion of the Study-Service Term abroad is included in the curriculum design so that all students will have an opportunity to experience public health in another country.
The bachelor of science degree in public health focuses on non-clinical areas such as policy and education. Graduates of the program will interact directly with the public to address health concerns that affect diverse populations. Graduates may also assist medical professionals and educators by engaging community members through collecting data or delivering health programs. Some graduates may continue for advanced degrees in public health or other health professions. Goshen College's vision to "seek inclusive community and transformative justice" means that this program can help students understand health disparities and work to minimize them.
GOSHEN CORE
The Goshen Core (sometimes called general education at other schools) requirements apply to all students, regardless of major. The Goshen Core encompasses a variety of courses outside of what students take as a part of their major. A bachelor's degree at Goshen consists of 120 credit hours; for most students, the Goshen Core curriculum is 38-40 credit hours of coursework.
THE GOSHEN CORE CURRICULUM INCLUDES THREE MAJOR COMPONENTS:
The First Year Experience Thread, which develops students' fundamental academic skills
The Intercultural Thread, which prepares students for the increasingly global world of the 21st century
The Perspectives Courses Thread, an interdisciplinary thread that helps students see how knowledge is created and revised in multiple areas of study