Biology Science Speaker Series
Spring 2018-19
Each semester the Biology Department hosts a mini-series of Science Speaker events to connect our students to professionals in the field.

Science Building, Room 106 (campus map and directions)
Free & open to the public
Download printable PDF schedule.
Fri. Jan. 25 – SC 106, 10:00 a.m.
Stewards Tending the Land
Steve Thomas
Pathways Retreat, Goshen, Indiana
Fri Feb. 15 – SC 106, 10:00 a.m.
Trees for a changing climate
Aaron Sawatsky Kingsley
City Forester
City of Goshen
Wed Mar 13 – SC 106, 4:00 p.m.
Species, phylogeny, and mass extinctions in deep time
Reuben Ng
Earth and Environmental Sciences Department
University of Iowa
Wed Mar 27 – SC 106, 4:00 p.m.
Planning for the future in Michiana: Solar, electric vehicles, bike trails, and more
Leah Thill
Senior Environmental Planner
Michiana Area Council of Governments (MACOG)
Mon April 1 – SC 106, 4:00 p.m.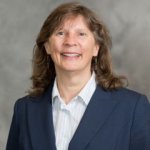 Teaming up to drive scientific discoveries that matter to women
Research Professor, Obstetrics and Gynecology, Medical School
Department of Health Behavior and Biological Sciences
University of Michigan School of Nursing
Archives