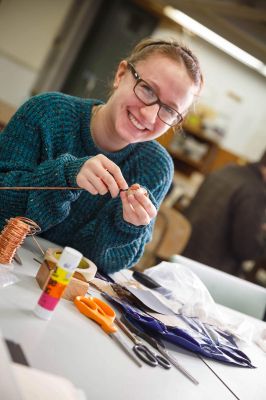 Most art majors receive academic achievement scholarships all four years. Additional merit-based art scholarships are available to junior and senior art majors. Goshen College offers two scholarships exclusively to full-time junior and senior art majors:
Art majors who will be Juniors or Seniors the following year submit their application for both scholarships using a single art scholarship application form.
For more scholarships available to prospective students, visit the Financial Aid site.