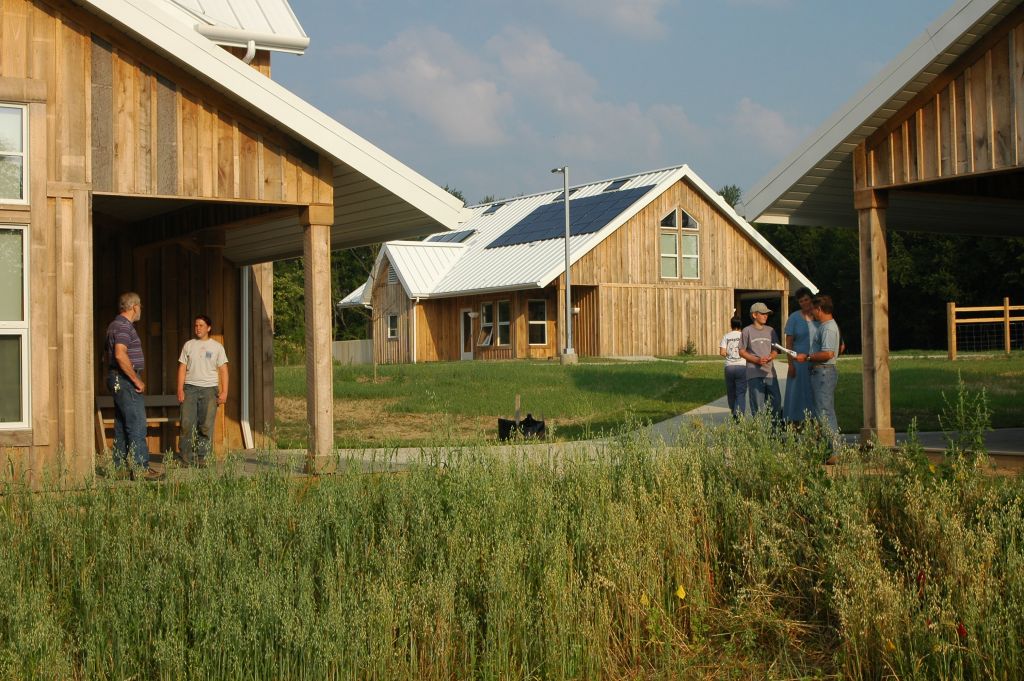 This environmental learning center is a 1,189-acre natural sanctuary located near Wolf Lake, Indiana, just 35 minutes from the main campus. This amazing property offers access to most of the habitats found in northeastern Indiana. It is home to the college's Sustainability Leadership Semester, the Agroecology Summer Intensive, the Sustainable Farm and the first LEED Platinum certified buildings in Indiana. All Goshen College students are encouraged to take courses at Merry Lea regardless of their major. Visit the Merry Lea website.
The Jonathan N. Roth Marine Biology Station, owned by Goshen College, is located in Layton, Florida about 1 1/2 hours from Miami in the Florida Keys. The station includes the C. Franklin Bishop laboratory, which facilitates research and study in marine science.
The marine station enables students to explore a world-class marine ecosystem, with coral reefs, mudflats and seagrass beds adjacent to the station. The marine biology program at Goshen is growing and includes the annual May term marine biology course, May term and summer research opportunities for students, and ongoing research and teaching collaborations with other institutions. Learn more.
Goshen College is affiliated with the Au Sable Institute, which offers additional field biology courses on four campuses: Great Lakes, Pacific Rim, South Florida and India.