Five alumni honored with 2023 Goshen College alumni awards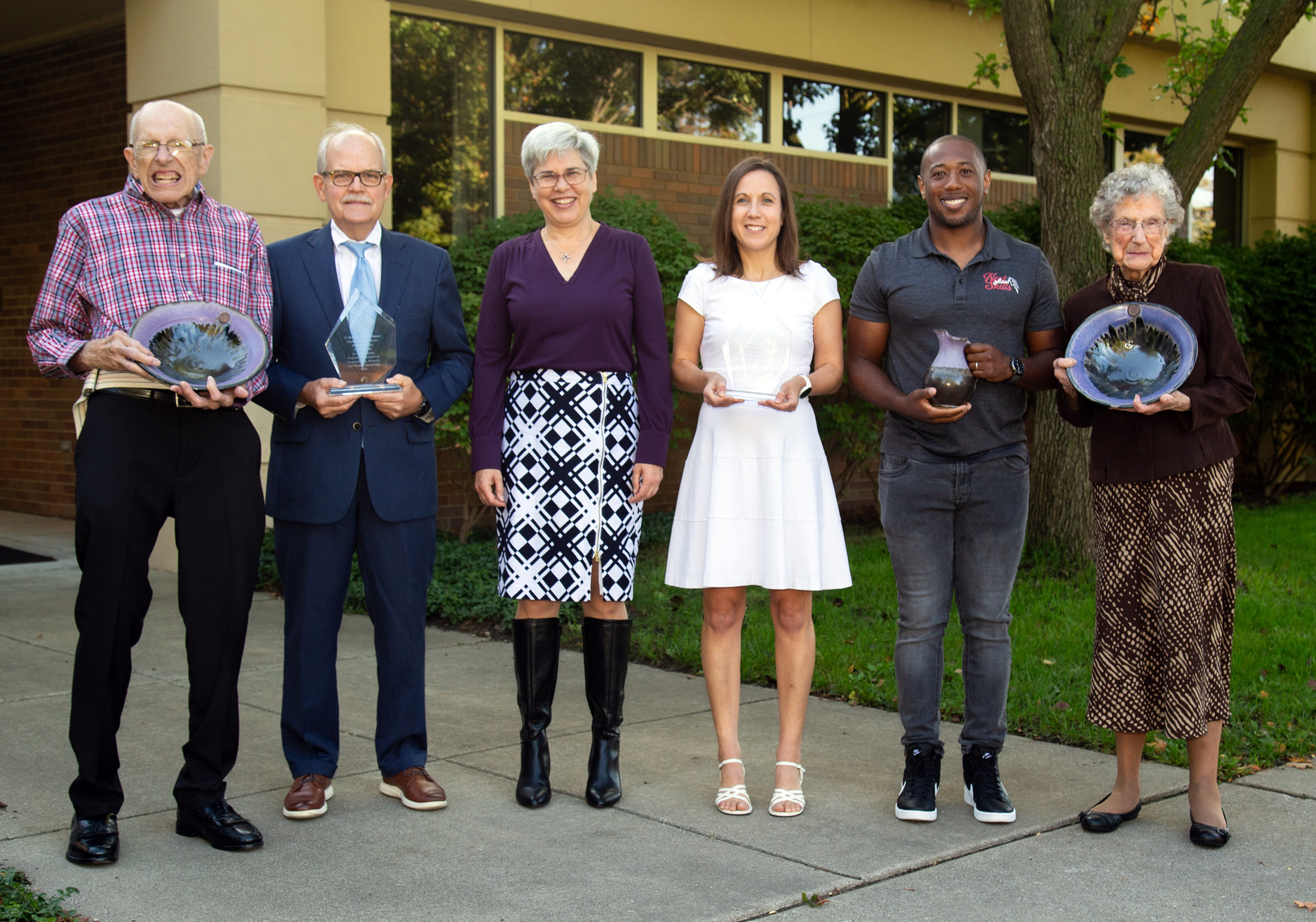 Five outstanding alumni were chosen to receive Goshen College's 2023 alumni awards for their commitment to living out the college's motto, "Culture for Service" and who exemplify the core values of the college. They were presented with their awards during a special convocation on Friday, Oct. 6 as part of the Homecoming Weekend activities.
The 2023 alumni awards were presented to:
Daryl Abbott '69, Goshen; Culture for Service Award
Pauline (Graybill) Kennel '53, Goshen; Culture for Service Award
Jeremy Pope '11, Nashville, Tennessee; Young Alumni Servant Leadership Award
Melissa (Lehman) Gillette '05, Goshen; Dr. Ruth Gunden Champion of Character Award
Geof Landis '76, Goshen; Dr Roman Gingerich Champion of Character Award
The Culture for Service Awards and Young Alumni Servant Leadership Award were established by the Goshen Alumni Association to honor and recognize the achievements of Goshen College alumni who exemplify the college motto, "Culture for Service," and who live out the core values of the college. Recipients distinguish themselves through commendable accounts of service and achievements at home or in their churches, colleges, communities and the larger world. With the same criteria as the Culture for Service Awards, one Young Alumni Servant Leadership Award is presented annually at or before their 15th class reunion year.
The Goshen College Maple Leafs Athletic Club also presents the Dr. Ruth Gunden and the Dr. Roman Gingerich Champion of Character Awards. The two awards, created in 2005, are presented to a male and female alumni athlete who exemplify the college's core values in their lives, work and community service. Gunden and Gingerich were pioneers in Goshen College's athletic history.
---
Daryl Abbott '69 — Culture for Service Awardee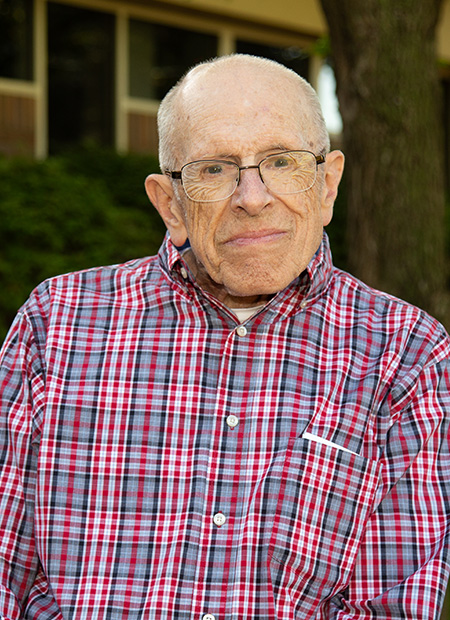 Social worker and nonprofit leader
Goshen
Daryl Abbott has spent his life caring for others in need. His dedication to serving others led him to a decades long career in social work.
Abbott graduated from Goshen College in 1969 with a social work major. He began his career working with the Elkhart County Department of Public Welfare. Over time, he worked his way up and became a supervisor in the Child Welfare Department. His passion for his work and dedication to making a change in people's lives, both clients and colleagues, earned him a promotion to director for the New Day Center, a developing program designed to help children and parents through providing care and resources.
As Abbott grew in his role as the center's sole employee, he continued to look for and develop new ways to serve families who came to the center. Abbott eventually grew the organization into CAPS Elkhart, a social program aimed at educating the community about the issue of child abuse within the county and beyond. Under the leadership of Abbott, CAPS grew from a single program with a single employee to a huge community resource offering six programs and employing over 100 people.
After he retired from CAPS, Abbott continued to work in his community supporting charities providing aid and resources to those in need. He became the interim director of Loveway, an organization located in Bristol that connects disabled children with horse therapy.
"His Christian faith has always been the underlying source of his strength that has defined who he is, what he is, and to always tirelessly put others before himself," said Glenn Stevens, who recommended him. "Serving God and others defines who Daryl is."
Daryl lives in Goshen with his wife Sue Abbott. They have three adult children — Bruce, Ashley and Heather — eight grandchildren and three great-grandchildren. They have been active members of Bristol Community Church for more than 30 years.
---
Pauline (Graybill) Kennel '53 — Culture for Service Awardee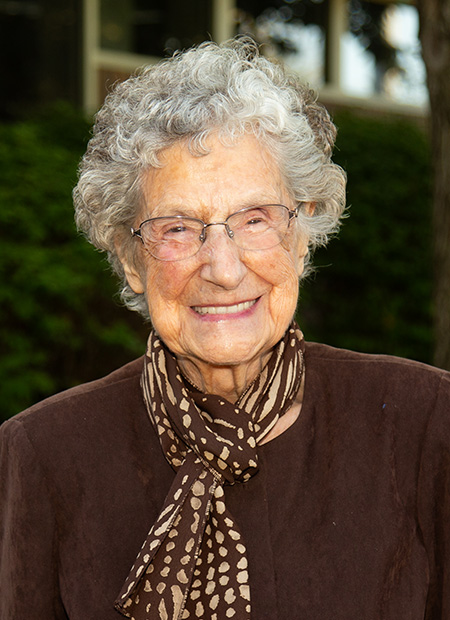 Musician, church planter, pastor and teacher
Goshen
Pauline (Graybill) Kennel's remarkable life journey is marked by faith, service and leadership as a musician, church planter, pastor and teacher.
Her musical talents were a cornerstone of her life and service. She graduated from Goshen College in 1953 with a music degree and went on to earn a Master of Music from West Virginia University, a Ph.D. in music education from Northwestern University, and both Master of Theology and Master of Divinity degrees from Bethany Theological Seminary. Kennel's musical journey included teaching at various educational levels, as well as serving as a minister of music in a 1,700-member Presbyterian church where she directed four choirs.
Kennel and her husband, LeRoy, were advocates for diversity and inclusion, notably in Lombard, Illinois, where they faced threats but rented an apartment to a Black family at a time when no Black people lived in the suburb, contributing to desegregation efforts.
Kennel's unwavering faith in God guided her path, leading her to break barriers and become a pioneer for women in the Mennonite Church. In 1981, she became one of the church's first licensed female ministers and was subsequently ordained in 1984.
From 1982-1989, Kennel served as the coordinator of Chicago Area Mennonites. "Pauline conveyed a real love for the city and its diverse people," said Sally Schreiner Youngquist, a former colleague in ministry who recommended her. "She had a challenging assignment coordinating 22 diverse urban congregations… She carried out this role with enthusiasm, confidence, grace and with a spirit of warmth and hospitality." From 1990 to 1996, she served as an administrator of Chicago Mennonite Learning Center.
In 1988, Kennel and her husband founded Christ Community Mennonite Church in Schaumburg, Illinois, known for its diversity and inclusive ethos. Their journey also included founding Lombard Mennonite Church and Morgantown (West Virginia) Mennonite Fellowship.
Kennel's husband LeRoy, a 1951 Goshen College graduate, passed away in 2019. She now resides in Goshen and attends College Mennonite Church, continuing to share her gift of piano and organ music at the age of 92. She is the mother of four — Jon Kauffmann-Kennel '76, Rita Lopienski '78, Janice Kennel Ropp '82, Jay Kennel '87 — grandmother to eight, and great-grandmother to four.
---
Jeremy Pope '11 — Young Alumni Servant Leadership Awardee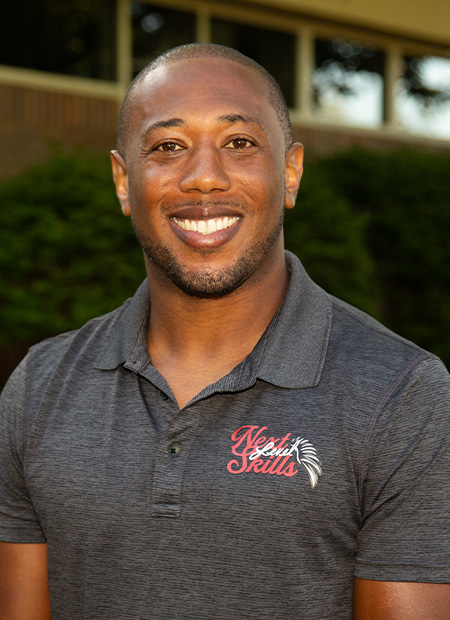 Coach and community leader
Nashville, Tennessee
As a coach and community leader, Jeremy Pope exemplifies what it means to put others first and has been dedicated to helping young athletes develop on and off the court.
Pope's early love of basketball as a child carried through to his time at Goshen College. While at Goshen, Pope studied business and sports management and played on the basketball team. After graduating in 2011, Pope worked as an admissions counselor for Goshen College.
Pope then spent time working as a director of the YMCA in Tennessee, running several youth sports leagues. While there he earned a reputation as a servant leader through his caring, thoughtful and open approach.
"When it comes to being a servant leader, Coach Pope is no exception," said Kyle Barlow, who recommended him. "He exhibits selflessness all the time, whether it be helping to provide food for underserved kids, offering rides when needed, being someone to talk to, jumping in and doing menial tasks with enthusiasm."
His time at Goshen also helped Pope discover a passion for mentoring young athletes. His combined passions led him to founding Next Level Skills Basketball Academy to mentor and guide local middle school, high school and college basketball players to develop their skills and learn life lessons through the game.
In addition to the academy, Pope founded the non-profit, Next Level Skills College Prep and Recruiting, which helps prepare youth athletes to attend college, graduate with a college degree and start a professional career that they love and can use to impact their community. He is also the head varsity basketball coach at Valor Collegiate Academy.
Pope and his wife Dorina live in Nashville, Tennessee. They have two young children, Mia and Amelia.
---
Melissa (Lehman) Gillette '05 — Dr. Ruth Gunden Champion of Character Awardee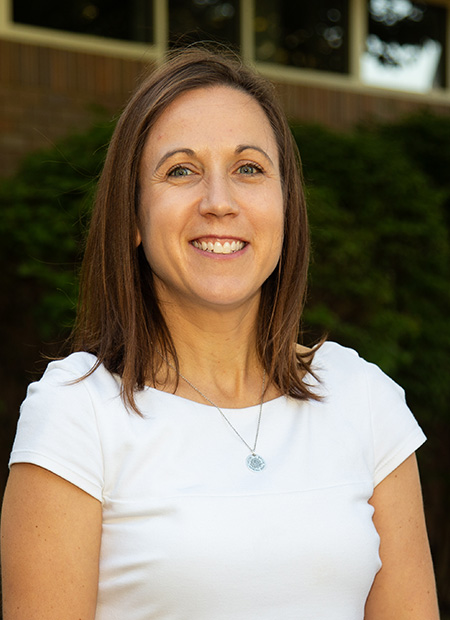 Geneticist
Goshen
Melissa (Lehman) Gillette uses her life experiences and faith to help people find answers and understanding. She has been a compassionate listener in her work as a geneticist in addition to having a record-breaking running career.
Gillette didn't run cross country until she was a senior in high school in Berne, Indiana. She had tried nearly all the available sports with no luck, but she was enjoying running. She went on to earn a cross country scholarship to run at Goshen College and had a phenomenal athletic career. Gillette was twice an NAIA All-American in the marathon and qualified for nationals in cross country and the steeplechase. Later she would serve as an assistant coach for the Maple Leafs. In 2012, Gillette broke the world record for the fastest woman in an indoor marathon, set at the college's Roman Gingerich Recreation-Fitness Center.
After studying biology at GC, Gillette earned her master's degree in medical molecular genetics at Indiana University and a doctorate in biology at the University of Notre Dame. Now she serves as the clinical program director of genetics and provides genetic counseling at Saint Joseph Health System in Mishawaka. Genetics is a specialty field, but rapidly growing. Gillette has made it her mission to increase its access in rural areas of northern Indiana, where there are few places for genetic services. She has helped to expand the options that are available at Saint Joseph such as offering other forms of genetic counseling and testing.
"Although Melissa is quite humble regarding her work, she is shaping the community with her research in genetics and cancer," said Goshen's head cross country coach Rustin Nyce. "She approaches her career as diligently as she approached her All-American career in college."
Gillette is married to Justin Gillette '05, who is also a marathon runner and a Goshen College cross country and track & field alum. They are the parents of Miles, Jasmine, Max and Micah, and attend College Mennonite Church in Goshen.
---
Geof Landis '76 — Dr. Roman Gingerich Champion of Character Awardee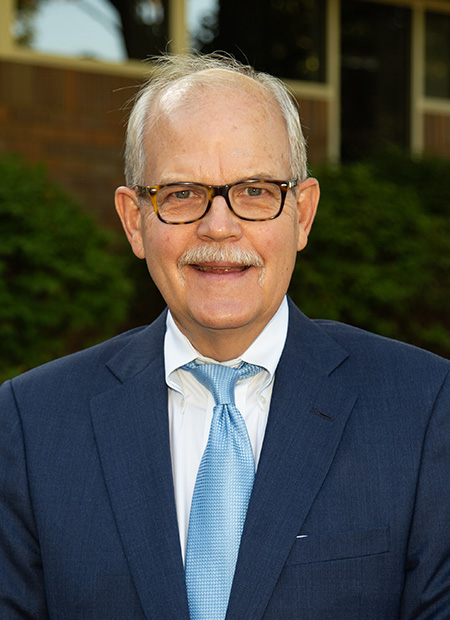 Business owner and youth soccer champion
Goshen
Geof Landis has exemplified what it means to be a servant leader in business and on the soccer field, not only as a player, but as a coach, official and then as the Goshen Youth Soccer Organization (GYSO) president.
Landis was a four-year starter as the goalie on the men's soccer team at Goshen College. He was a member of the 1973 team that finished fifth in the nation at the NAIA National Soccer Tournament. He is ninth all-time at Goshen in the career goals against average list. He studied elementary education at Goshen and initially taught after graduation in 1976.
But soon he started working at Menno Travel, where he stayed for 40 years. While with Menno Travel, Landis was an owner for his last 30 years with the company. He sought to make decisions based on what was good for the whole organization, such as having a profit-sharing program where all the employees shared the profit.
He could still fulfill his love of children when working for GYSO, a recreational soccer league for over 400 local kids from kindergarten through eighth grade. He has been involved for 32 years and served as the board president for the last 20. He is incredibly proud of the diversity of the board and how they involve sports management students from the college to see how an actual non-profit board operates. Landis also volunteers in the Goshen Community Schools with several programs to help children develop their reading skills and love of reading.
Landis has promoted sportsmanship, teamwork and good behavior on the soccer field. He has officiated 500 high school and college games, including the 1996 NAIA National Women's Soccer Tournament.
"Geof cares deeply about the impact of soccer on kids in the local community," said Goshen College Director of Athletics Dr. Erica Albertin. "He has created a pathway of inclusion that is commendable and highlights his servant leadership."
Landis and his spouse, Liz Gunden '74, attend College Mennonite Church in Goshen, and have one adult son, Andrew Gunden Landis '09. They are grandparents to Finn Jacob Landis.