Goshen College ranked top 5 nationally by Washington Monthly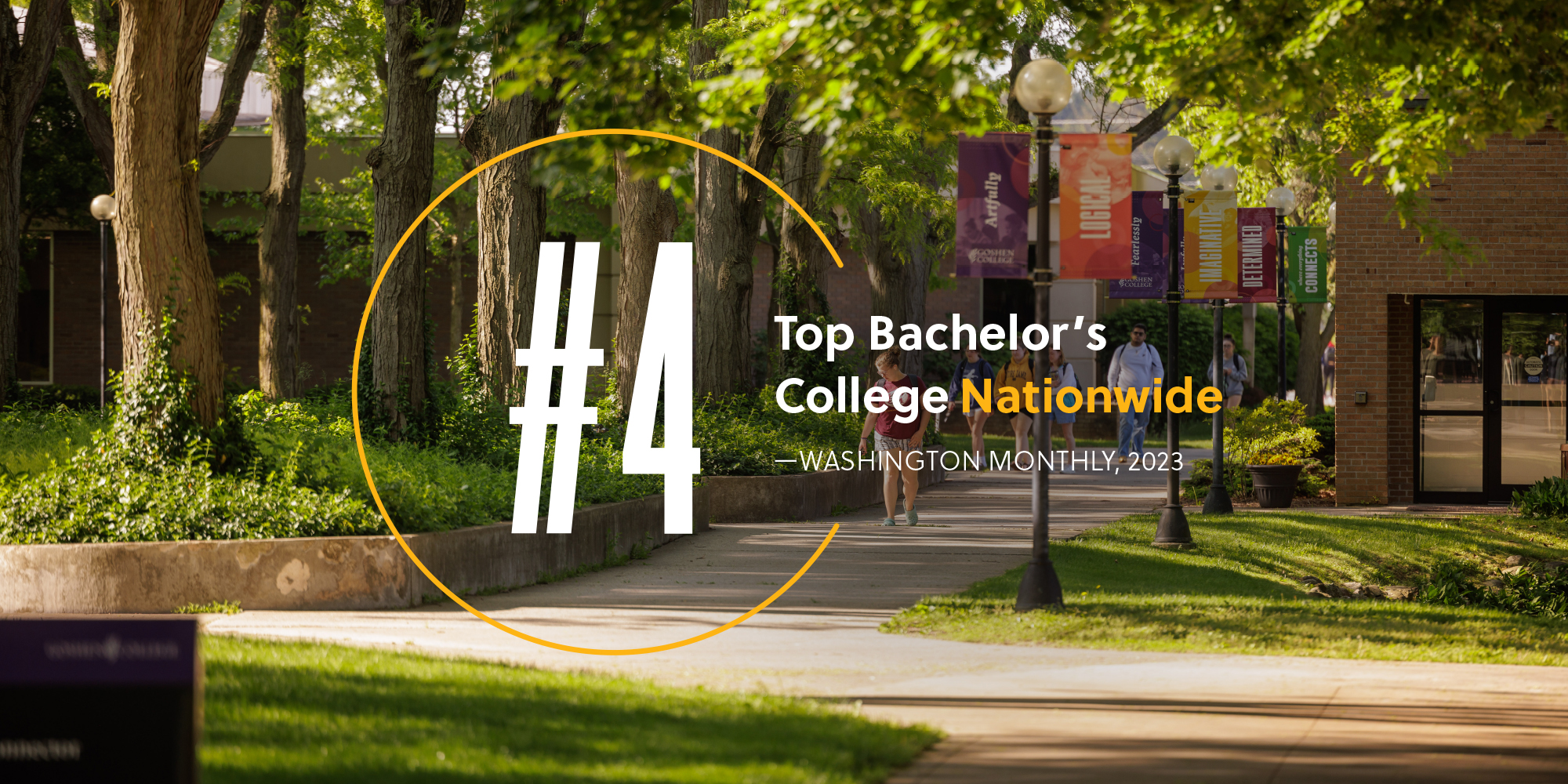 Washington Monthly magazine recently ranked Goshen College the top bachelor's college in Indiana for the seventh year in a row and 4th nationally in their 2023 annual college rankings. Their ranking takes into consideration civic engagement, research and social mobility.
About 250 colleges are included in the bachelor's college rankings, defined by "institutions that award almost exclusively bachelor's degrees."
"I'm pleased that Washington Monthly continues to recognize Goshen College's strengths in academic excellence and serving the public good and its dedication to educating students to thrive in life, leadership and service," said Goshen College President Rebecca Stoltzfus.
Washington Monthly gave high marks to Goshen College in several areas, including ranking the college third in research, which takes into account the percentage of students who go on to earn a Ph.D.; fifth in community service and eighth for graduation rate.
Goshen College's Washington Monthly rankings:
#4 Best Bachelor's College (national bachelor's colleges)
#3 research rank (national bachelor's colleges)
#3 bachelor's degree to PhD rank (national bachelor's colleges)
#5 service rank (national bachelor's colleges)
#8 for 8-year graduation rate (national bachelor's colleges)
The Carnegie Classification of Institutions of Higher Education defines bachelor's colleges as institutions where "bachelor's degrees accounted for at least 10 percent of all undergraduate degrees and they awarded fewer than 50 master's degrees."
With very different criteria than other well-known college rankings, Washington Monthly highlights colleges whose students, faculty and alumni provide "contributions to public good."