Goshen College Professor Emerita of English contributes to upcoming book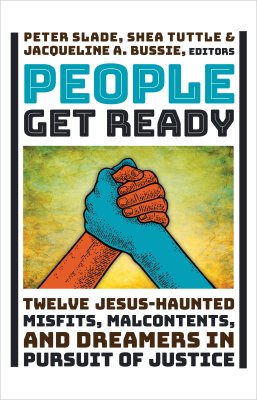 Dr. Ann Hostetler, Goshen College Professor Emerita of English, is a contributor to an upcoming book, People Get Ready: Twelve Jesus-Haunted Misfits, Malcontents, and Dreamers in Pursuit of Justice edited by Peter Slade, Shea Tuttle and Jacqueline A. Bussie.
People Get Ready is a collection of succinct biographies that tell the stories of twelve modern apostles who lived the gospel mission and unsettles what we think we know about Christianity's role in American politics. Hostetler wrote about Toni Morrison.
Published by Eerdmans Publishing, People Get Ready will be available Tuesday, January 10, 2023.
Hostetler taught English at Goshen College from 1998-2020. She is currently the website editor as well as the co-founder of the Center for Mennonite Writing and co-editor for the Journal of Mennonite Writing.