Exhibit: "INSIDE VOICES" by Randy Horst, Former GC art professor
Art Exhibit: "INSIDE VOICES"
Exhibit Ends: Sunday, March 19, 2023
Location: Hershberger Art Gallery, Music Center
Cost: Free and open to the public
---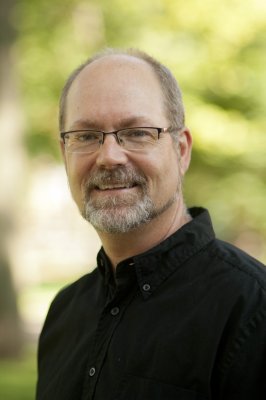 Former Goshen College art professor Randy Horst '83 will be showcasing his art in the upcoming exhibit entitled "INSIDE VOICES," located in the college's Hershberger Art Gallery, inside the Music Center. There will be an opening reception on Sunday, Jan. 22 at 2 p.m., followed by an artist talk at 2:30 p.m. The exhibit will be on display through March 19, 2023.
Horst retired in the spring of 2022 after teaching at GC full-time for 13 years. During his time in the art department, Horst taught courses in drawing, painting, graphic design, printmaking, art education, aesthetics and art history.
Horst graduated from Goshen College after his first two years at Hesston College and received a Master of Fine Arts degree from Bowling Green University in 1986. Horst's work in graphic design, drawing and painting has been widely viewed in the Midwest region.
The Hershberger Art Gallery is located inside the Goshen College Music Center. The Gallery is open during August on weekdays from 9 a.m. to 4:30 p.m. During the academic year, it is open from 9 a.m. to 4:30 p.m. on weekdays and from 2 to 4 p.m. on weekends. The gallery is closed during academic holidays.