Goshen College offers chance to win $500 scholarship during College Application Week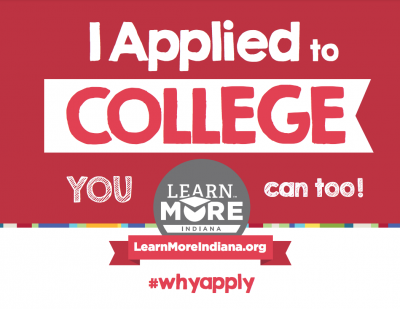 Goshen College will once again automatically enter high school seniors into a raffle to win a $500 scholarship if they apply to Goshen College during Indiana's statewide College Application week, Sept. 26-30, 2022.
College Application Week is part of Learn More Indiana's College GO! campaign, an annual educational campaign that aims to encourage students of all ages to plan for college, and for high school seniors to apply to college.
Any high school senior who submits their admissions application to Goshen College between Sept. 26-30 will be automatically entered into a raffle to win a $500 scholarship to attend Goshen College in the Fall of 2023. Students do not have to live in Indiana to be entered into the raffle. The scholarship will be renewable annually for up to eight semesters of enrollment.
A scholarship winner will be randomly selected the week of Oct. 3 from all admissions applications received during College Application Week. Students can apply to GC via Goshen College's admission application or Common App to be eligible for entry. Students must meet qualifications for admission to Goshen College in order to be eligible to win the scholarship.
Ranked as the best Bachelor's College in Indiana by Washington Monthly magazine, and top ten in the Midwest by U.S. News and World Report, Goshen College offers excellent academic programs, unique educational experiences and cultivates a lasting environment of success for graduates.
In recent years, more than 90 percent of Goshen College graduates were employed within one year of graduation.
GC is number two in Indiana in percentage of graduates who go on to get doctorates.
And in recent years, 90 percent of Goshen graduates who applied to medical school were accepted.
Goshen College also offers dozens of distinctive, immersive, and real-world learning opportunities close to campus and across the globe, including a nationally-ranked study abroad program.