Individual tickets on sale Aug. 2 for the 2022-23 Goshen College Performing Arts Series
Beginning Tuesday, Aug. 2, concertgoers have the opportunity to purchase individual tickets for all concerts in Goshen College's 25th Performing Series. Individual tickets will be on sale online at goshen.edu/tickets and at the Goshen College Box Office at the Music Center.
For further information about ticket availability, prices, reservations or more information, contact the Goshen College Box Office at (574) 535-7566 or email boxoffice@goshen.edu. The Box Office, located in the Goshen College Music Center, is open for business from 8 a.m. to 5 p.m. Monday through Friday.
The 2022-23 line-up: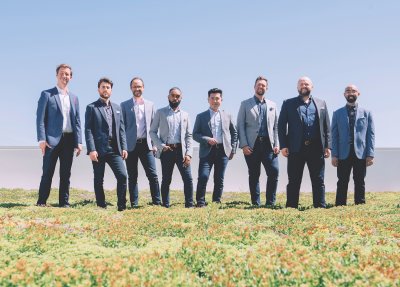 Cantus
Friday, September 16, 2022, 7:30 p.m.
Non-package ticket pricing: $40, $35, $30
Now in its 27th season, the "engaging" (New Yorker) low-voice ensemble Cantus is widely known for its trademark warmth and blend, innovative programming and riveting performances of music ranging from the Renaissance to the 21st century. As one of the nation's few full-time vocal ensembles, Cantus has come to prominence with its distinctive approach to creating music. Working without a conductor, the members of Cantus rehearse and perform as chamber musicians, each contributing to the entirety of the artistic process.
---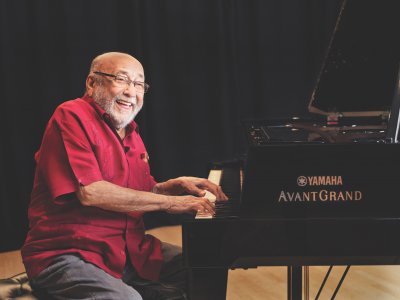 Eddie Palmieri Latin Jazz Band
Saturday, October 1, 2022, 7:30 p.m.
Non-package ticket pricing: $40, $35, $30
Due to unforeseen circumstances the date of this concert has moved to May 12, 2023. Current ticket holders' tickets will work for the new date.
Known as one of the finest pianists of the past 60 years, eight-time GRAMMY® Award winner Eddie Palmieri is a bandleader, arranger and composer of salsa and Latin jazz. His playing skillfully fuses the rhythm of his Puerto Rican heritage with the complexity of his jazz influences: Thelonious Monk, Herbie Hancock, McCoy Tyner, as well as his older brother, Charlie Palmieri.
Palmieri's parents emigrated from Ponce, Puerto Rico to New York City in 1926. Born in Spanish Harlem and raised in the Bronx, Palmieri learned to play the piano at an early age, and at 13, he joined his uncle's orchestra, playing timbales.
---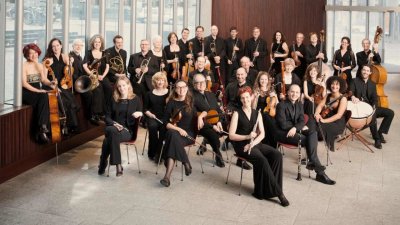 The Scottish Chamber Orchestra
Wednesday, October 19, 2022, 7:30 p.m.
Non-package ticket pricing: $45, $40, $30
One of the finest ensembles in the world, the Scottish Chamber Orchestra is known for its exceptional performances and its extensive, multi-award-winning recordings under Charles Mackerras, and in recent years, Robin Ticciati. This tour unites two Scottish National Treasures, Nicola Benedetti performing the Bruch Violin Concerto and the Scottish Chamber Orchestra, performing under their new principal conductor, Maxim Emelyanychev.
---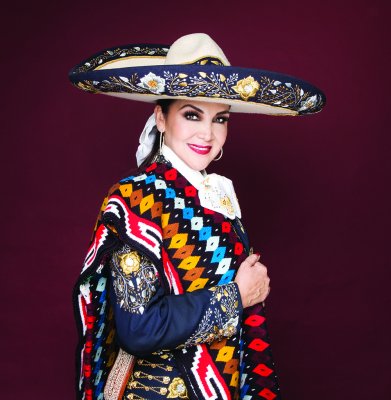 Aida Cuevas: "45th Anniversary – Yo Creo Que Es Tiempo"
Saturday, November 5, 2022, 7:30 p.m.
Non-package ticket pricing: $40, $35, $30
Aida Cuevas presents "45th Anniversary – Yo Creo Que Es Tiempo" an unforgettable and emotional concert celebrating a long-lasting career as Mexico's most important female voice. The Queen of Mariachi is joined by renowned Mariachi Aztlán, along with other special guests. With a 46-year career, 41 album releases, GRAMMY® and Latin GRAMMY® awards, and 11 nominations to her credit, Cuevas is an esteemed figure in Mexico, beloved for her unswerving devotion to traditional mariachi music and for her mastery of its demanding vocal forms.
Celebrate Mexico's legendary and powerful voice with a new show combining the very best of Mexico's music with Cuevas' unique voice and style.
---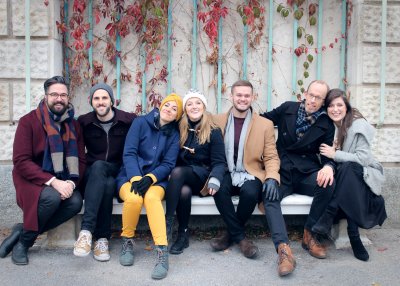 The Swingles – Together for the Holidays
Tuesday, December 6, 2022, 7:30 p.m.
Non-package ticket pricing: $40, $35, $30
What better way to get into the holiday spirit than with songs of good cheer brought to you by The Swingles? The GRAMMY® winners present a banquet of music to keep out the cold, with folk- and jazz-inspired original songs served alongside traditional carols and festive favorites. The Swingles' crystalline vocals evoke icebound worlds, blankets of snow and fireside singalongs. The unmistakable sound of the Swingles has long been associated with Christmas, and audiences can look forward to music from five decades of holiday releases including their most recent holiday album Yule Songs vol. II. Alongside these seasonal specialities, the program includes favorite pieces from the group's year-round touring repertoire.
---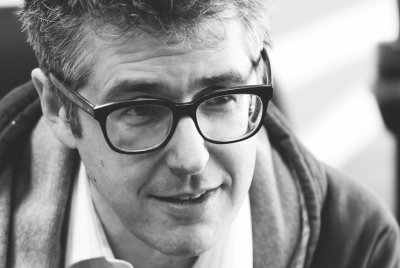 An evening with Ira Glass: "Seven Things I've Learned"
Saturday, January 21, 2023, 7:30 p.m.
Non-package ticket pricing: $55, $50, $40
Ira Glass is the host and creator of the popular public radio program This American Life, which is heard each week by over 5 million listeners on public radio stations and podcast since its beginnings in 1995.
Under Glass's editorial direction, This American Life has won the highest honors for broadcasting and journalistic excellence, including seven Peabody awards and the first Pulitzer Prize ever awarded for audio journalism.
---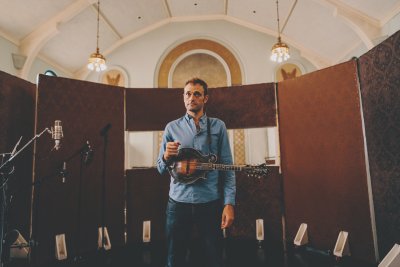 An Evening with Chris Thile
Saturday, February 4, 2023, 7:30 p.m.
Non-package ticket pricing: $45  $40, $30
A MacArthur Fellow and GRAMMY® Award-winning mandolinist, singer and songwriter, Chris Thile is a founding member of the critically-acclaimed bands Punch Brothers and Nickel Creek. For four years, Thile hosted public radio favorite Live from Here with Chris Thile (formerly known as A Prairie Home Companion). With his broad outlook, Thile creates a distinctly American canon and a new musical aesthetic for performers and audiences alike, giving the listener "one joyous arc, with the linear melody and vertical harmony blurring into a single web of gossamer beauty" (New York Times).
---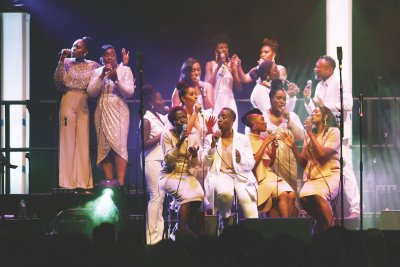 Kingdom Choir
Saturday, March 5, 2023, 7:30 p.m.
Non-package ticket pricing: $40, $35, $25
London's The Kingdom Choir is best known for their show-stopping performance at the Royal Wedding of Prince Harry and Meghan Markle. The group's performance of Stand By Me, seen by a global audience of over two billion, instantly catapulted the choir to worldwide fame. Founded in 1994 by award-winning conductor Karen Gibson, the choir draws from various Christian traditions and is dedicated to creating a sound that reflects the community they share through their warm energy and enthusiastic performances.
---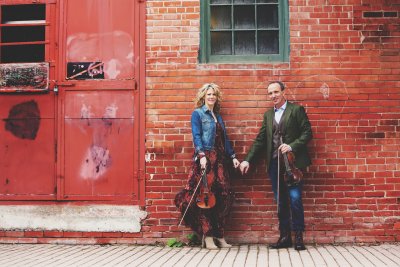 Natalie MacMaster & Donnell Leahy
Saturday, March 25, 2023, 7:30 p.m.
Non-package ticket pricing: $40, $35, $30
A fierce Celtic fiddling duo, Natalie MacMaster and Donnell Leahy command the stage with an explosive celebration of raw energy and passion that infuses their traditional heritage with their taste for the contemporary. With their Visions show, MacMaster and Leahy will share their legendary musical and dance traditions of their hometowns of Lakefield, Ontario and Cape Breton, Nova Scotia through world-class music making.
---
Girl Named Tom
Friday, May 19, 2023, 7:30 p.m.
Non-package ticket pricing: $50, $45, $35
Small-town sibling trio Girl Named Tom seeks to create harmony in a world divided. With their distinctive harmonies and heartfelt performances, Bekah, Joshua and Caleb Liechty won the hearts of America while becoming the only ensemble to ever win NBC's The Voice. In addition to their chart-topping covers, Girl Named Tom writes original music that is projecting them toward becoming the best-known harmony trio of their generation. Come hear first-hand the group that features two Goshen College graduates and continues to blow away their quickly growing fan base around the country and beyond.
---
Tickets for individual performances will go on sale Tuesday, August 2, 2022 at 9 a.m. Tickets can be purchased using one of the following options:
Order online by visiting goshen.edu/tickets. This is the quickest and easiest way to purchase tickets.

Order in person at the Goshen College Box Office located in the Music Center. Individuals will be served in the order in which they arrive.

Order by phone by calling (574) 535 – 7566. We expect a high call volume and it may be difficult to get through. We will answer calls and respond to messages as we are able to.