May term classes provide unique off campus learning during pandemic
By Patrick Webb '21
This year, without an option for GC students to spend a Study-Service Term abroad in the midst of a pandemic, professors found creative ways to foster global engagement through three-week, off-campus May term classes.
Four classes took place in an off-campus context this May term, some locally and some traveling out of state.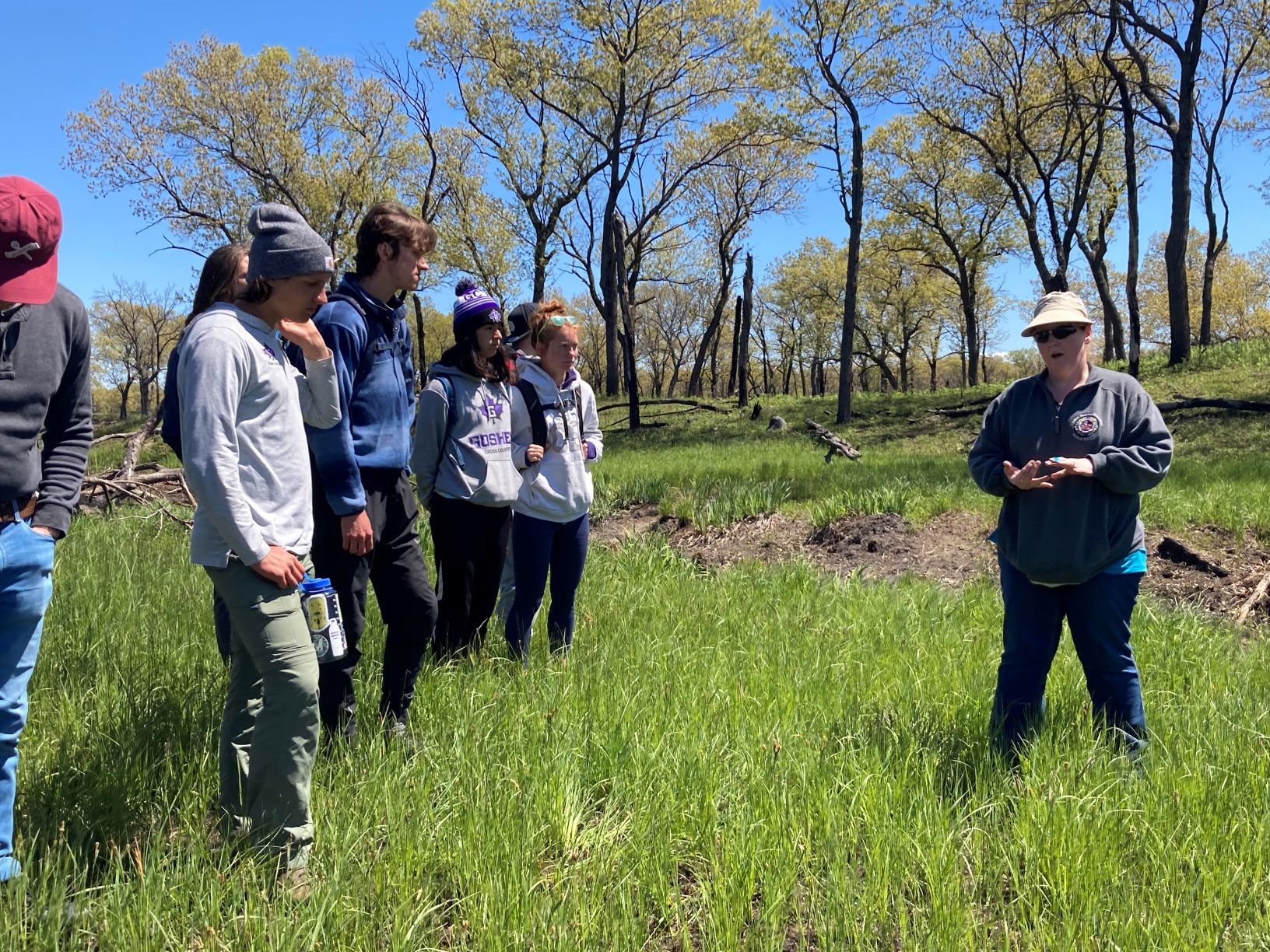 Indigenous Economies 
In a cultural perspectives course called Indigenous Economies, led by Jerrell Richer, professor of economics, students were based on campus but traveled throughout the region, where they explored the interactions between people, land and production in a indigenous context.
"The class evolved from a course originally titled 'Hiking the Inca Trail: Ecotourism in Peru'," said Richer. "The global pandemic made it impossible to travel internationally this May term, so in December I started researching other options for a 'travel class' that would be based on campus, with one-day and multiple-day field trips to places of interest in our region."
Richer led Study-Service Terms in Peru and Ecuador, where he interacted with indigenous communities.
"I realized how the economies in the indigenous villages I have spent time in reflect native customs and cosmovisions, while also being impacted by the forces of economics and globalization," said Richer.
One of the class' learning objectives was the exploration of "how people living in an indigenous context turn the resources they have — natural, physical, human, social, financial, spiritual and cultural — into the goods and services they need in order to maintain and improve their lives and promote resilience in their communities," said Richer.
Students heard presentations by members of the Citizen Potawatomi Nation, the Pokagon Band of Potawatomi, and the Miami Nation, inviting them to share about their culture, history and economy.
Students learned of the forced resettlement of the Miami people from their homes in Indiana and Ohio to Olkahoma and Kansas on the Trail of Death. Part of the Miami people's work to preserve their culture included their language.
"Their language, which began a revitalization project in the 1990's, was considered a dead language by linguists," said Harrison Gingerich, a senior food systems major from Hubbard, Oregon. "Today the effort to reestablish their language is going well and many people are learning to speak the language once again."
"The significant time spent outdoors added a lot to our shared experiences and provided opportunities to bond as a group as well as develop a better appreciation for the natural beauty of the Great Lakes region," said Richer.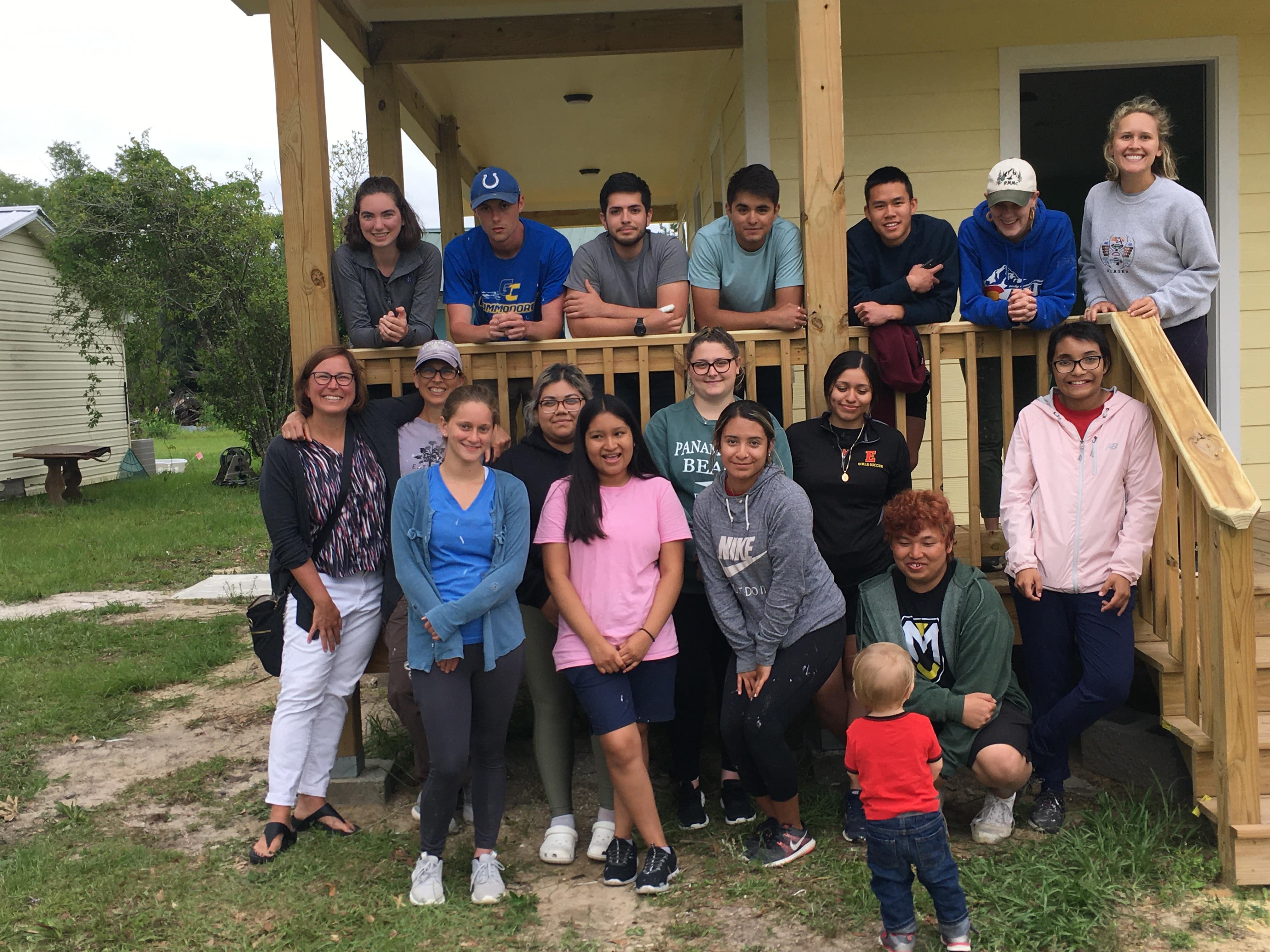 Environmental Disaster and Response
For another new class this year, called Environmental Disaster and Response, students worked with Mennonite Disaster Service to help a community in Marianna, Florida rebuild after Hurricane Michael. They also reflected on ways to respond that are ethical, sustainable and respectful, while carrying out a community-based research project.
During the first week students helped build a house, which included a learning curve for many of the students. Students painted siding, learned to use nail guns and sanded the base floor inside.
"It turns out that building a house is not easy," Adhika Ezra, a senior psychology major from Tangerang, Indonesia, wrote in the class blog. "At the same time, we made great progress collectively. I learned to lean into the work instead of avoiding it because by trying to help and give effort I feel more satisfied and it gives meaning to what we did today. I learned the importance of other people and how social support is crucial in pushing through work.
Students also met with local community members to learn "more about the community [they] are serving and the complex effects of Hurricane Michael on people and organizations within the area," said Anna McVay, a junior sustainability studies major from Geneseo, Illinois.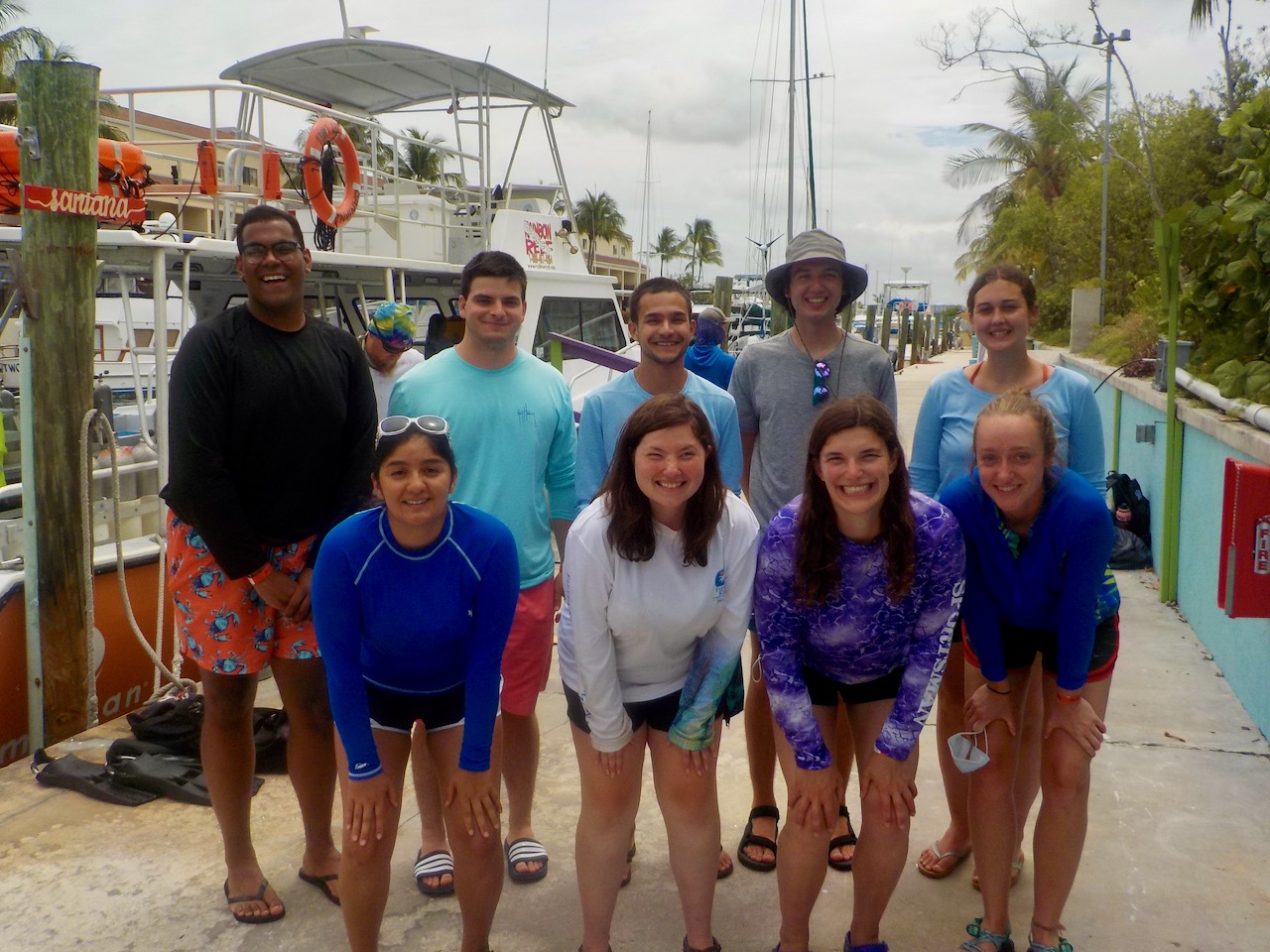 Marine Biology
Also based in Florida, Marine Biology provided an in-depth exposure to marine systems at the J.N. Roth Marine Biology Station. The class has been offered for over 50 years.
Last year's class was cancelled due to the COVID-19 Pandemic.
"We are so grateful we can be here in 2021," siad Ryan Sensenig, professor of biology. "All of us – nine students and one faculty – are fully vaccinated, thanks to Goshen College's hard work to provide this opportunity on campus earlier this spring."
This year's class was not held at the J. N. Roth Marine Biology Station, but not because of COVID-19. Renovations following Hurricane Irma are still underway, so students stayed in a nearby hotel.
Students worked on research methods and questions they will use in their fall research, said Madison Miller, a junior environmental and marine science major from Goshen. Part of their education included snorkeling to exploring marine environments.
Students also learned about the interconnectedness of "trophic cascades and keystone predators" in marine ecology, said Jarrod Price, a junior environmental and marine science major from Fort Wayne, Indiana, such as how orcas have "indirect effects on kelp abundance due to a trophic cascade."
Chicago to Amish Country
All of the May term classes have faced changes due to COVID-19. For some, that meant cancelling travel.
In Chicago to Amish Country, a new class led by Philipp Gollner, associate professor of U.S. history, students were to travel to Chicago, Notre Dame and Shipshewana to encounter a variety of religious and ethnic groups.
Due to COVID-19 the first "immersive block" in Chicago had to be cancelled, said Gollner, but the class still took place.
"The second immersive block investigated the beginnings and present of immigration to Northern Indiana. This includes the "Irish" dynamic at Notre Dame, as well as Elkhart County's recent history," Gollner said.
"The third block ended with what seems like an antidote to the multicultural urban setting of Chicago: Shipshewana, Indiana, where we reflected on the boundaries that all religio-ethnic groups inevitably draw," said Gollner.
Part of the class' learning objective was to understand different groups to gain a new understanding on immigration in the United States. Students also analyzed their own identity when interacting with others in a multicultural setting.
"American migration stories, after all, are part of a global story that has deeply shaped our own community and region, from various points on the globe," Gollner said.