Prevention Intervention Network graduates see campus change
By Patrick Webb '21
As a first year student, Genevieve Cowardin, a senior nursing major, watched as Prevention Intervention Network (PIN) presenters educated her class about becoming empowered to be bystanders and create a community of students preventing sexual violence.
The experience led to her volunteering with PIN, which is made up of Goshen College students who offer peer-led bystander education training. Since the program began in 2015, 83 students have gone through training, said advisor Kendra Yoder, associate professor of sociology and director of women's and gender studies.
"I was really impressed by the way the PIN presenters I saw facilitated such an important discussion," said Cowardin, one of 12 PIN members who graduated with the Class of 2021.
Cowardin wanted to help with discussions on sexual assault on campuses, which "are something that is not always talked about."
"The majority of the group joined PIN in their first year and remained committed to prevention work throughout their college career," Yoder said. "This group saw the organization move from the early years when we were trying to establish our presence and programming on campus to our current status."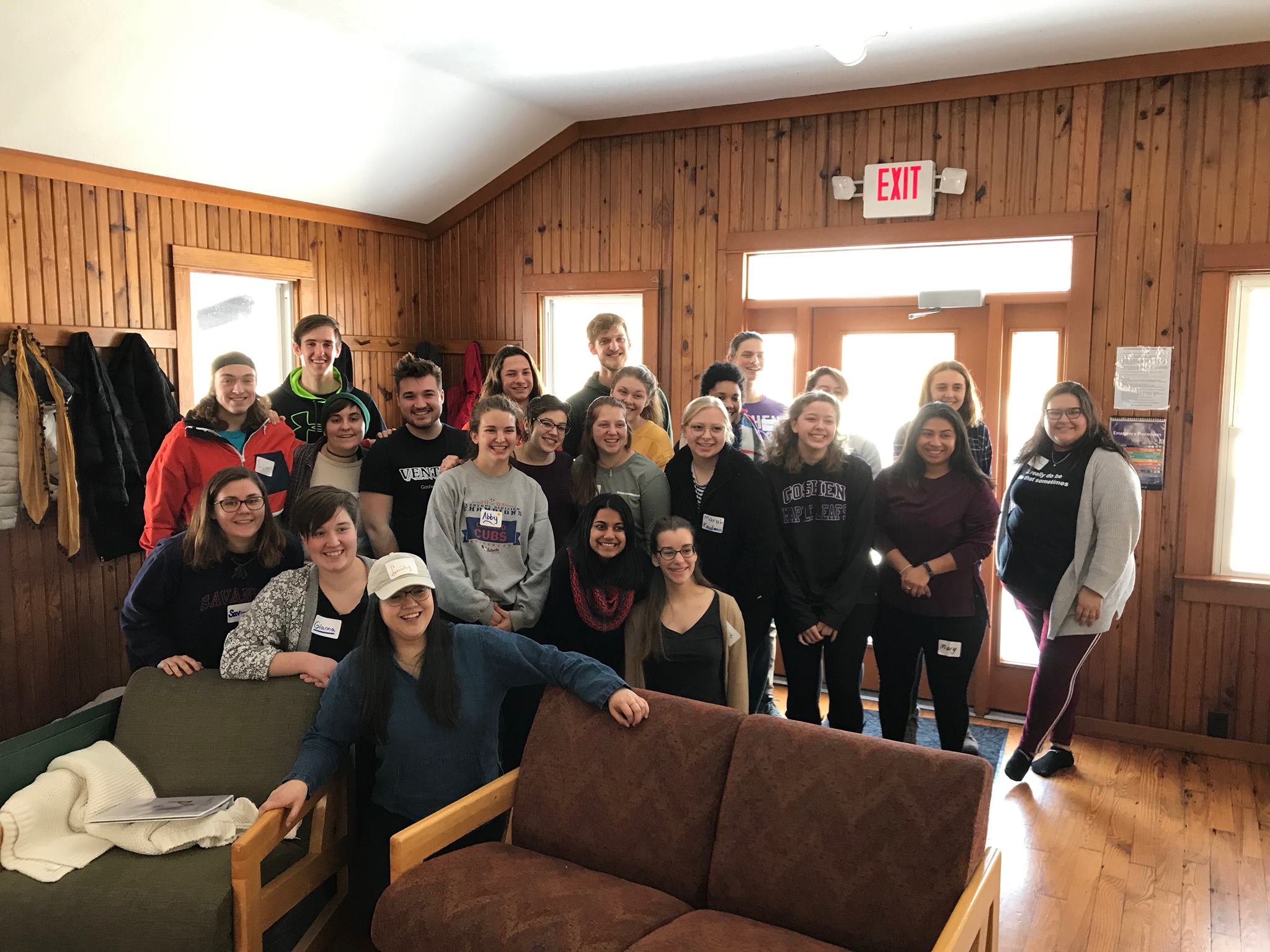 Samantha Shank, a senior nursing major, also joined after the presentation during her first year. Seeing PIN "doing something for these issues that I couldn't address in high school made me feel very empowered and excited," she said.
Ian Martin, senior psychology major from Lancaster, Pennsylvania, joined along with friends following a first year presentation.
"We're dealing with concepts and topics that have hurt so many people in a very real and often sinister way," said Martin. "Even so, the best part is when we can empower ourselves and each other with the tools to enact change."
Cowardin plans to use her PIN training in her nursing career where she will "constantly [work] with people who are in vulnerable states… providing survivor support is valuable wherever you go."
Shank also plans to use her training for medical care. "I'm going to work in the emergency department, which means I will be seeing sexual assault survivors," she said. "Having this background knowledge will make it so that I can provide care to my patients that is not retraumatizing, and I can provide holistic care."
"I am going to miss the creativity, energy and vision this graduating group of seniors brought to the program the past three and a half years. They will be deeply missed," said Yoder. "They have done an excellent job empowering the new and current members to dream big as they continue to support and seek solidarity in their efforts to eliminate sexual and relationship violence from our campus and communities."