Goshen College awarded grant from State Department for study abroad
Goshen College has been selected to receive an IDEAS (Increase and Diversify Education Abroad for U.S. Students) grant from the U.S. Department of State's Capacity Building Program for U.S. Study Abroad. Goshen College is one of 26 colleges and universities from across the United States, selected from 132 applicants, to create, expand and/or diversify American student mobility overseas in support of U.S. foreign policy goals. This U.S. Government program is funded by the U.S. Department of State and supported in its implementation by World Learning.
Goshen College will use its IDEAS Grant to further its goal of moving toward a theme-based model of study abroad. In this model, semester or shorter courses address a global issue and service-learning placements align explicitly with majors and career goals. Program activities under the grant will help pilot these efforts by creating two short-term sustainability courses in India focused on educating students about global issues of energy and natural resources.
Additionally, Goshen College will add new service-learning assignments aligned with various U.S. foreign policy areas to its Ecuador Study-Service Term program. Goshen College will also work to increase participation of diverse students in its programs by developing a peer-support program, Global Citizen Ambassadors, to help reach out to students from groups underrepresented in study abroad and by training faculty in service-learning pedagogy, study abroad advocacy, and how to create a culture of belonging for all students while abroad.
Begun in 1969, Goshen's Study-Service Term (SST) demonstrates Goshen's long-term commitment to transformative community-engaged global learning. SST is a core requirement, which the majority of students fulfill through semester-long programs in Africa, Asia and Latin America. Other students complete an on-campus global studies curriculum. SST programs educate students about relevant issues in the developing world concerning public health, democracy and human rights, energy and natural resources, economic development and entrepreneurship.
However, as the student body diversifies, the number of students choosing on-campus global alternatives to study abroad has increased. Study abroad participation is lower for students of color, Latinx, low-income and first-generation college students, a demographic that has increased significantly in GC's changing student body over the last decade.
"Although student demographics and the global context for study abroad have changed, GC's commitment to global engagement remains stronger than ever," said Jan Bender Shetler, director of global engagement. "With the help of this IDEAS grant, we will be able to increase student access to this valuable learning experience as we prepare to meet an institutional core value of global citizenship in the 21st century."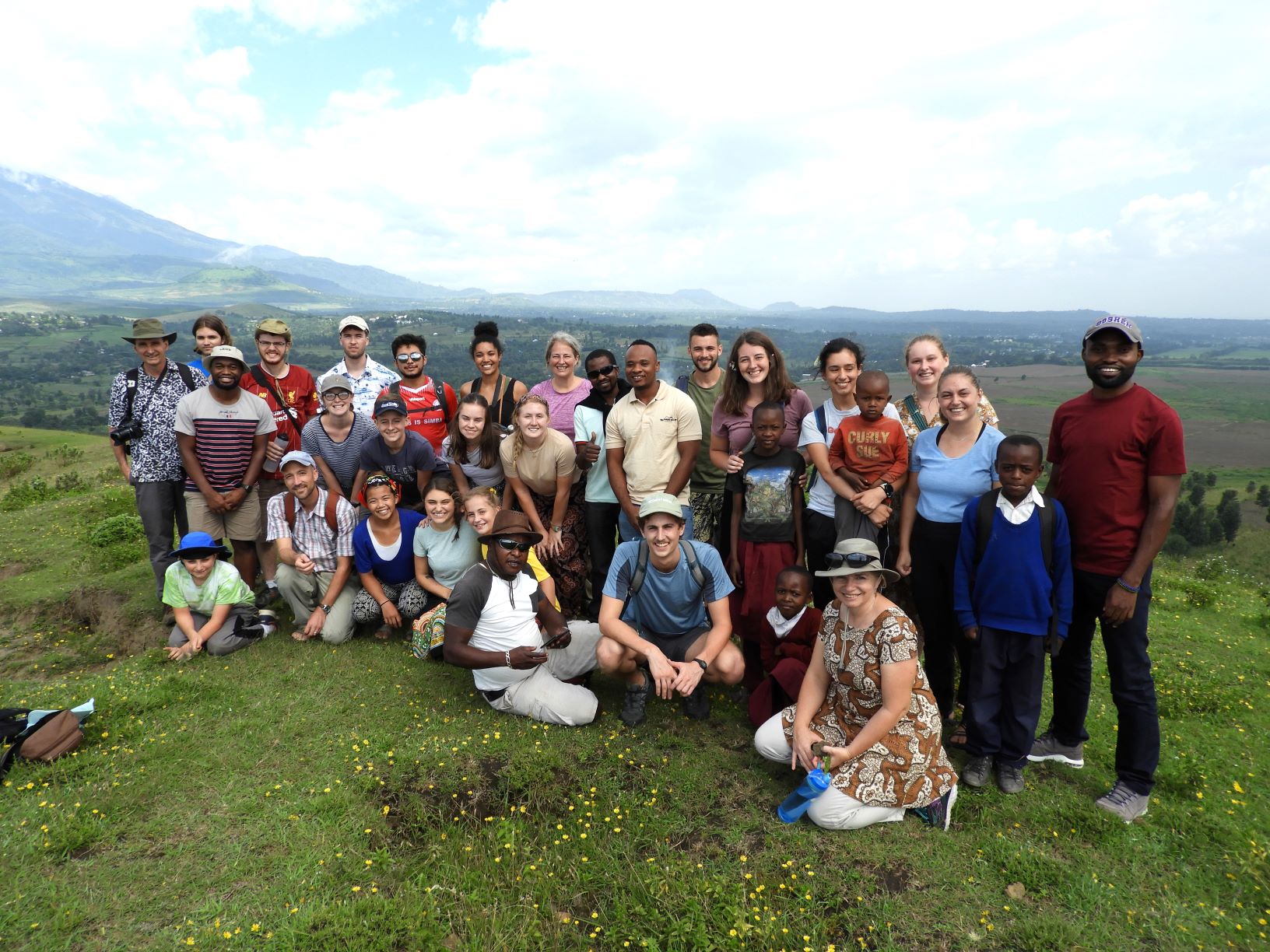 In addition to the IDEAS grant competition, the program also offers opportunities for faculty, staff, and administrators at U.S. colleges and universities to participate in a series of free virtual and in-person study abroad capacity building activities.
"The U.S. Department of State is committed to expanding study abroad opportunities for Americans of all backgrounds studying at colleges and universities across the United States. Americans studying abroad serve as citizen ambassadors by building relationships within their host communities, demonstrating American values, and countering stereotypes. They also gain critical job skills abroad that in turn benefit their home communities. We are committed to continuing our strong support for U.S. colleges and universities as they build their study abroad capacity now, in anticipation of a strong return to U.S. student mobility in the future," said Heidi Manley, USA Study Abroad Chief, Bureau of Educational and Cultural Affairs.
For a full list of 2021 IDEAS grant recipients, as well as information on a free IDEAS webinar series on building study abroad resources for U.S. campuses, please visit the Capacity Building Program for U.S. Study Abroad website at www.studyabroadcapacitybuilding.org. Funded projects are supporting such activities as developing new international partnerships and programs, training faculty and staff, internationalizing curriculum, creating resources to engage diverse student groups in study abroad and creating virtual exchanges. Once international travel resumes in full, these IDEAS grant recipients will be better equipped to deliver impactful and inclusive study abroad programs around the globe.
For further information about other study abroad resources and other exchange programs offered by the U.S. Department of State's Bureau of Educational and Cultural Affairs, please contact ECA-Press@state.gov and visit https://studyabroad.state.gov/.