Shetler receives grant for Tanzania oral history digital library
By Patrick Webb '21, contributing writer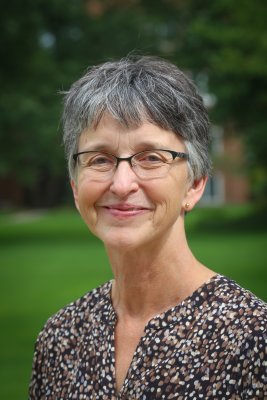 Jan Bender Shetler, director of global engagement and professor of history, received a grant this month from the National Endowment for the Humanities (NEH) for a Goshen College-led collaboration with Michigan State University (MSU) and others to digitize and make available to scholars and the public an oral history collection from the Mara region of Tanzania.
Shetler was awarded $183,935 under the Humanities Collections and Reference Resources grant. The three-year project will prepare and move her 1995-2010 interviews and other related materials onto an "open-access Mara Cultural Heritage Digital Library," as part of the Online African Online Digital Library, according to an NEH news announcement.
GC will "join forces with digital librarians at Michigan State University's Matrix Center, linguists at the University of Helsinki (Finland) and partners within African cultural institutions to digitize and disseminate an extensive oral history archive," according to an NEH press release.
"I'm so honored to receive the NEH grant. It is highly competitive and difficult to get," Shetler said. "This was my second application and I am grateful for the support of the Matrix Center and scholars around the world who encouraged me to try again to make sure that this important work becomes accessible."
Three decades of collecting oral histories
Shetler's interest in oral tradition began when working with Mennonite Central Committee (MCC) in Tanzania from 1985-91.
"During that time, I was approached by different groups of elders working on putting together their ethnic histories," Shetler said. "They were meeting to write down their histories as passed down to them by their elders for future generations. They wanted me to help them put their histories onto a computer and make it available for editing."
Shetler's work sparked an interest. When she applied at the University of Florida for her Ph.D., she proposed her dissertation investigate Mara region's oral history. For her field research in 1995 and 1996, Shetler collaborated with people she knew from the region, including the Magoto family in the Mara region who adopted her into their family, provided housing and assisted in setting up interviews.
"It's a region that almost nothing has been written about historically, either by Tanzanian or expatriate scholars," said Shetler. A systematic collection of oral memory was therefore required to begin this work.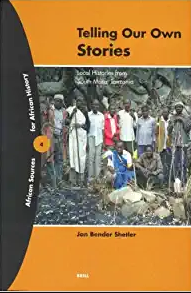 After her dissertation, Shetler was concerned to make these histories more accessible to Tanzanians. Toward that end she published an edited collection of the ethnic histories written by local historians in 2003, Telling our own Stories: Local Histories from South Mara, in Swahili and English. "I was passionate about making sure these stories got told and that people had access to them," Shetler said.
However, the print version is not readily available in the rural areas of Tanzania because of cost and accessibility. In addition, the books she wrote for a scholarly audience in English (Imagining Serengeti (2007) and Claiming Civic Virtue (2018)), were not accessible and were not in a format that most people in that region would find meaningful," said Shetler.
The idea for a digital library came when she returned to the Mara region for later research and descendants of the elders she interviewed, who have since passed, inquired about listening to recordings of those interviews. Shetler said the elders' grandchildren and great grandchildren "wanted to hear what their grandfathers said, and all these other things that I've published don't give that direct access to the interviews themselves."
Shetler keeps the microcassette tapes from the original interviews in her office, along with more modern video and audio recordings from visits in 2003 and 2007. She increasingly felt a moral obligation to share this material with people in Tanzania, who are directly connected to those stories in their communities and families, to be able to hear and see someone from their community telling those stories.
Digital technology now allows open access to a wealth of information across national boundaries. Thanks to an increased use of cellphones, and a large bandwidth over Tanzania, putting the collection online was the easiest way to make the interviews, maps and other documents accessible to people in the Mara region, as well as to scholars worldwide, Shetler said.
Another audience for this digital library will be academic researchers looking for primary sources in history, anthropology, ecology and linguistics. Examples of its academic use from those who have already asked for access to the oral histories are, 1) a linguistics project in Mara Region, seeking to preserve these disappearing languages, 2) an archeological project in Sweden finding in oral tradition clues to identifying and interpreting new sites for investigation, 3) ecologists looking for deeper patterns of resilience and adaptation to climate change over time, 4) history students from the university of Dar es Salaam investigating the movement of ethnic groups within the region.
Creating a digital library
Students have been working on transcribing, digitizing and creating an online platform for the initial collection over the past twenty years. Shetler began creating the first online digital library in 2012 as a Maple Scholars project at Goshen College. But that website, hosted by GC, has since become outdated and unusable. Hosting and updating the digital library on its own is expensive, Shetler explained, and the online archive does not easily show up on searches in relation to other scholarly material.
Michigan State University's Matrix Center, supporting digital humanities projects, has a larger platform for this work: the African Online Digital Library, which is constantly updated and provides open access. Matrix will create and host the Mara Cultural Heritage Digital Library, which also allows Shetler access to refine and add more material.
"I am grateful for the partnership with Michigan State's Matrix Center to keep this collection in perpetuity," Shetler said. "If we want something larger scale and more permanent, it really relies on a partner like that."
A project of this size depends on many people performing different tasks. The grant allows Shetler to hire students to help with the digitization, preparation and uploading.
"It's going to be a big process to get the materials all in a digital form that are tagged in the right way, using up-to-date protocols, so that we can transfer the files to Michigan State University," Shetler said.
The ITS Media staff at Goshen College will also be involved in setting up workstations and procedures for the work. Linguists from the Mara Project at the University of Helsinki in Finland will help assure the linguistic consistency of the material, and local Tanzanians from that region will work on transcription and limited translation.
The grant also provides funds for Shetler to return to Tanzania to identify and gather other material for the project as well as to encourage local use. A coordinator in the Mara region will assist in publicizing the project and identifying places with public computer access where the digital library could be hosted. Shetler hopes to team up with the region's department of education and possibly integrate the material into the high school curriculum in the Mara Region, where students research local history.
"This grant allows me to put all of this rich cultural heritage material in a form that will be preserved in a way that will persist into the known future," said Shetler. "It is a lot of work ahead and rather daunting but exciting to see it can become reality."
Goshen College's long term engagement in international education is evidenced in its global education programs around the world and close to home but also in the research and scholarship of its faculty and its institutional commitment to supporting that work.