Community Foundation of Elkhart County provides $300K+ grant for inclusive educational excellence
The Community Foundation of Elkhart County (CFEC) has awarded $322,594 in a grant to Goshen College to support a new college-wide strategic initiative to strengthen engagement with and for Elkhart County over the next two years.
Goshen College's initiative, called "Expanding Inclusive Educational Excellence in Elkhart County," also received funding from Lilly Endowment, Inc., which has already granted $1.1M in two phases, as well as private donors and operating budget funds. This new grant from the CFEC will be awarded over the course of two years and adds to the grant already made to Goshen College as co-funding of the Lilly Endowment grant.
"This initiative builds on our founding motto of 'Culture for Service,' and our belief that community transformation is an essential part of the mission of this college, as we pursue academic excellence, real world learning and active love for God and neighbor," said Goshen College President Rebecca Stoltzfus. "We are fortunate to work with our strong community foundation in support of our mission and theirs."
GC has partnered with Elkhart Community Schools, Goshen Community Schools, Ivy Tech and Horizon Education Alliance (HEA) for this initiative.
"Elkhart Community Schools was eager to support Goshen College's proposal to the Community Foundation of Elkhart County for the college's commitment to greater outreach in the community through mentorships for youth," said Dr. Steve Thalheimer, Elkhart Community Schools superintendent. "As we look to reimagine our afterschool programs in elementary and middle school, having Goshen College students provide examples of hope and promise to our students should prove very powerful."
The latest Community Foundation grant will support five proposed activities that will expand inclusive education in Elkhart County:
Expand summer and weekend camps for Elkhart County youth on Goshen College's campus;
Expand Maple Leaf Athletics engagement with children in local schools;
Expand and strengthen pathways for Ivy Tech transfer students to Goshen College;
Strengthen community engaged learning in the GC curriculum through new community partnerships;
Create a public dashboard for educational engagement and equity in Elkhart County and communicate gaps and progress.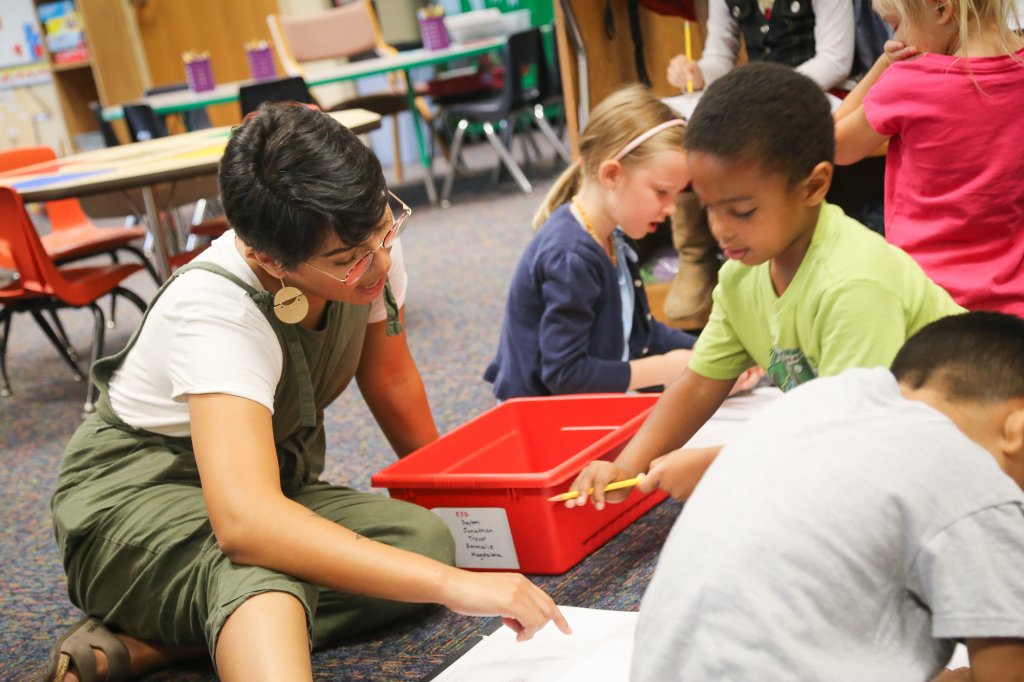 A CFEC grant helped launch the Teach Elkhart County program in 2019 with two years of funding totalling $74,000. Teach Elkhart County recruits, trains and mentors racially and/or ethnically underrepresented students to become teachers in partner schools in Elkhart County.
In October, CFEC also awarded a $15,000 grant to Goshen College via the Well Foundation Greatest Need Fund for the nursing department to invest in virtual simulation needs during the pandemic.
"Goshen College is incredibly important in offering education to all residents of Elkhart County and helping students attain their educational goals," said Amanda Jamison, program officer for Community Foundation of Elkhart County. "We are pleased to support the college's efforts to expand how education is available to a broad range of local residents."
The Community Foundation of Elkhart County partners with donors to leverage their philanthropy in ways that transform lives. Since 1989, the Community Foundation has created more and improved pathways by helping generous donors to meet community needs, providing scholarship opportunities to local students, and making grants to nonprofit organizations working to improve Elkhart County. The Community Foundation strives to be a local entity known for inspiring good and impacting success. To learn more, go to www.InspiringGood.org.