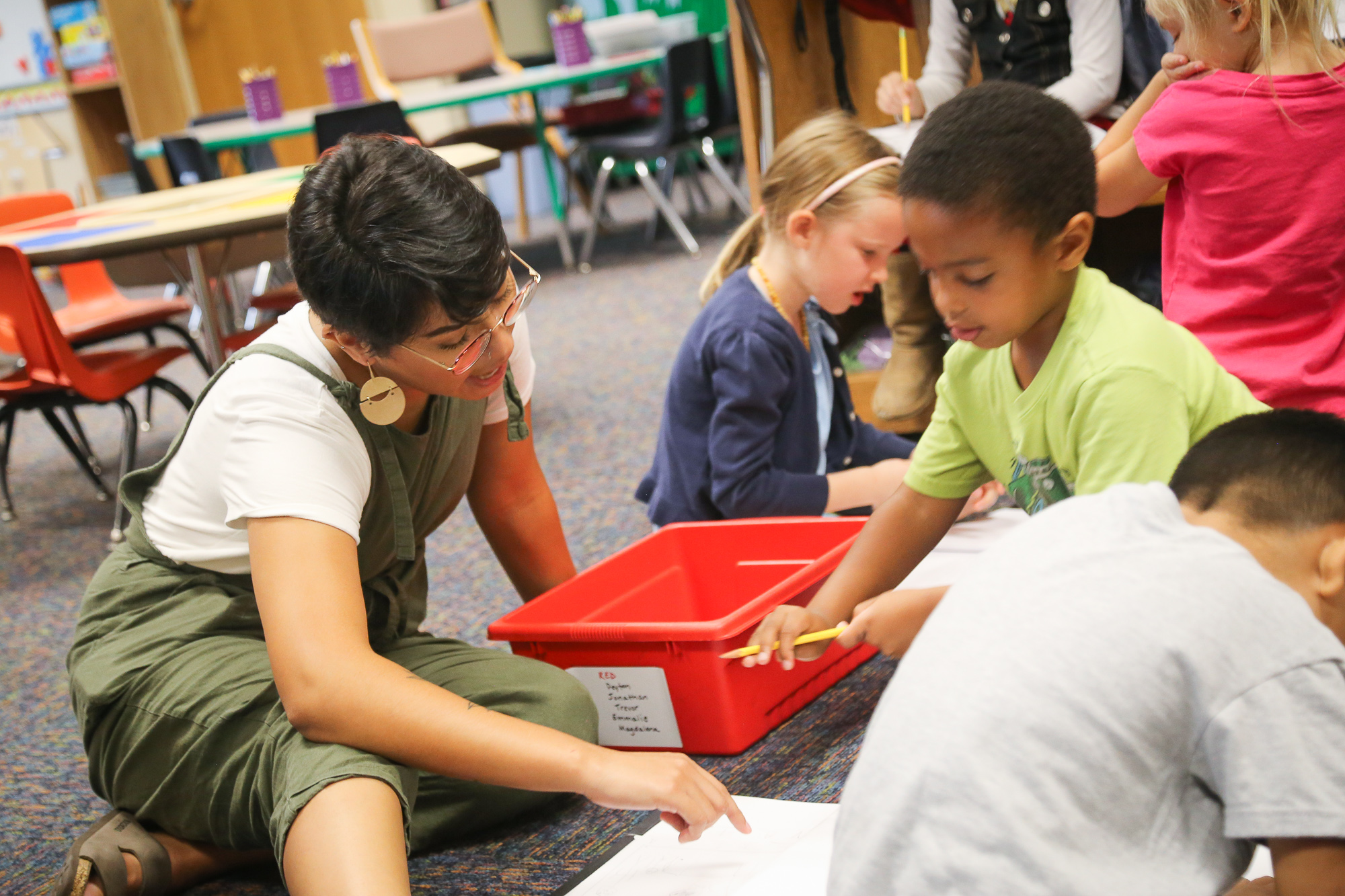 Teach Elkhart County
From and For Our Schools
Teach Elkhart County (Teach EC) is a "grow your own" program that attracts, prepares, and retains students from Elkhart County as teachers in Elkhart, Concord, Goshen, and Bethany districts/schools. Our goal is to produce a culturally responsive and community-rooted teacher pipeline from and for Elkhart County schools through Goshen College's Teacher Education program. We do this through a wrap-around mentorship program across 4 years of college and into their first year of teaching.
We join hundreds of programs nationwide that seek to create pipelines into the education profession, though each pathway is unique to its context.
Teach EC has 3 phases
First, we Inspire high school students and transfers through recruiting opportunities in area schools and presence at community events.
Second, Teach EC Cultivates future educators through wrap-around social and academic support. Our weekly programming includes peer mentors, professional mentors, academic success coaching, individualized goal tracking, professional development workshops, guest speakers, and social activities.
Third, we help first year teachers Thrive through ongoing individual mentorship and cohort support.  Our pilot program participants have now successfully completed their second year of teaching.
When our elementary students become classroom teachers, each of them will have the privilege of working with 25 young Elkhart County learners per year on average. Once our secondary students become teachers, they will benefit 150 Elkhart County youth per year on average. Area elementary, middle, and high school students will benefit from highly qualified teachers from diverse backgrounds who can have a positive academic and social impact on their lives.
Top 5 reasons you should Teach EC
As a BIPOC individual (Black, Indigenous, and/or Person of Color) who commits to live and teach in the area you grew up in, your students from similar backgrounds may benefit academically and socially, and all students will benefit from diverse representation.
You'll receive academic and social support tailored to each stage of your growth from student to teacher, such as one-on-one meetings, academic success coaching, peer solidarity, and a professional mentor.
You'll participate in regular culturally responsive and community-rooted teaching and learning workshops so can you become an active advocate for all students.
Upon graduation, four Elkhart County districts/schools (Concord, Elkhart, Goshen, and Bethany) and Goshen College will assist you in finding a job that fits your qualifications.
During your first year of teaching, you will receive ongoing Teach EC mentorship and cohort solidarity. Incentives apply upon completion of service requirements (years 0-3).
of GC attendees are the first in their family to attend college

of student teachers who finish the education program pass qualifying test for licensure

of GC students are racial/ethnic minority students or from outside the U.S.
Jayden & Isis

"I want to be a positive light, improve students' experiences in schools, and create a safe space for students." -Jayden Hernandez, Teach EC cohort 2 (left)

"There are a lot of cultural instances that some teachers won't understand, [as well as] language and home-life things too… I love speaking my native language of Spanish, so being able to [be] a teacher who can also talk to [students] in that language makes it easier for me to connect with them." -Isis Espinoza, Teach EC cohort 1 (right)

Haley

"I knew I always wanted to help, but I just never knew where to start… I started thinking about where I got the most out of my life and that was my teachers. My teachers really helped shape me into the person that I am… [As a teacher] I can just help kids be who they want to be." -Haley Arms, Teach EC cohort 2

Jakyra

"I want to teach around here. I want to bring more diversity because there aren't really many African American teachers. I want to make my students see their potential and give them a voice." -Jakyra Green, Teach EC cohort 1

Aurora

"I will build confianza [relational trust] with my students by listening to them and supporting them." -Aurora Villegas, Teach EC cohort 1

Mariela

"I really like working with our youth in our community. I want to do that in a way where I'm sharing my love of content that I really enjoy and appreciate." -Mariela Esparza, Teach EC cohort 1
"Representation matters. Our Teach Elkhart County program is committed to nurture the next generation of Elkhart County teachers to make a lifelong difference in our schools and communities."
Robina Sommers, Director of Teach Elkhart County and Assistant Professor of Education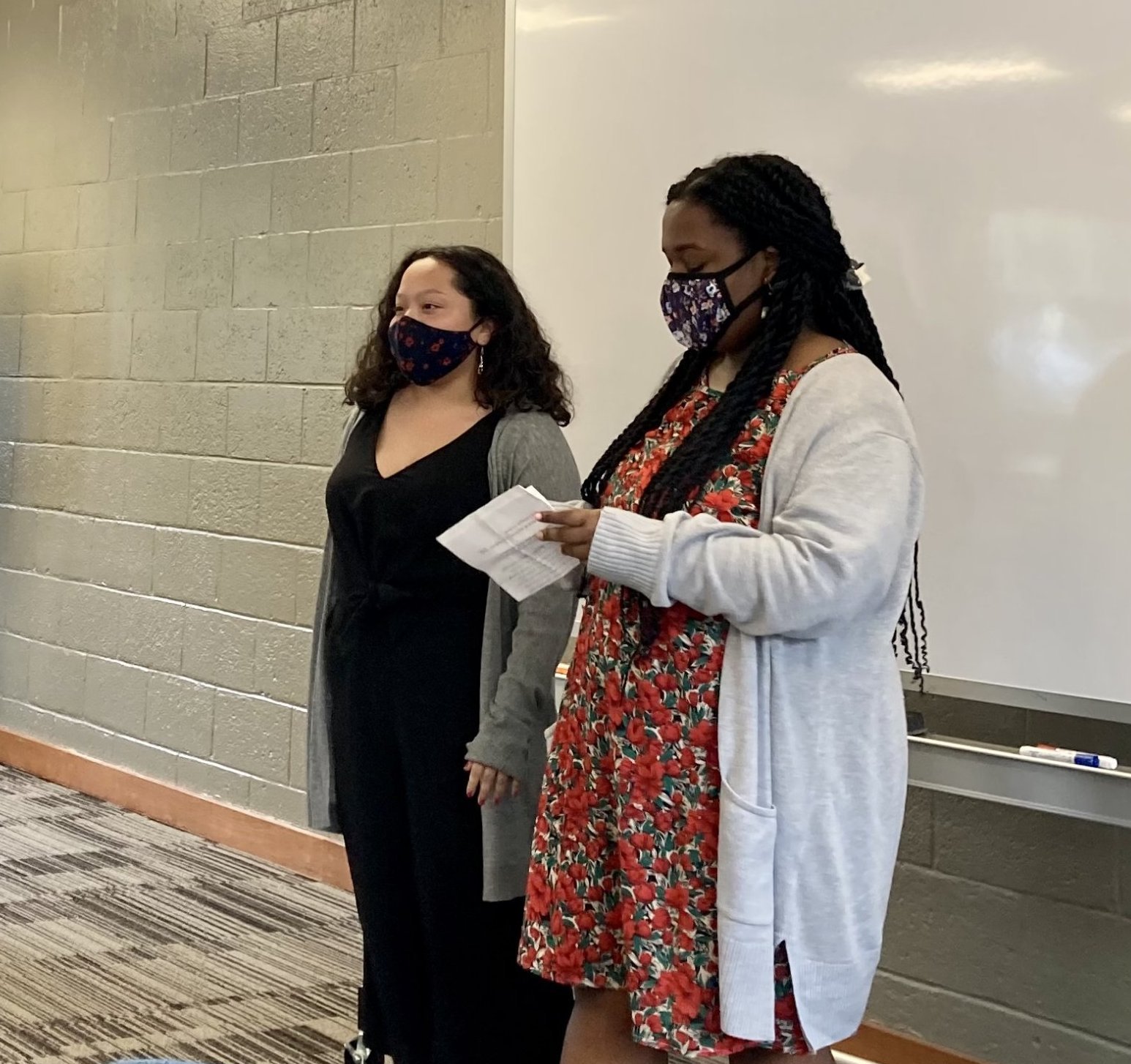 Available programs and certificates
Goshen College certificates in conflict transformation for teachers or Bible and religion available.
Excellent Facilities
Laboratory kindergarten: The teacher education program partners with Goshen Community Schools to offer a language- and experience-rich public laboratory kindergarten on the Goshen College Campus. It provides opportunities for teaching and observing child development, behavior, and learning methods, as well as field placements for the kindergarten internship.
Merry Lea Environmental Learning Center: A 1,189-acre nature conservancy owned by Goshen College which hosts more than 5,000 school children each year for outdoor education.
Curriculum Library, Aschliman Peace Arts Collection and Royer Reading Room: Goshen
College Curriculum Library contains textbooks, educational kits, curriculum guides (K-12) and peace education materials (K-12). The Mary Royer Reading Room houses an excellent collection of children's books.
Education Faculty & Staff