Anna Costanza '15 connects marine science and art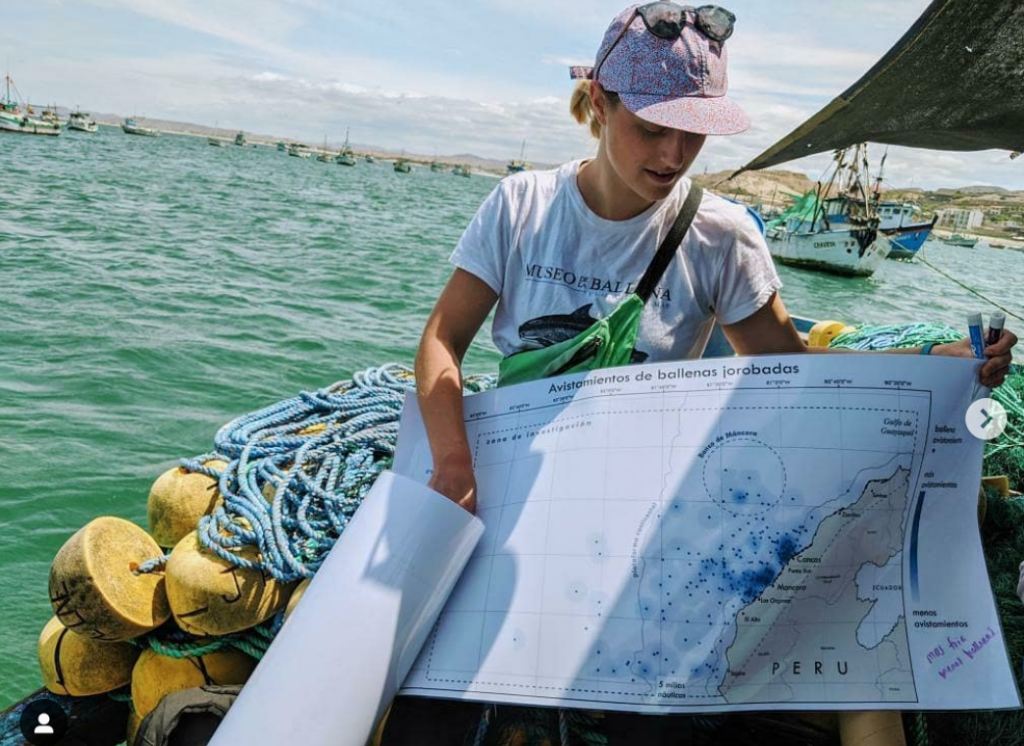 Anna Costanza '15 is in the process of completing her Masters of Science in Interdisciplinary Marine and Estuarine Science at San Francisco State University @ the Estuary and Ocean Science Center, with an expected graduation date in Spring 2021.  She studies Geographic information systems (GIS), which deals with spatial analyses and mapping.
"My younger self would just pretend Lake Michigan was an ocean. I earned a B.S. in Environmental Science from Goshen College, IN (FYI very far from any ocean). But distance did not stop me from falling in love with ocean wildness! After college, I moved from Midwest to West Coast, and immediately dove deep into GIS courses and internships. If you ask me what my passion is- it's science. But if you ask me what my paaaasssion is- it's probably art! GIS is the perfect combo of the two. In my free time I love walking the beach with my 'land seal', dreaming of whales, painting, and floating in the ocean.
"For my thesis, I'm collaborating with Pro Delphinus, a Peruvian non-profit, to study humpback whale and leatherback turtle bycatch within Peruvian small-scale fisheries."
See her art portfolio at http://abcostanza.wixsite.com/portfolio