Students connect to the classroom from around the world
By Sierra Ross Richer '22
Luisa Martins de Souza never thought she would spend her last year of college studying from her home in Sao Paulo Brazil, five thousand miles from campus.
Martins de Souza, a senior sports management major at Goshen College, is one of 35 GC students who took advantage of the college's new remote learning option this fall for reasons related to the COVID-19 pandemic.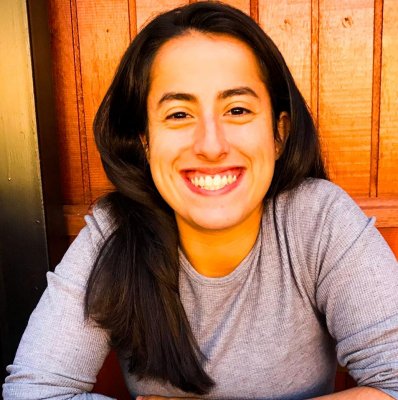 For Martins de Souza, remote learning became the only option when the U.S. government closed the border to Brazilians in July of 2020 due to high rates of the disease.
"At first, I felt terrible," she said. "I knew that my routine would change significantly… But then I felt safe because I was with my family and I knew that if something happened, I was in good hands."
Martins de Souza soon built a new routine for herself.
"Every day was pretty much the same," she said. "I would wake up at 7 a.m. Have a quick breakfast with bread and cheese, and then go to the gym from 8 to 9 a.m. Go back to my house, quick shower and get ready for classes."
A member of the women's soccer team at Goshen College, Martins de Souza missed practicing and competing with her team. But that didn't stop her from training. After her classes ended at 2 p.m., it was back to the gym for a second workout.
The evenings were dedicated to homework and group projects.
In all, 11 international students studied through Goshen College remotely from Brazil , Italy, United Arab Emirates (UAE), Barbados, Spain and China.
Goshen College is offering the remote learning option again this spring. Interested students are asked to fill out an application explaining why it is unsafe or unfeasible for them to be physically present on campus, and must meet with their advisor to discuss how it will work with their schedule.
Not all classes lend themselves well to the virtual environment and students wanting to study from home are advised to save courses that lean heavily on in-person participation for a future semester.
For example, Neil Detweiler, assistant professor of biology, said, "It's impossible to perform lab techniques via Zoom. Right now, we can't offer these remotely."
In his less hands-on classes, Detweiler accommodated remote students this fall by pre-recording more of his lectures and setting up a laptop in class for them to attend via Zoom.
The changes benefited students studying from home but also those temporarily studying remotely while in quarantine or isolation.
Detweiler said the transition toward more virtual learning has some benefits for everyone.
"Now that everyone is familiar with zoom," he said, "it is much easier to get outside speakers like researchers at other universities to give presentations here at GC without having to pay for airfare and a hotel." He hopes to continue to make use of that once the pandemic is over.
In addition, he said students are getting more skilled at using video conferencing and cloud-based platforms like Google Docs to work on group projects. These are skills he believes will be valuable in the future.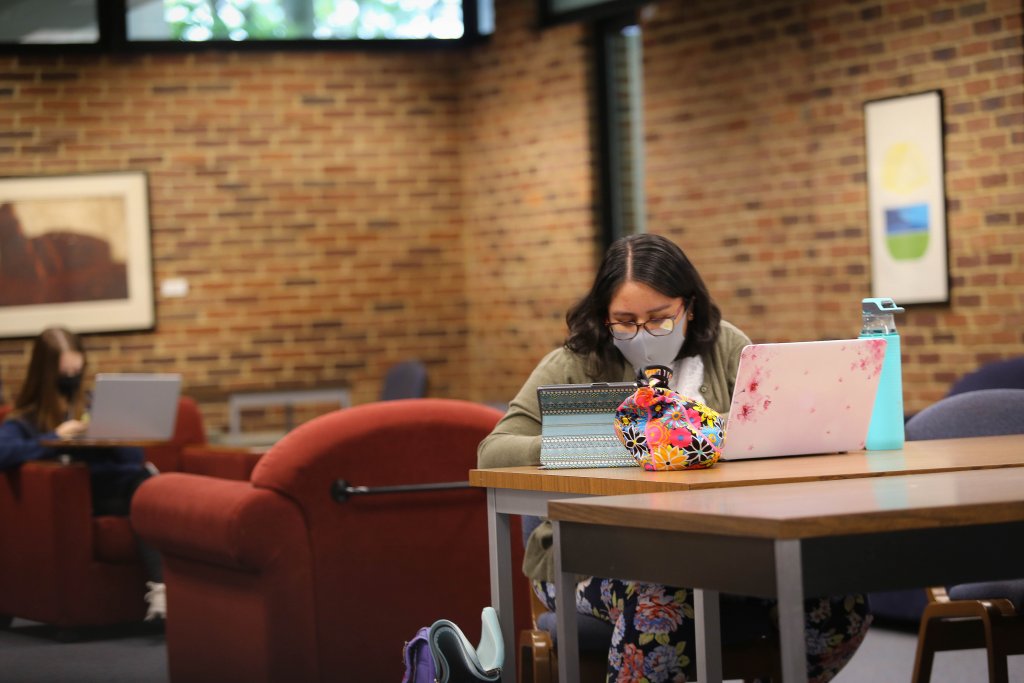 While zoom has allowed Martins de Souza to participate in her classes this fall, not being physically present on campus had its drawbacks.
"(Remote learning) has its benefits," she said. "I do not have to wear a mask for class. I can eat during class. But I feel that I would learn much more if I was in the classroom with classmates and the professor."
Martins de Souza appreciates her professor's efforts to include her in activities, but it was still difficult to interact from a screen. She hopes to return to campus this spring, but that all depends on whether the U.S. border is opened to Brazilians by then.
The deadline for students to apply for remote learning this spring is Dec. 15.
"I'm anticipating that we'll have a similar number of (remote) students in the spring as we did in the fall," said Adela Hufford, director of orientation, transition and retention.
According to Hufford, the remote option is part of the college's plan to address student retention, but the college also recognizes that what is most important is that students do what is best for them, considering the circumstances.
"Both the spring and fall semesters were difficult," Hufford said. "And for some students, taking a step back for a partial or full year is the best option for their success."
"Studying remotely is not easy at all," said Martins de Souza. What keeps her motivated is her desire to finish her college career strong.
"It is my senior year," she said. "Nothing has stopped me before, so I will not let this situation keep me from studying and pursuing my degree."