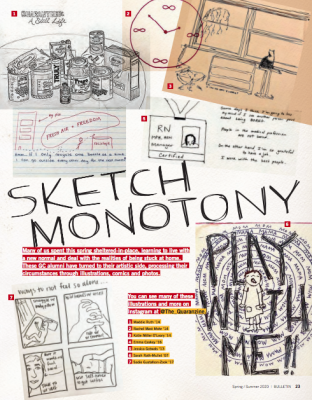 Many of us spent this spring sheltered-in-place, learning to live with a new normal and deal with the realities of being stuck at home. These GC alumni have turned to their artistic side, processing their circumstances through illustrations, comics and photos.
---
Anna Trella Ruth '12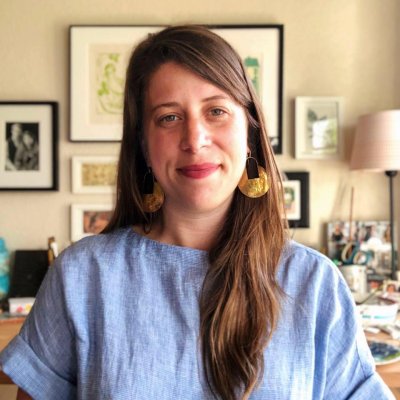 "I often make art in reaction to stress or change. One morning after several nights of very little sleep, I drew a little comic about my coronavirus-related insomnia. I thought I might post it on Instagram, where I share a lot of my work. Then I thought about how I've seen that so many of the artists and friends I follow on Instagram are also making work in response to this pandemic. I realized that maybe if I started a new account others would want to join and contribute, too, and perhaps Instagram could be a good way to make a virtual, collaborative zine.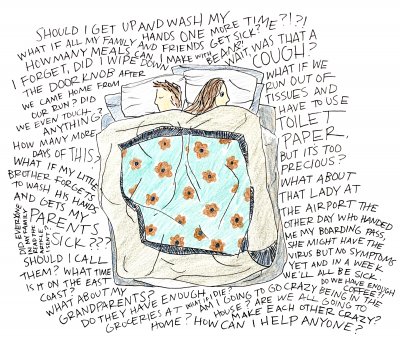 "Making art can be a helpful way to communicate and process, and I think a zine is a good format because it can encompass lots of mediums, from drawings to poetry to photos, etc. The virtual nature of this zine allows for even more, like music, animation and video. Zines are historically an alternative format and often stem from various subcultures; in this case, everyone is at once part of the same bizarre subculture and the virtual Instagram zine is a format that works in this moment of social distance."
Anna Trella Ruth is a painter, printmaker and illustrator based in Portland, Oregon. She started @The_Quaranzine and can be found on Instagram @annatrellaruth.
---
Jim Strouse '99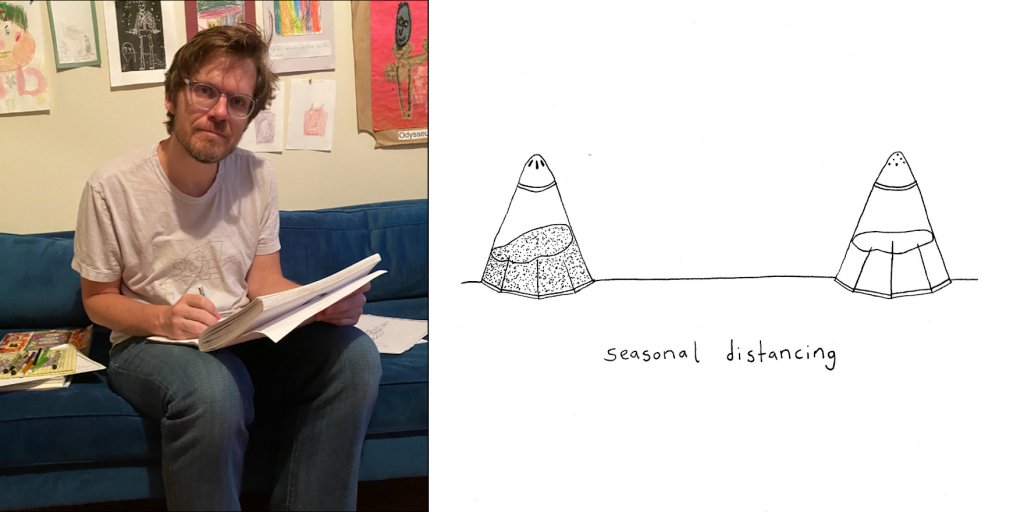 "I feel like this pandemic has united us as people like never before, right? For once, we all know what everyone is up to. It doesn't matter who you are or what you have. Each and every one of us is stuck inside, thinking about life and death. (Although some have much nicer houses than others.) My emotions have been all over the place since this whole thing started. I've noticed the good days are usually immediately followed by a crash of some sort. What helps me maintain a little bit of equilibrium is cooking for my kids, talking and texting with friends and family, long runs and drawing cartoons.
"I used to draw cartoons all the time when I was a kid. Don't ask me why. I wasn't particularly good at it. It was just always something that made me happy. And I kept it up all the way into my twenties. I actually moved to New York City from Indiana with the unlikely dream of becoming a professional cartoonist. Instead, I became a filmmaker. How funny is that? Come here with one impossible dream and end up falling into something almost even more unlikely.
"I hope you all are finding your own things, whatever they are, to make it through your days. And if, like me, it's something that maybe you had lost touch with prior to the pandemic, I hope you find a way to keep hold of it after we finally do return to the streets. I think if this moment has taught me anything, it's what a short and precarious ride life really is (duh!)."
Jim Strouse is a screenwriter and film director in New York City. His recent illustrations can be seen on Instagram @jimdrewthis. Read more.
---
Dona Park '17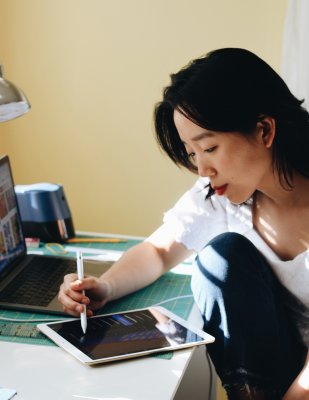 "I think the best thing that we humans have is the ability to be. We live in a space of chaos and neutrality, fixed with high and lows. And still, we are born, we walk, we converse, we have relationships, we eat, we get sick, we heal, we work, we survive and we die. The life and process of being is incredibly heightened during this time; for some, it is a time to reflect on the monotony of our routines, and for most, each second is a time bomb for the struggle to make ends meet if life wasn't difficult enough. In our water droplet life, I still have the urge to create — art gives me a sense of control, to know that despite the rapid passing of time, I can hold onto something.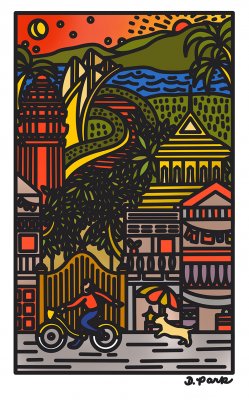 "Art is my way to remind myself I am breathing and I use it to capture my subconscious, my dreams, my past and present. This source of creativity is what sustains me and gives me hope that as an artist, I can create beauty amidst the difficult realities."
Dona Park is an illustrator and graphic designer from Vancouver, British Columbia. See her work on Instagram @itsadona.
---
Phil GerigScott '14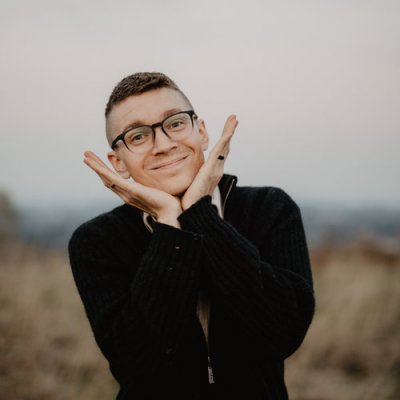 "One thing I've learned is, regardless of how much more free time I may have now since the closure of society at large, that staying home for months on end puts a bit of a damper on my usuallyactive imagination. However, I've also been forced to examine my artistic practice through a new healthy lens.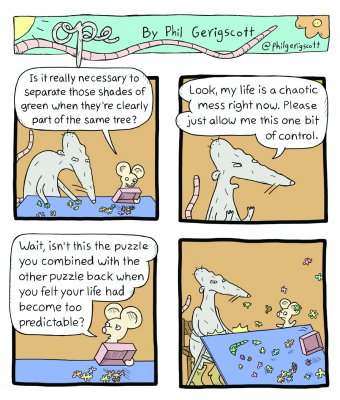 "Most of my outlets for exposure — festivals, distributers, book stores and coffee shops — have been put on hold indefinitely (aside from some alternative weekly papers that are still operating, though struggling). With less of an audience and an unclear path to professional success, I've allowed myself to take a step back from my ferociously productive tendencies and become more engaged with the process of making art. In taking a slower approach, I'm becoming more playful in my processes and less concerned with the finished product, something I've always struggled with. I'm enjoying ruminating on these new global themes through the eyes of various cartoon characters (all who carry a piece of my own psyche, for better or worse). Or some days I decide instead of making art, to spend my free time meditating, reading or making kimchi without feeling guilty about skipping out on my art practice.
"Though I'm certainly looking forward to going back to some semblance of normalcy again, I'm grateful for this opportunity to see that the emperor wears no clothes, and I hope I can carry with me this newfound self-awareness when society's flashing lights turn on again."
Phil Gerigscott is a cartoonist and painter from Portland, Oregon. See his work on Instagram @philgerigscott.