Five faculty and staff leave behind legacies as they transition to retirement
By Mackenzie Miller '21
Five retiring employees are saying farewell to Goshen College this year as they begin the next chapters in their lives. Together, they have served a total of 140 years and an average of 28 years at Goshen College.
Employees who retired or will retire during the 2019-20 school year include: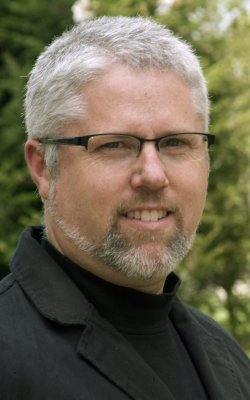 Dr. Doug Liechty Caskey, professor of theater, is retiring after serving for 28 years at Goshen College. Caskey began his work at GC as associate director of admissions from 1983 to 1988 before finding his home in the theater department in 1997. In fact, the John S. Umble Center opened as the premiere performance space on campus while Caskey was a first-year student at Goshen College in 1978. During his 22 years as department chair, Caskey has co-developed the tri-disciplinary Arts in London May term course that he has co-taught eleven times since 1999 and directed 25 full-length productions.
Much of his work and study has been centered around the study of Mennonite artists in community, looking at Mennonite historical sites and Mennonite worship services as cultural performances. Caskey earned his bachelor's degree from Goshen College in 1982, a master's degree from Bowling Green State University in 1989, and a Ph.D. from Bowling Green State University in 1992.
"Our theater department exists today because of Doug's incredible leadership, his passion for the theater arts, his commitment to our students, and his willingness to make personal sacrifices," said Anna Kurtz Kuk, assistant professor of theater. "We are greatly saddened to lose the leadership, energy, and spirit of collaboration Doug has provided for so many years."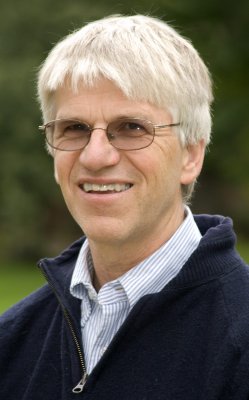 Glenn Gilbert, director of facilities and currently the longest serving employee on campus, will retire after 35 years at Goshen College. Gilbert first arrived at GC in 1985 as an electronics technician. On the side, he was also the chief engineer for the WGCS radio station. He transitioned to a computer maintenance role before moving to the physical plant as utilities manager in 1990 and sustainability coordinator in 2007. He took over the role as director of facilities in 2017.
Gilbert has led initiatives for justice in many aspects of the college's life. He was on the first anti-racism team at GC in 1996. Around the same time, he was the faculty advisor for the LGBTQ support club now known as PRISM. In 2008, he answered the call for climate commitment from former GC President James Brenneman, as he dedicated his time to reducing the carbon emissions of the college. Since then, Gilbert has led many of the green initiatives at the college, such as the addition of 924 solar panels on top of the Rec-Fitness Center. In 2018, the college reported its lowest year of energy consumption in 25 years, much in part to Gilbert's work.
"Glenn is a great example of the individuals that make up the GC community," said Deanna Risser, vice president for finance. "He has given generously to the college of his time, skills, personal energy, bright mind and cheerful attitude, and has done it for three and a half decades."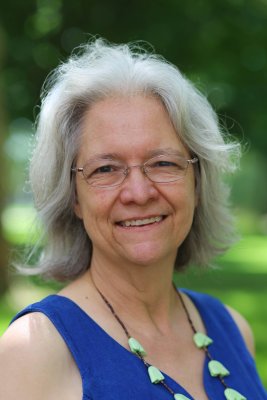 Dr. Ann Hostetler, professor of English, is retiring after 22 years of teaching at the college. Her time at Goshen College is marked by her work with creative writing, specifically poetry, as she emphasized intercultural and integral liberal arts education.
Hostetler is the author of two books of poetry: "Safehold" in 2018 and "Empty Room with Light" in 2002. Her additional research and writing has focused on her family connections with an interest in the Amish and Mennonite communities. During the fall of 2019, Hostetler was named a Snowden Fellow at Elizabethtown College, where she studied the life of her father, John A. Hostetler, through letters of correspondence within his Pennsylvania community. She is currently working on a monograph manuscript based on her research. Hostetler earned a bachelor's degree from Kenyon College in 1976, a master's degree from Pennsylvania State University in 1982 and a Ph.D. from the University of Pennsylvania in 1996. Hostetler is the co-founder and website editor for Center for Mennonite Writing as well as the co-editor for the Journal of Mennonite Writing.
"It makes my head spin to think about the range of content, format and pedagogy Ann has employed in the last 22 years," said Beth Martin Birky, associate academic dean and former English department faculty. "Teaching for her is an art, a form of creating, co-creating and discovery."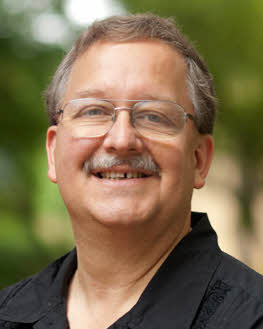 Michael Sherer, director of information technology services, will retire after 23 years working at GC. Sherer has led the college through two decades of technological innovation and advancements.
Sherer arrived in early 1997 after seven years in Notre Dame's Office of Information Technology. By fall his team had networked the dorms and upgraded two-thirds of the computers on campus. By 1999, GC was on the Yahoo 'Most Wired Campus'​ list. His passion for applying technology to solve problems and enhance teaching and learning led to countless advances we now take for granted:  Learning Management Systems, projection in all classrooms, campus WiFi, a purchased administrative system, an iPad one-to-one program, Google Apps for Education, sales and marketing automation for recruitment.
Sherer is a 1984 graduate of Goshen College with degrees in English and music. He finished a Masters in Theological Studies from AMBS in 2008.
"He has always been a guiding force to ensure that our students and faculty have cutting edge technology that supports and enhances teaching, learning, and research," said Patricia Goodman, assistant director of information and technology services. "Michael is a legendary strategic thinker."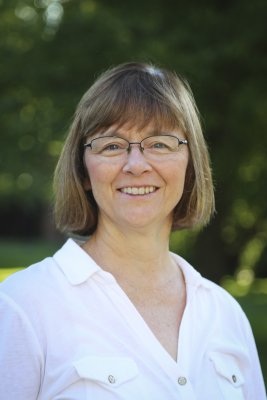 Dr. Brenda Srof, professor of nursing, is retiring after 32 years at the college. Srof began her work in the Department of Nursing in 1988 with teaching focused in pediatric nursing and nursing fundamentals.
Srof was instrumental in implementing the ATI testing services throughout the curriculum which resulted in excellent NCLEX passing rates for students in the nursing department. In addition to her role as professor, Srof serves as the nursing department chair. Srof has also served on the  Goshen Health System Hospital board since 2012. She also championed integrating ethics and cross cultural aspects into the curriculum and developed an intercultural trip in May term to Nepal. In 1996, Srof was also the Study-Service Term leader for a group of 22 Goshen College students in Sichuan, China.
She earned a bachelor's degree in nursing from Goshen College in 1982, and earned a master's degree from Oral Roberts University in 1986, while also serving with the university as a nursing instructor on assignment in Kenya. In 2004, she earned a Ph.D. from Loyola University Chicago, studying health promotion, coping skills, and self -efficacy in adolescent asthma self-management.
"Brenda is a master at nursing education," said Jewel Yoder, associate professor of nursing. "She started her career teaching introductory nursing courses and pediatrics; she became a seasoned nurse educator and has taught almost every course in the basic nursing curriculum."