Megan Bower '20: We're all connected through this experience
In this series, graduating seniors from the Class of 2020 share their thoughts and reflections as their final semester comes to an end in ways that no one ever expected. 
---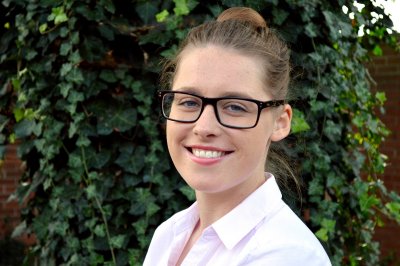 Throughout my four years at Goshen College, I've formed many strong bonds. Those with teammates on the soccer team who felt like one big dysfunctional family. Those with my host families, who have now become an extension of my own family. And those with friends who have been there for both the highs and the lows.
Yet in the past month, I've been able to strengthen another bond. One with the class of 2020. Right now, we're all in the same boat. Some have suffered more disappointment with the loss of their senior athletic season, and others with the loss of a traditional senior show, recital or art exhibition. But together, we share the disappointment of our college experience being cut short and taken so suddenly. Along with the disappointment of being unable to celebrate the hard work of the past four years at a traditional commencement ceremony.
It's hard for others to truly understand our sadness, anger and frustration. But there is comfort in knowing that we have each other. We are not alone. We may all be spread out across the country and around the globe, but we're all connected through this experience.
So, I look forward to watching the virtual commencement and seeing everyone's pictures appear on my screen. And I look forward to the future, when I'm able to return to Goshen and be reunited with my friends, host families and the class of 2020. Hopefully by then, we are able to reminisce and find closure from this chaotic experience. But until then, thank you to the class of 2020 and to the rest of the campus community for a memorable four years, and an even more memorable exit.
Megan Bower is a communication major from Sheffield, England. She has served as executive editor for The Record and is a four-year member of the women's soccer team.