Ms. Marvel's America: Looking toward a superhero in challenging times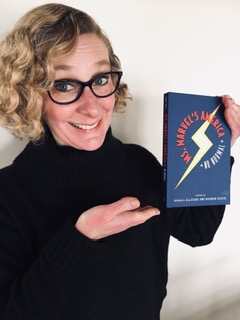 "Superheroes, of course, can't swoop in and save us in times of crisis. But they can demonstrate ways for us to help each other with the tools we do have at hand," says Goshen College Professor of English Jessica Baldanzi.
A new book edited by Baldanzi and Hussein Rashid, a religious studies scholar, professor and interfaith activist, aims to combat the notion of a "stereotypical" superhero. "Ms. Marvel's America: No Normal" features essays about being Muslim and female in the Marvel Universe.
The book has turned out to be more relevant to the current moment in the U.S. than Baldanzi would have thought. In the story of the comic, Ms. Marvel battles a major national crisis. As Baldanzi and Hussein write in their introduction, Ms. Marvel helps show how "people do not need costumes or special permission to put their talents and expertise into practice," especially when it comes to using "our talents to create community."
Baldanzi has spent the last decade teaching students at Goshen College about comics and graphic novels, while also delving into research projects surrounding the topic.
The book focuses on Kamala Khan, a character within the Marvel Universe. Khan is a Pakistani-American teenager from Jersey City. She discovers that she has shapeshifting abilities and "Inhuman" genes. Khan then assumes the identity of Ms. Marvel after her idol Carol Danvers becomes Captain Marvel.
"Characters like Khan can encourage readers to ask more questions about and learn about cultures unfamiliar to them, rather than simply accepting oversimplified, negative stereotypes they encounter on sensationalist news sites," Baldanzi said.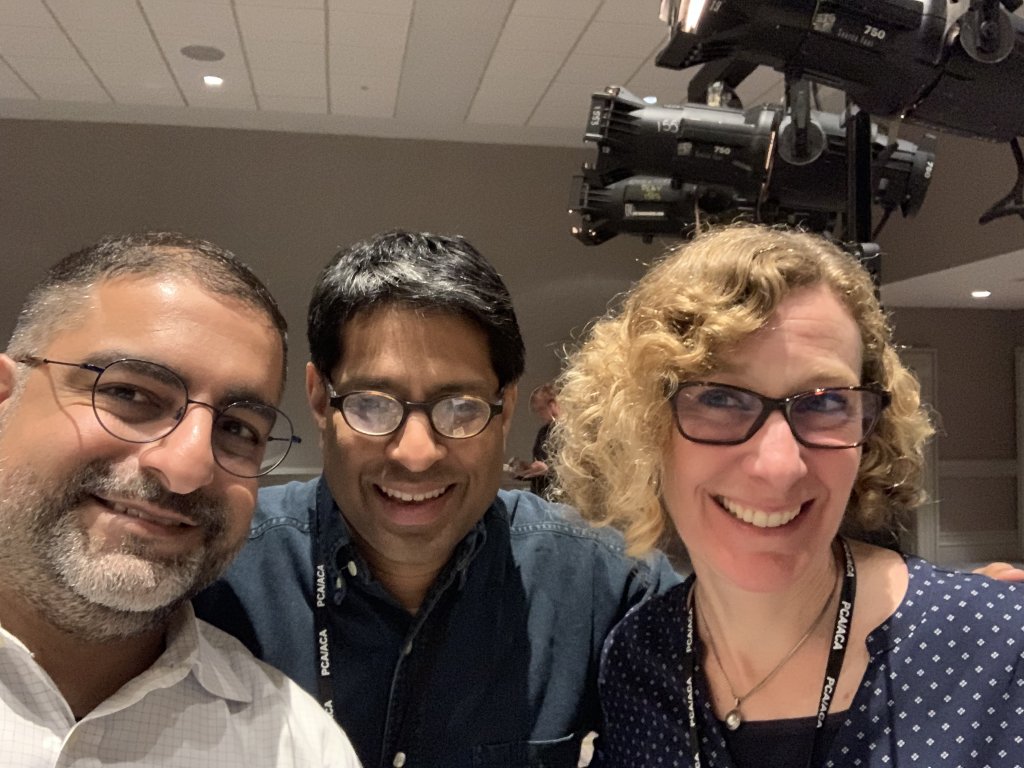 Marvel's announcement that a Muslim character would headline a comic book was met with widespread acclaim, and the first volume of Ms. Marvel won the Hugo Award for best graphic story in 2015.
"Kamala Khan, the new Ms. Marvel, appeared in 2014, and when I signed up for my first comics-only academic conference at the University of Florida in 2015, she was the perfect topic: the sales of that title were off the charts, even though female superheroes hadn't sold terribly well before then," she said. "There were so many other Ms. Marvel papers at that conference, that I thought it might be good timing for a Ms. Marvel essay collection."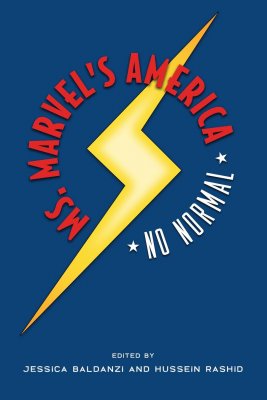 "Ms. Marvel's America: No Normal" was released in early March and through a series of essays the book brings together a set of diverse voices. The essays explore Ms. Marvel from many angles, including how she represents a changing national identity in the U.S., and her effect on the male-dominated Marvel fandom and the graphic novel universe.
Jessica Baldanzi first started the Comics and Graphic Novels class as a May Term in 2008 and has been developing it ever since. According to Baldanzi, it is a unique class because the content  changes along with the student body. "I think a lot about how to convey the importance and excitement of this genre to as many people as possible. The feedback on this new version of the class from Fall 2019 was really positive, so I think I succeeded to an extent, but I hope to keep improving even more."
Baldanzi is excited to see where the book goes from here, she says, commenting on her hopes for readers' reaction to the book.
"I hope more and more people become interested in characters like Kamala Khan—positive characters that break negative stereotypes about marginalized groups in the U.S.," Baldanzi said. "I've learned so much in the process of working on this book, especially about Islam, as well as about positive, effective ways to counteract destructive forces like Islamophobia in our society."
– By Grace Van Note