Charles Fluharty, founder and CEO of the Rural Policy Research Institute, to speak at Goshen College Feb. 11
Yoder Public Affairs Lecture: Charles Fluharty,  "Change in Rural America: Culture, Equity, Impact."
Date and time: Tuesday, Feb. 11 at 7:30 p.m.
Location: Goshen College Music Center's Rieth Recital Hall
Cost: Free and open to the public
---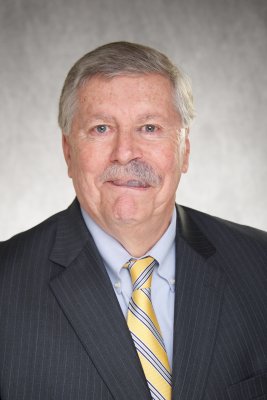 Charles W. Fluharty, the founder, president and CEO of the Rural Policy Research Institute (RUPRI), will present a Yoder Public Affairs lecture titled "Change in Rural America: Culture, Equity, Impact" on Tuesday, Feb. 11 at 7:30 p.m. in Goshen College Music Center's Rieth Recital Hall. This lecture is co-sponsored by the Elkhart County Historical Museum and Goshen College, and is free and open to the public.
Fluharty's talk will explore the importance of rural quality of life and place in regional economic and community development, within the framework of the essential interdependence of urban and rural people and places. Fluharty's visit is in conjunction with a Smithsonian exhibit, "Crossroads: Change in Rural America," which is on display at the Elkhart County Historical Museum in Bristol Feb. 1 through March 15.
Since Fluharty founded RUPRI in 1990, over 300 scholars representing 16 different disciplines in 100 universities, all U.S. states and 30 other nations, have participated in RUPRI projects, which address the full range of policy and program dynamics affecting rural people and places. RUPRI is the only United States national policy institute solely dedicated to assessing the rural impacts of public policies.
A clinical professor in the University of Iowa College of Public Health and a graduate of Yale Divinity School, Fluharty was also a German Marshall Fund Transatlantic Fellow from 2007 to 2011. He is the author of numerous policy studies and journal articles, has presented dozens of congressional testimonies and briefings, and is also a frequent speaker before national and international audiences, having delivered major public policy speeches in over a dozen nations. Fluharty has also provided senior policy consultation to most federal departments, state and local governments, associations of government, planning and development organizations, and many foundations.
The Frank and Betty Jo Yoder Public Affairs Lecture Series is an endowed lectureship that was created for Goshen College in 1978 by Frank (1917-1996) and Betty Jo Yoder of Goshen. The goal of the series is to enable faculty, students and community to hear well-known speakers address current issues.