High school seniors to receive immediate admission decision on Instant Admit Day, Jan. 20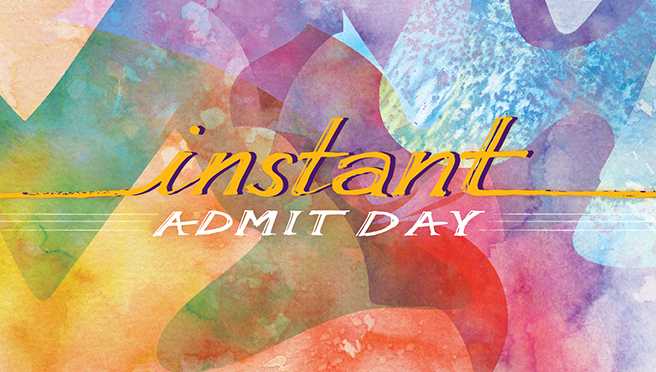 Goshen College will hold an Instant Admit Day on Jan. 20, between 10 a.m.- 3 p.m., at the Goshen College Welcome Center, providing an immediate admission decision.
Students will need to bring along their transcript and SAT or ACT test scores to receive an admission decision on the spot.
Students who participate in the event on campus will receive a Goshen College T-shirt. Admissions and financial aid counselors will be available on-site to answer questions. Students who submit their completed FAFSA can expect to receive their final financial package from GC within two weeks. Goshen College's financial aid packages average almost $26,000 per student.
Learn more at goshen.edu/instant.