After 14 years, Peru partnership comes to a close
By Siana Emery '20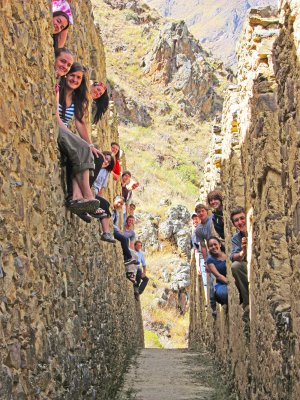 On July 29, the final group of 15 Goshen College Study-Service Term (SST) students left Peru, officially marking the end of Goshen College's 14-year program in the country. Since 2005, more than 600 students have traveled to Peru in 37 units, forging connections with host families, teachers, colleagues and friends that cross cultural boundaries.
In their final blog post, Scott Hochstetler, professor of music, and his wife, Rachel Hostetler, reflected not only on their last three semesters as leaders, but on the college's presence in Peru as a whole.
"We feel an immense amount of gratitude for all the love, support and education we have received from our Peruvian colleagues, from our wonderful host families and from the many educators and experts who took time to share their knowledge and their country with us over the last 14 years," the leaders said. "On behalf of the over 600 students and 24 directors who have been the recipients of your wisdom, hospitality and generosity, we say mil gracias Perú y hasta la próxima (thank you very much Peru, and until next time)."
Goshen's Peru SST presence was based in the sprawling capital of Lima, where students lived with families in many different regions of the city for the study portion of the term, and took language and culture classes in a church building.
Goshen students experienced a multitude of service locations, from the jungle to the mountains to the coast. In recent years, many students had placements in or around the cities of Cusco, Arequipa, Ayacucho and La Merced.
Students also participated in field trips across the country, including destinations such as the Afro-Peruvian community of El Carmen, the sacred city of Caral, and, of course, the UNESCO World Heritage site Machu Picchu.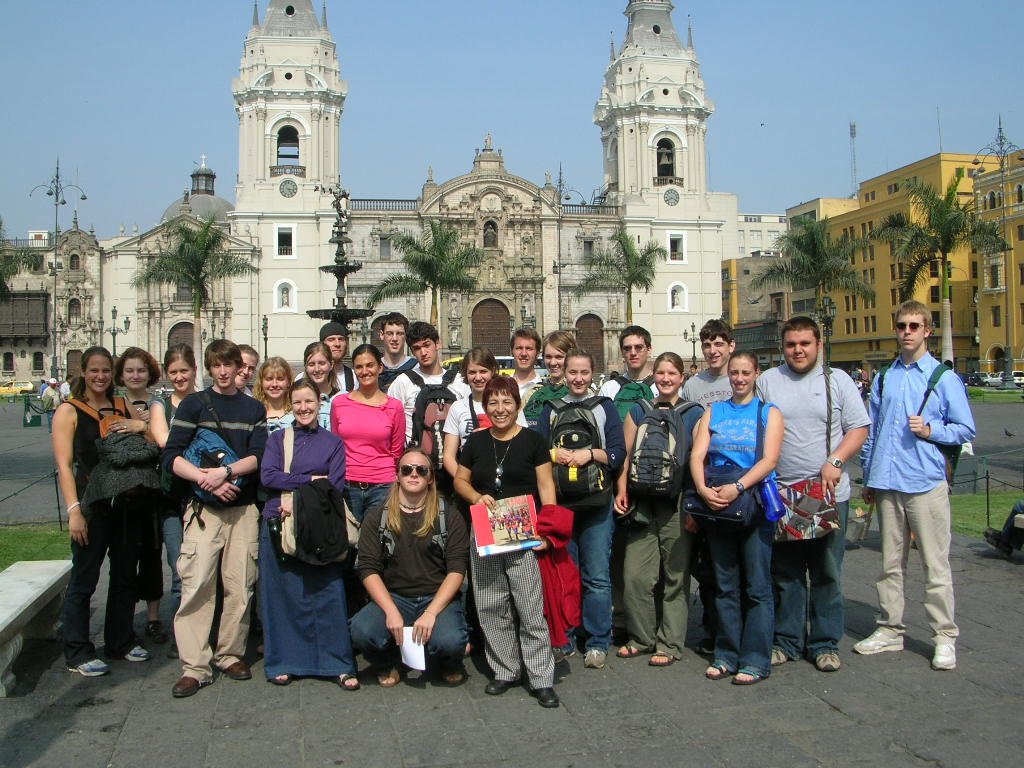 Many Peruvian partners were integral to the longstanding success Goshen College had with the program in the country, including Celia Vasquez de Aguirre, the coordinator of the study portion in Lima; Alicia Taype, SST unit caterer, Casa Goshen caretaker, and childcare provider for directors' children; and Willy Villavicencio, coordinator of service placements and travel outside of Lima.
"Peru is a great program and served us well and we're really sorry to say goodbye to the wonderful partners there and all the experiences that students were able to have," said Jan Shetler, director of international education. "Institutionally, we want to thank them. They've been really great partners."
Ecuador will replace Peru as a Spanish speaking SST location, and will also host units year-round. Goshen College is partnering with the Cofan Survival Fund and the program will be based out of Quito. The first unit departs on Aug. 28, and will be led by Professor of Accounting Andrew Hartzler and his spouse, Ruth.