Katharine Hayhoe, evangelical Christian and climate scientist, to speak at Goshen College's Conference on Religion and Science
Conference: 19th annual Goshen College Conference on Religion and Science, with speaker Dr. Katharine Hayhoe, professor and director of the Climate Science Center at Texas Tech University
Public lectures: Friday, March 29, 7:30 p.m.: "Mitigate, Adapt, or Suffer: Connecting Global Change to Local Impacts"
Saturday, March 30, 10:30 a.m.:"Christians, Climate and Culture" A third lecture will take place on Sunday, March 31, and is limited to registered attendees.
Location: Goshen College's Church-Chapel
» Register online here
---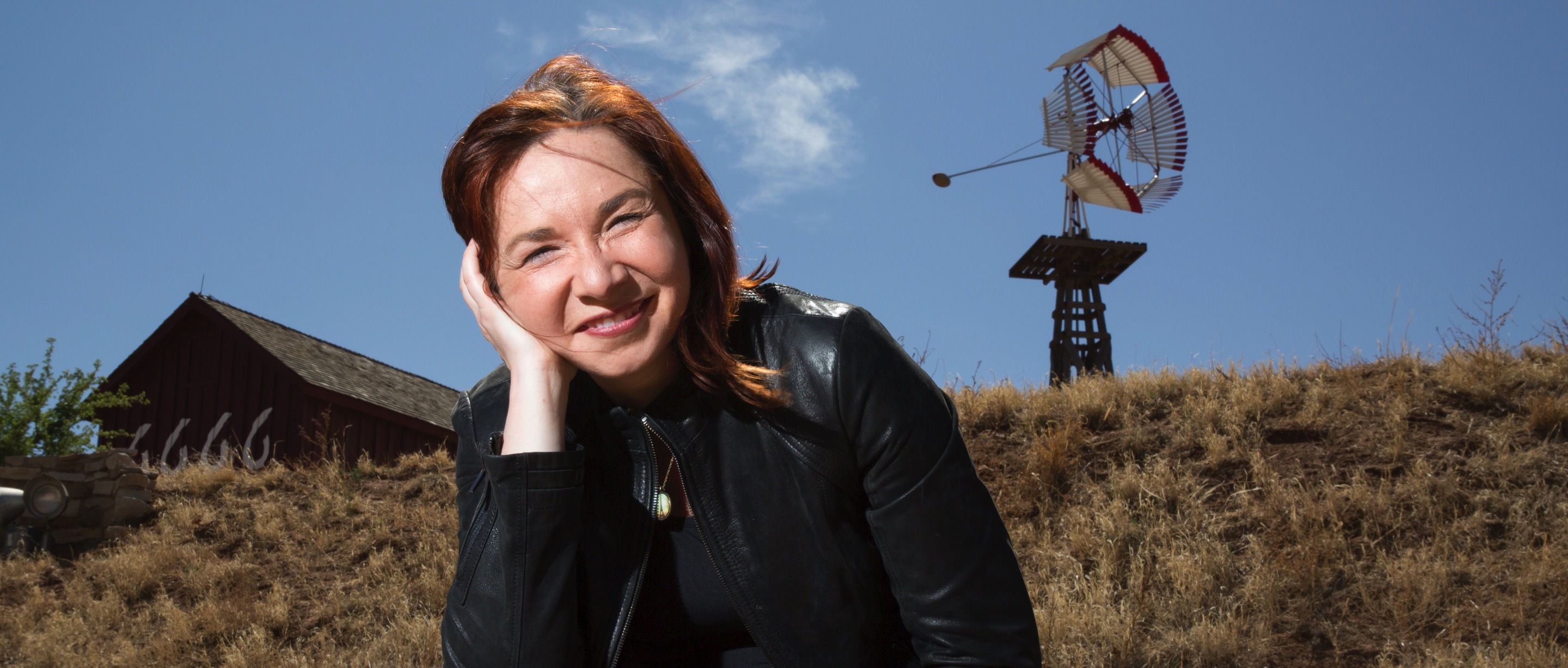 Registration is now open for the 18th Annual Goshen College Conference on Religion and Science, Mar. 29-31, 2019, featuring Dr. Katharine Hayhoe, an atmospheric scientist whose research focuses on developing and applying high-resolution climate projections to understand what climate change means for people and the natural environment.
Dr. Hayhoe is a professor and director of the Climate Science Center at Texas Tech University. As an atmospheric scientist, her research focuses on developing and applying high-resolution climate projections to understand what climate change means for people and the natural environment. Dr. Hayhoe is currently serving as lead author for the upcoming Fourth National Climate Assessment and producing the second season of her PBS Digital Studios short series, Global Weirding: Climate, Politics and Religion.
The conference's theme is "Christians, Climate, and Culture: Relationships, Tensions, and Resolutions." The conference comprises two public lectures by Dr. Hayhoe, as well as discussions and a third lecture that are limited to registered attendees.
Dr. Hayhoe will offer two free public lectures: "Mitigate, Adapt, or Suffer: Connecting Global Change to Local Impacts," on Friday, March 29, 7:30 p.m.; and on Saturday, March 30, 10:30 a.m.: "Christians, Climate and Culture." A third lecture for registered conference attendees will take place on Sunday, March 31. These lectures will take place in Goshen College's Church-Chapel.
Conference attendees will also have a chance for discussions and responses with Dr. Malinda Berry, assistant professor of theology and ethics at Anabaptist Mennonite Biblical Seminary in Elkhart, Indiana, and Naomi Yoder, pastor at East Goshen Mennonite Church in Goshen.
Registration for the conference is $315, with discounts available for first-time attendees, students, retirees and Midwest Religion and Science Society (MRSS) members. Registration includes five meals during the conference.
About Dr. Katharine Hayhoe
Dr. Hayhoe began her career with degrees in physics and astronomy from the University of Toronto. She received a master's degree and Ph.D in atmospheric science from the University of Illinois at Urbana-Champaign.
Her work has been featured on the documentary series "Years of Living Dangerously" and "The Secret Life of Scientists and Engineers," and in articles appearing in many outlets, from Texas Monthly to Macleans.
In 2012, she was named one of Christianity Today's 50 Women to Watch. In 2014, she was awarded the American Geophysical Union's Climate Communication Prize, and named one of TIME's 100 Most Influential People and the Foreign Policy's 100 Leading Global Thinkers. In 2015, she was named one of the Huffington Post's 20 Climate Champions, and honoured with the President's Mid-Career Faculty Award at Texas Tech University and a Headliner Award from the Association for Women in Communication Lubbock Professional Chapter, while 2016 she received a Chancellor's Council Distinguished Research Award from Texas Tech University, the Sierra Club's Distinguished Service Award, and the National Center for Science Education's Friend of the Planet award, and together with Bob Inglis from RepublicEn, was named to the POLITICO 50 list of thinkers, doers and visionaries transforming American politics.
In 2017 she was named one of FORTUNE's world's greatest leaders, and in 2018 she was awarded the eighth Stephen H. Schneider Award for Outstanding Climate Science Communication and was named a YWCA Woman of Excellence in science. She also received an honorary doctorate from Colgate University.
To date, her work has resulted in over 125 peer-reviewed papers, abstracts, and other publications and many key reports including the U.S. Global Change Research Program's Second National Climate Assessment; the U.S. National Academy of Science report, Climate Stabilization Targets: Emissions, Concentrations, and Impacts over Decades to Millennia; and the 2014 Third National Climate Assessment. In addition to these reports, she have led climate impact assessments for a broad cross-section of cities and regions, from Chicago to California and the U.S. Northeast. The findings of these studies have been presented before Congress, highlighted in briefings to state and federal agencies, and used as input to future planning by communities, states, and regions across the country.
Her research currently focuses on establishing a scientific basis for assessing the regional to local-scale impacts of climate change on human systems and the natural environment. To this end, she analyzes observations, compares future scenarios, evaluates global and regional climate models, builds and assesses statistical downscaling models, and constantly strives to develop better ways of translating climate projections into information relevant to agriculture, ecosystems, energy, infrastructure, public health, and water resources.
She is also the founder and CEO of ATMOS Research, which bridges the gap between scientists and stakeholders to provide relevant, state-of-the-art information on how climate change will affect our lives to a broad range of non-profit, industry and government clients. They work with a broad range of organizations, from Austin Water to Boston Logan Airport, to assess the potential impacts of climate change on their infrastructure and future planning.
Together with her husband, Andrew Farley, who is a pastor, Sirius XM radio host and best-selling author of eight books including "The Naked Gospel," she wrote "A Climate for Change: Global Warming Facts for Faith-Based Decisions," a book that untangles the complex science and tackles many long-held misconceptions about global warming.
The annual Goshen College Conference on Religion and Science is designed to provide discussion prompted by a leading thinker in the dialogue between religion and science. A single invited speaker presents three lectures, two of which are open to the public. Small, moderated discussion sessions provide conference participants an opportunity to address topics from the lectures in conversation with the speaker.
Conference participants include pastors and laypersons, academic scientists, mathematicians, theologians and students.
Carl Helrich, professor emeritus of physics at Goshen College, serves as conference director. For more information about the conference or to register, visit www.goshen.edu/religionscience.