All-star Americana trio 'I'm With Her' bringing harmonies to Goshen Nov. 3
Performing Arts Series Concert: I'm With Her
Date: Saturday, Nov. 3, 2018
Time: 7:30 p.m.
Location: Goshen College Music Center's Sauder Concert Hall
Tickets: $45, $40, $30 | Available online or through the Goshen College Box Office (574-535-7566, boxoffice@goshen.edu)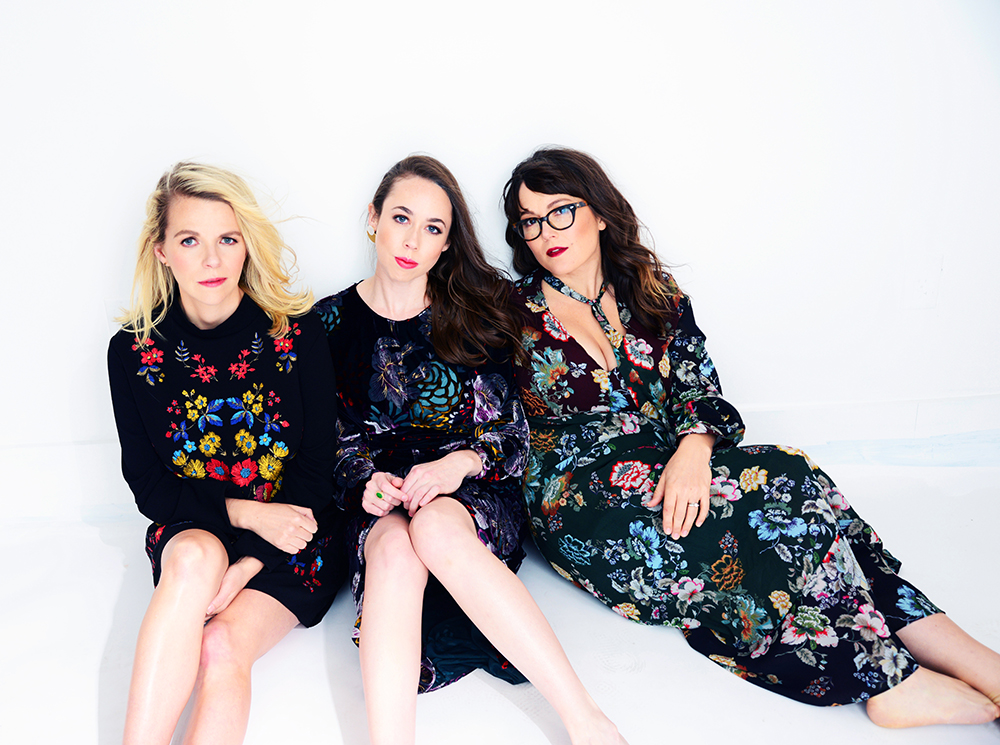 I'm With Her, the musical trio of Sara Watkins, Aoife O'Donovan and Sarah Jarosz, will bring their extraordinary chemistry and exquisite musicianship to Sauder Concert Hall Saturday, Nov. 3, 2018 at 7:30 p.m. for a Performing Arts Series concert.
Though the group just released their debut album, See You Around, in February of 2018, the multi-Grammy-Award winners have released nine solo efforts, co-founded two influential bands and contributed to popular albums by other artists.
Sara Watkins, well known as a founding member of progressive bluegrass group Nickel Creek, holds eight Grammy Award nominations and one win for Best Contemporary Folk Album. Aoife O'Donovan has been known as the lead singer of Crooked Still, another progressive bluegrass group. Best known for her successful solo career, Sarah Jarosz brings five Grammy nominations, including one win for Best Folk Album and one for Best American Roots Performance.
Since their formation at an impromptu show in 2014 at the Sheridan Opera House in Telluride, Colorado, I'm With Her has created a breathtaking harmonious sound in a music genre often dominated by men. "Together their sound is both ethereal and purposeful, a combination of searing musicianship and tender vocals," writes The Guardian.
Tickets are $45, $40, $30 and can be purchased through the Goshen College Box Office (574-535-7566, boxoffice@goshen.edu) or online at www.goshen.edu/tickets.
Future concerts in the Performing Arts Series include:
Saturday, Dec. 15, 2018, 7:30 p.m. - The 5 Browns

Friday and Saturday , Feb. 1 & 2, 2019, 7:30 p.m. - Imago Theater presents FROGZ!
Tuesday, Feb. 19, 2019, 7:30 p.m. - Seraphic Fire with American Brass Quintet