Bluffton (Ohio) University art faculty to show work at Goshen College
Exhibit: Recent Work by Bluffton University Art Faculty
Reception Date and time: Sunday, Nov. 18 at 2 p.m., Artist Talk at 3:30 p.m.
On display: Nov. 18, 2018 through Jan. 13, 2019
Location: Goshen College Music Center's Hershberger Art Gallery
Cost: Free and open to the public
---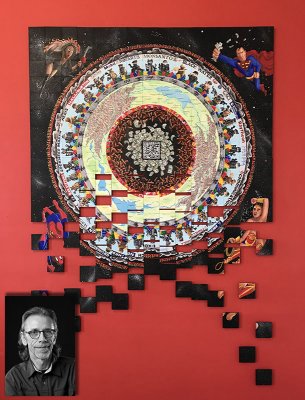 The current art faculty of Bluffton University will open an exhibition of their most recent photography, ceramics and mixed media works in the Abner Hershberger Art Gallery on Sunday, Nov. 18 at 2 p.m., with an artist talk to follow at 3:30 p.m. The exhibit and reception are free and open to the public.
The exhibit will be on display Nov. 18 through Jan. 13, 2019.
Bluffton's art faculty includes Philip Sugden, Andreas Baumgartner, Jim Fultz and TR Steiner.
Philip Sugden, assistant professor of fine arts and department chair, studied painting in Paris under French painter Arnaud D'Hauterives (winner Grand Prix de Rome). Since graduation from the New York School of Visual Arts and the Paris American Academie des Beaux Arts in Paris, Sugden has made twelve journeys throughout the Himalaya and Tibet. His drawings have been published in a full-color exhibition catalog entitled Visions from the Fields of Merit; Drawings of Tibet and the Himalayas. The book includes a forward written by His Holiness the Dalai Lama.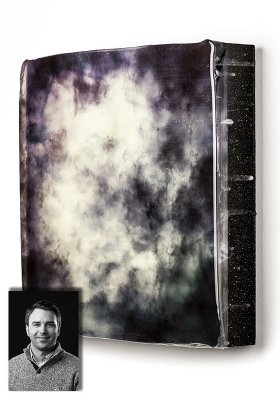 Sugden's work has been exhibited in more than 90 solo and 130 group shows internationally, including galleries and museums in New York, Los Angeles, London, Paris, Washington D.C., Melbourne and Kathmandu.
Andreas Baumgartner, associate professor of art, is a interdisciplinary artist specializing in various digital and analog media types. He earned a bachelor's degree from Bluffton University in 2008 and an MFA from Bowling Green State University in 2010.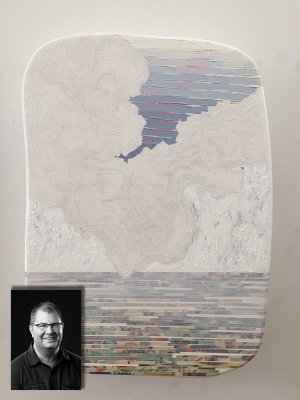 His previous work explores the correlation of liminal spaces with the presence of former living inhabitants, primarily in the setting of dilapidated structures and environments. He is fascinated with the space-time continuum, cosmic theories, and the intricacies of human emotion and consciousness. His current work is ultimately about his research, interaction, and response to these ideas and interests. Baumgartner has exhibited artwork of various media national and internationally.
Jim Fultz, assistant professor of art, is an abstract realist artist and conceptual painter whose work explores the interaction between viewer and artwork.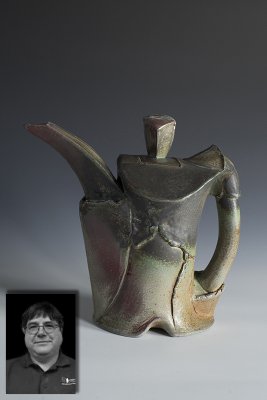 Many of Fultz's works have been exhibited publicly in shows throughout the United States, including at the Toledo Museum of Art, the Metropolitan Museum of Art, the Weatherspoon Art Museum, the New Jersey Center for the Visual Arts and the Grace Albrecht Gallery. He was also featured in the "70th Annual National Juried Show" at the Cooperstown Art Association. He has worked as Gallery educator for the Guggenheim Museum and Metropolitan Museum of Art in New York City, and holds a master's degree in painting from Ohio University and a bachelor's degree in studio art from the University of Akron.
TR Steiner is a ceramics instructor who studied under longtime Bluffton professor of art Gregg Luginbuhl at Findlay University. After graduating, he opened his own pottery studio, which he ran for 20 years alongside his work on his family farm. Before Luginbuhl's death in 2016, he recommended Steiner for the ceramics instructor position.
His recent focus is on teapots. "When building my teapots, I concentrate on creating bold, smooth forms with no surface decoration," Steiner writes in his artist statement. "In this way, the complex form of the teapot is simplified and becomes more of a canvas to accentuate the chaotic play of the glaze. My goal is to create a pot that speaks to the present, while remembering its silent past."
The Hershberger Art Gallery is located in the north lobby of the Goshen College Music Center at College Avenue and 12th Street in Goshen, Indiana and is open on weekdays from 9 a.m. – 4:30 p.m.