Measuring the worth of an Anabaptist education in dollars and more
Why would a student choose a Mennonite college over either a large public university with a lot of opportunities and a lower sticker price, or an elite Ivy League institution?
For students who choose Mennonite colleges, the significant financial aid, personal attention from faculty who care and unique academic opportunities play a big part in that decision. And, in contrast to the many myths about private college education, they are finding that decision to be well worth the investment.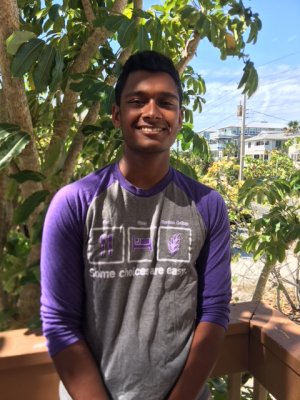 Ronit Goswami, a senior at Bethany Christian High School in Goshen, plans to attend Goshen College in the fall to study exercise science. His family immigrated to the United States from Bangladesh in 2004, living in New York City for several years before settling in Goshen.
Even tough his parents didn't go to college, they expected him to.
"Growing up, my parents pushed me toward college, so it was always in my plans to attend college from a young age," Goswami said. "The thing for me was picking the right college."
Jenae Longenecker, a history major from South Bend, Indiana, will graduate from Goshen College this spring, and plans to go to law school. She said she also always planned to go to college, and felt pressure from her classmates to choose Ivy League institutions or large private universities, but since her parents are both alumni of Mennonite colleges, they encouraged her to attend one as well.
"I grew up with this understanding that Mennonites had something unique to say to the world of education, and there is a theological perspective and worldview that could shape an education that I would benefit from a lot. " Longenecker said. "And I had a sense that it was pretty distinct,"
Paying for college
Sometimes the sticker price of private colleges scares people away before they look into the option further. But at Mennonite colleges and universities, including Goshen, 99 percent of students receive financial aid, and the average aid package last year at Goshen was nearly $25,000, not including loans.
"Goshen College continues to be a good value financially," said Joel Short, financial aid director at Goshen. "A common misconception is that private colleges are always more expensive, but many people don't realize just how affordable a private college education can be because of all the institutional grants and scholarships we offer. Our students received over $16 million in grants and scholarships from all sources in 2016-17"
Both of Goswami's parents work two jobs to support their family and provide Ronit and his younger sister a private education. Ronit also works as a dietary aide at a hospital, and says he puts about 75 percent of those earnings toward college.
Additionally, he earned a scholarship at Goshen College awarded to students of color who have demonstrated a distinguished academic record and leadership potential.
"I applied for a lot of scholarships at different schools, but Goshen's achievement scholarships were able to provide a lot more, and that was a huge game-changer for me," he said. "The scholarships and financial aid I received made it possible, and I'm really grateful for the financial support. It played a big part in my decision to come."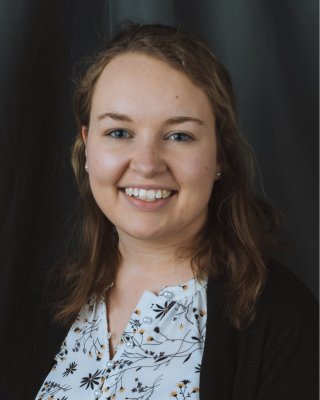 Longenecker also has help from her parents, as well as several scholarships and a discount because her mother works at Anabaptist Mennonite Biblical Seminary (AMBS). She has loans, too, but they were smaller than she expected.
"Because of the academic scholarships and the discounts that I get here, I'm not worried about paying (my loans) off," she said. "I can work for a little bit, and if I get a law degree, it's no big deal in the long run."
Goswami says that he's seen the statistics about how a college degree affects future earning potential, and sees the benefit.
"I just think that a private school education is worth it," he said, "and the money I hope to make in my career will cover the money I need to borrow."
Personal attention, Anabaptist values
When it came time for Longenecker and Goswami to start looking at colleges, both shopped around at larger private and public universities before ultimately deciding on Goshen. A big factor for both, aside from the high academic quality and learning opportunities, was the personal attention they felt.
"As far as the education goes, it seems a lot better than bigger schools," Goswami said. "The education is more student-focused, and you get one-on-one attention from professors. The small classroom sizes feel so much more personal, and I've found that that helps me to learn."
Both Goswami and Longenecker noted that knowing professors truly cared about their success is a huge advantage of choosing a Mennonite college. Longenecker added that she's found Goshen to be a supportive, nurturing environment.
"I think having professors who are socially, emotionally and academically invested in my success is really a huge part of my experience," Longenecker said. "Those relationships with professors have been a big deal, and it's not something I necessarily expected. I have a sense that the people who work here don't just work here because it's a job, but because they care about Goshen and care about students and care about Mennonite education."
Longenecker credits Goshen for expanding her worldview through programs like Study-Service Term and her interactions with students from a wide range of backgrounds. She says that the college's Anabaptist roots also make it a unique place to live and learn.
"There are so many religious institutions. If all I wanted was to have a Christian college experience, there are lots of schools who could fill that space," Longenecker said. "What does it mean to integrate vocation and worship and relationships and community? I think Anabaptists have a history of focusing on the whole self, and that's something that obviously college is all about. Your whole life is here for four years."