Goshen College adds new undergraduate and graduate programs
Students interested in studying sport management, marine biology, game development, or nursing professionals interested in a post-master's degree Family Nurse Practitioner certificate will have new opportunities in fall 2018 with the introduction of new programs at Goshen College.
Sport Management Major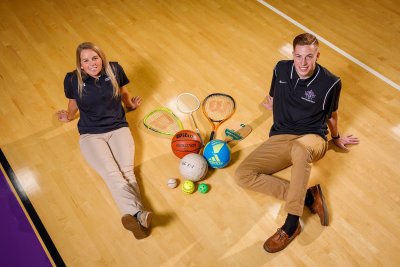 In fall 2018, a new sport management major will provide in-depth study in business, communication and international elements, as well as internships and hands-on opportunities, which will prepare students for a career in sport management, allowing them to compete fully for jobs or graduate school.
Students who major in sport management will learn principles in accounting, management and marketing, and develop strategies to successfully manage a sporting event or facility. Sport management majors follow an academic curriculum that blends business, communication and kinesiology (the study of human movement) to learn how to be an effective team leader and responsible sport manager.
Sport management professionals handle the behind the scenes aspects of sport, such as finance, marketing, leadership, facility management and event management. Sport management majors may go on to careers as agents, scouts, athletic directors, sports complex directors, event managers, officials/referees and more.
To learn more about the sport management major or minor, visit goshen.edu/sportmanagement.
Game Development Minor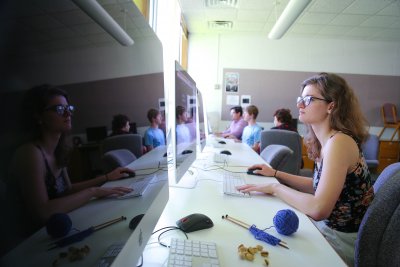 In fall 2018, the computer science department will begin offering a game development minor to give students a multi-disciplinary foundation in game design, drawing, animation and programming.
Students will have the opportunity to create a game from scratch, testing both their coding and creative storytelling skills, whether it's a computer game or phone app.
"Game development and gamification for learning, is a broadening field," said Jeanette Shown, associate professor of computer science and information technology. "Having experience in game development, which includes art and animation, computing programming and game building, is a definite plus, no matter where you want to go in your life.
Students who choose a minor in game development are not required to major in computer science - they can choose to focus on a number of other fields, such as biology, chemistry or social work.
To learn more about the sport management major or minor, visit goshen.edu/gamedevelopment
Marine Biology Semester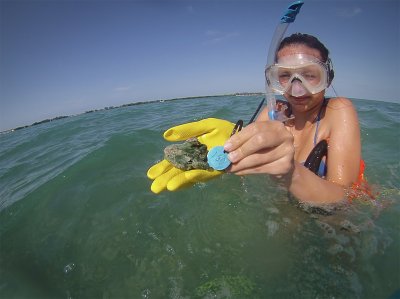 Beginning in 2020, environmental and marine science majors following a marine biology track will have the opportunity to take part in a new semester-long residential Marine Biology Semester at Goshen College's J. N. Roth Marine Biology station in Layton, Florida.
Since 2009, Goshen College has collaborated with faculty at Old Dominion University (ODU), who use the J.N. Roth Marine Biology station for six weeks in the summer and supervise two Goshen College interns who conduct research with the ODU team during that time.
During the Marine Biology Semester students will be immersed in research and will live and study in a culturally rich and diverse setting of the Florida Keys.
To learn more about the marine biology semester, visit goshen.edu/marinebio.
Post-MSN Family Nurse Practitioner Certificate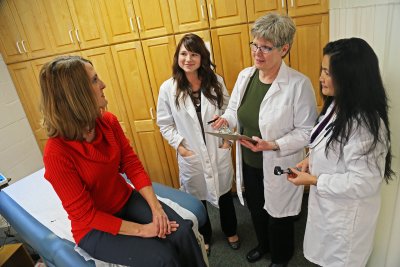 Goshen College will also offer a post-master's degree Family Nurse Practitioner Certificate program for individuals who have earned a Master of Science in Nursing (MSN) in another specialty area and seek further preparation to become a Family Nurse Practitioner (FNP).
The program is conveniently designed with courses meeting once per week during late afternoon and evening hours, with students completing the certificate in one or two years, depending on their previous credits and schedule.
With small class sizes, students will have the opportunity for a one-on-one learning experience with professors and peers, as well as individualized clinical placements, with a focus on providing healthcare for culturally diverse and underserved populations.
Graduates have a high rate of job placement with competitive salaries. The U.S. Bureau of Labor Statistics (BLS) predicts employment for nurse practitioners will increase by 31 percent from 2014 to 2024.
Students completing this certificate program will be eligible to sit for the certification exam offered through American Nurses Credentialing Center (ANCC) or American Association of Nurse Practitioners (AANP). This program is fully accredited by the Commission on Collegiate Nursing Education (CCNE).
To learn more about the Post-MSN FNP certificate, visit goshen.edu/fnp.