Publisher and Sci-Fi writer Bill Campbell to speak on social justice and publishing
S.A. Yoder lecture series: Bill Campbell: "Social Justice and Publishing"
Date & Time: Tuesday, March 13 at 7:30 p.m.
Location: Goshen College Music Center's Rieth Recital Hall
Cost: Free and open to the public
---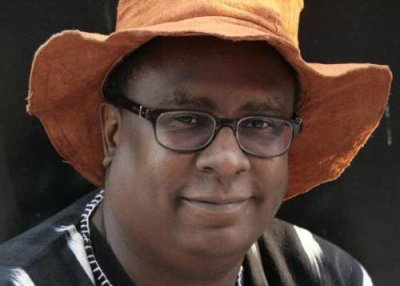 Publisher and science fiction writer Bill Campbell will deliver the 2018 S.A. Yoder lecture at Goshen College Music Center's Rieth Recital Hall on Tuesday, March 13 at 7:30 p.m., speaking on "Social Justice and Publishing."
Campbell founded Rosarium Publishing in 2013 with one goal: to bring true diversity to publishing so that the high-quality books and comics the company produces actually reflect the fascinating, multicultural world we truly live in today.
Campbell describes Rosarium as "a fledgling publisher specializing in speculative fiction, comics, and a touch of crime fiction—all with a multicultural flair."
It has grown from a company of just Campbell to a full roster of more than 40 artists and writers of different nationalities, genders, orientations and religious beliefs. From a story about a daywalking vampire bitten as a slave to science fiction stories told by Latin American protagonists to a Southeast Asian Steampunk anthology to an anthropomorphic retelling of the Iranian revolution as told by a fish, Rosarium is redefining diversity in literature by simply publishing well-written stories, with stunning artwork by people who reflect the identities and cultures of the world's population.
Campbell is the author of "Sunshine Patriots," "My Booty Novel," "Pop Culture: Politics, Puns," 'Poohbutt' from a Liberal Stay-at-Home Dad" and "Koontown Killing Kaper." Along with Edward Austin Hall, he co-edited the groundbreaking anthology, "Mothership: Tales from Afrofuturism and Beyond."
He lives in Washington, D.C., where in addition to helming Rosarium Publishing, he spends his time with his family and helps produce audio books for the blind.