Zach Klobnak to present organ concert April 23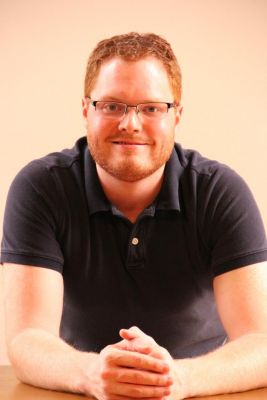 Concert: Rieth Chamber Series: Zach Klobnak, organ
Date and Time: Sunday, April 23, 2017, 4 p.m.
Location: Goshen College Music Center's Rieth Recital Hall
Tickets: $10
---
Organist Zach Klobnak will perform on Sunday, April 23 at 4 p.m. in Goshen College Music Center's Rieth Recital Hall as part of the Rieth Chamber Series.
Klobnak is the college organist and instructor of organ, harpsichord and piano at Centre College in Danville Kentucky. He is also director of music and organist at the Presbyterian Church of Danville, where he directs adult, children and handbell choirs, administers the "Music on Main Street" concert series and plays the church's Taylor & Boody pipe organ.
An active recitalist, Klobnak studied French organ literature and design in Paris and in the Alps region of France. He is currently a doctoral candidate in organ performance at the University of Illinois.
Now in its fourth season, the Rieth Chamber Series has established a reputation of providing captivating classical music in Michiana. More information can be found online at gcmusiccenter.org/riethseries.
Tickets are $10 for non-season ticket holders, and can be purchased online, through the Goshen College Welcome Center at (574) 535-7566, or at the door.