Ann Hostetler to give C. Henry Smith peace lecture about Amish shunning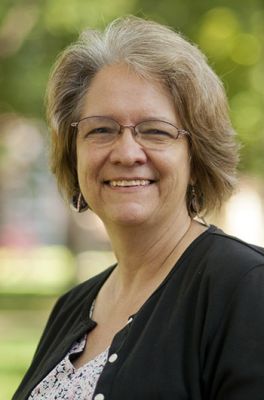 2017 C. Henry Smith Peace Lecture: Ann Hostetler, "Conflict and Creativity: Shunning and Its Legacy in Amish and Mennonite Communities"
Date and time: Tuesday, April 4 at 7:30 p.m.
Location: Goshen College's Administration Building Room 28
Cost: Free and open to the public
---
Ann Hostetler, Goshen College professor of English, will present the 2017 C. Henry Smith Peace Lecture on Tuesday, April 4 at 7:30 p.m. in the Goshen College Administration Building Room 28. Hostetler's speech is titled "Conflict and Creativity: Shunning and Its Legacy in Amish and Mennonite Communities." The lecture is free and open to the public.
By exploring the impact of a shunning on three generations of an Amish family in Mifflin County, Pennsylvania, during the period of 1930-2000, this lecture seeks to stimulate a conversation about the legacy of shunning on internal conflict in and among Mennonite churches.
Few Mennonite churches today actively practice shunning, but its binary structure has affected our approach to church and conference divisions. While painful and damaging for individuals and families, shunning has the potential to open up creative possibilities for its survivors. However, by forcing creative growth to occur outside its walls, the church has too often forfeited opportunities for creative renewal. How can we create structures to foster growth, change and dialogue in our current times?
Hostetler is the author of a book of poems, "Empty Room with Light," and the editor of an anthology, "A Cappella: Mennonite Voices in Poetry." Recently, with former Goshen College Professor of History Steve Nolt, she revised and updated John A. Hostetler's historic first book, "The Amish" (formerly "Amish Life"). Her poems and essays have appeared in numerous magazines and scholarly journals. Hostetler has taught literature and creative writing at Goshen College since 1998. She taught American literature at two German Universities in 2010. With Ervin Beck, professor emeritus of English at Goshen College, she co-edits the Journal of the Center for Mennonite Writing and serves as website editor of the Center for Mennonite Writing
The C. Henry Smith Peace Lecture, named for a former history professor at both Bluffton University and Goshen College, includes a research grant for the lecturer. The grant is awarded each year to a professor at a Mennonite college, who then presents the lecture at both Bluffton University and Goshen College.