Norma Jean Weldy, professor emeritus of nursing, remembered for combining holistic medical practices with a deep sense of compassion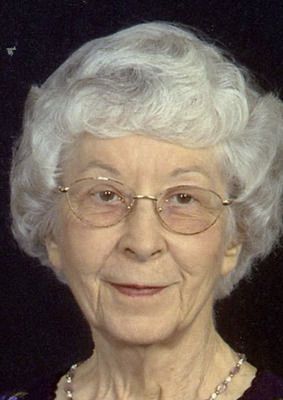 Professor emeritus of nursing Norma Jean Weldy, 87, died Tuesday, Jan. 10, 2017. She had worked at the college for 33 years until her retirement in 1995.
"Norma Jean was highly respected and loved by multitudes of nursing students," said Brenda Srof, chair of the Goshen College Nursing Department and a former student of Weldy's. "Her high academic and clinical standards translated into important learning for those with whom she interacted. During my own graduation weekend, I wanted to make certain to introduce Norma Jean to my parents so that they could see the person who had such a positive and important influence in my life."
She was born Aug. 26, 1929 in Bremen to Eldon J. & Lucille L. (Martin) Weldy.
Weldy graduated from Goshen College in 1954 via a diploma program through the La Junta Mennonite School of Nursing in La Junta, Colorado, where she also taught for two years. Weldy then worked for a year with the National Institute of Health's Cancer Institute. There, Weldy was impressed by a head nurse who believed call lights were on to be answered, and would respond to them herself if no one did promptly. "I tried to be that kind of head nurse later," recalled Weldy in a Goshen News article.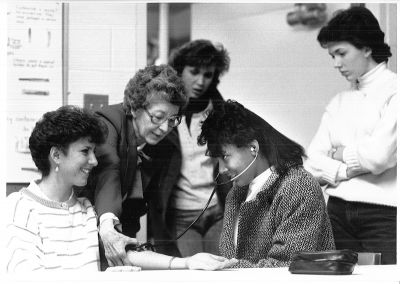 In 1957 Weldy returned to Elkhart County to work at Elkhart General Hospital, eventually to become the head nurse on the surgical unit.
In 1962, after earning a master's degree in nursing education from the University of Colorado in Boulder, Colorado, Weldy was hired as an assistant professor of nursing at Goshen Colleges.
Weldy authored a nursing textbook titled "Body Fluids and Electrolytes: A Programmed Presentation" in 1972, now in its eighth printing.
She attended Yellow Creek Mennonite Church. In her retirement, she was involved in "Stephen Ministries," a program that trains lay people in active ministry.
Surviving are a sister, Karen Weldy, Indianapolis; brother, Verlyn R. "Vern" (Celine) Weldy, Cave Creek, Arizona; nieces and nephews, Kathy (Vince Weaver) Weldy; Philip (Phoebe Brubaker) Kaufman; Monica (Tracy Couillard) Kaufman; Glenda (Macon) Oakley; Patricia "Trisha" Murray; Jonathan (Lisa) Weldy; six great-nieces and nephews and two great-great-nieces and nephews. Preceding her in death are her parents and a brother, Theron J. Weldy.
Visitation will be 2 – 6 p.m. on Thursday, Jan. 19, 2017 at Rieth-Rohrer-Ehret Funeral Home, 311 S. Main St., Goshen and one hour prior to the 10:30 a.m. service on Friday, Jan. 20, 2017 at Yellow Creek Mennonite Church, 64901 CR 11, Goshen. Pastor Wes Bontreger and Pastor Harold Yoder will officiate. Burial will follow at Olive (East) Cemetery. Memorials may be directed to Yellow Creek Mennonite Church. Online condolences may be sent at www.rrefh.com.