Realizing the Dream: Award winner hopes to travel, help others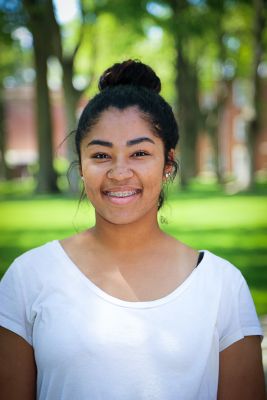 Alia Byrd, a sophomore elementary education major with a double minor in TESOL and Spanish, was among a group of first-generation students from Indiana's independent colleges and universities to be celebrated at the 27th annual "Realizing the Dream" banquet on Saturday, Nov. 5 in Indianapolis.
Made possible by a grant from Lilly Endowment Inc. to the Independent Colleges of Indiana (ICI), the banquet recognized students from ICI campuses who are the first in their families to attend college, along with their inspirational teachers and families.
A graduate of Rensselaer Central High School in Rensselaer, Indiana, a city of about 6,000, Byrd was determined to see as much of the world as she could.
"Goshen takes such pride in global citizenship, and allowing for personal relationships with students whose backgrounds are different than what I am used to," Byrd said. "Also, they are a Christian institution, and I wanted to go to a place where I could learn what that means to different people."
On campus, Byrd is a resident assistant, a leader of the Black Student Union and serves as a worship assistant for the Campus Ministries team.
"I see myself more as a person who wants to make sure that all voices are heard, and that regardless of status, race, religion or abilities, a person's opinion can be told and actually listened to," Byrd said. "I want to live in a world where everyone is given a chance to succeed and that no one is looked down upon because of characteristics that set them apart."
When Byrd learned that she had been chosen for the Realizing the Dream award, she was surprised and a little confused at first.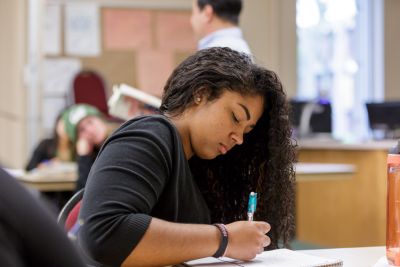 "In my eyes, I see myself as just another college student trying to get by," she said. "I try hard in my classes, because I have to, that way I will be able to achieve my personal goals. I involve myself in so many different groups so that I can be aware of how others live, what they think, and how they experience Goshen College."
Byrd and her fellow awardees each received a $2,500 scholarship, and each student's chosen "most influential" teacher or mentor received a $1,000 professional development grant. Byrd selected her English and mass communications teacher at Rensselaer Central High School, William Oates.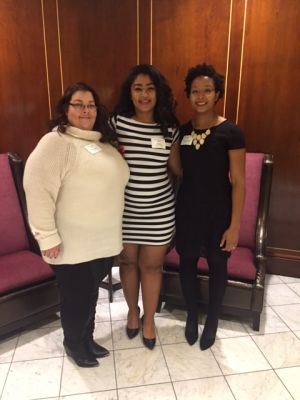 "One of the things that I most appreciated about Mr. Oates is how he was an honest teacher," Byrd said. "He taught what was necessary, but he also allowed us to have our own perspectives on things, and shared his opinions about whether he agreed or did not agree with it. As someone who also wants to be a teacher, I admired the way that he could take a simple popular movie, and then change our entire outlook to understand a meaning deeper than anything we could have imagined. Mr. Oates wasn't just a teacher, he was a friend and I thank him for that."
Goshen College faculty nominated Byrd for her outstanding academic and extracurricular achievement in her first year at college.
"I am so proud of Alia. She is a model student and standout leader," said DaVonne Kramer, coordinator of retention and intercultural student support at Goshen College. "I am so excited to see how her future unfolds."
As for her future, Byrd hopes to put her values and education to work around the world.
"I hope to be able to travel around the globe, teaching not only academic things, but also be a missionary, helping to establish schools in poverty stricken villages and help to build that community based on faith and education," Byrd said. "After this, I would like to teach in the United States and then travel to Haiti and work as an administrator or English teacher at an orphanage I am involved with already."