Alumni to discuss sustainable agriculture in a global context
Public forum: "Sustainable Agriculture in a Global Context"
Date and time: Friday, Oct. 7, 11:15 a.m. – 1 p.m.
Location: Goshen College Administration Building, Room 28
Alumni panel discussion: "Celebrating 50 Years in Agricultural Education at GC"
Date and time: Saturday, Oct. 8, 1– 2:30 p.m.
Location: Goshen College Newcomer Center, Room 17
---
The Goshen College Biology Department will host a two-day symposium during Homecoming Weekend, Oct. 7-8, to celebrate accomplishments of alumni, notably the class of 1966, in addressing global food insecurity.
A public forum will take place on Friday, Oct. 7, from 11:15 a.m. – 1 p.m. in the Science Building, and an alumni panel discussion on Saturday, Oct. 9 from 1 – 2:30 p.m. in Newcomer Center, Room 17. Both events are free and open the public.
Access to high quality food is a pressing global challenge, which requires contributions from many disciplines including the scientific, social, economic and theological domains. The Goshen College community is perhaps uniquely positioned to contribute creative approaches given the historical connection to agriculture, commitments to addressing injustice, and work in varied international settings.
Goshen College alumni who will participate in the forum and panel discussion include:
---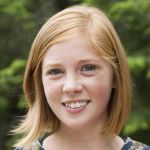 Twila Albrecht '15, from Goshen, has worked at the Elkhart County Foodshed Initiative, Goshen Farmer's Market and currently at Mennonite Education Agency. She writes about food, farming and sustainability.
---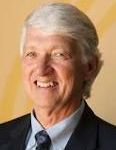 Roger Beachy '66, from Saint Louis, Missouri, is the founding president of the Donald Danforth Plant Science Center and was appointed by President Obama to be the first director of the National Institute of Food and Agriculture (NIFA). He holds a Ph.D. in plant pathology/virology from Michigan State University.
---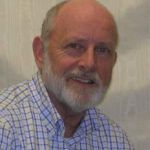 Russell Freed '66, from East Lansing, Michigan, is a professor of international agronomy at Michigan State University. He holds a master's degree and Ph.D. in plant breeding from Michigan State University. 
---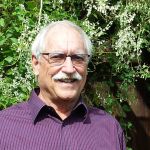 James Gingerich '66, from Albuquerque, New Mexico, the 2016 Goshen College Champion of Character Award winner, has worked in agricultural economic development for 34 years in six countries. He holds a master's degree in applied economics from Stanford University and a master's degree in agricultural economics from The Ohio State University.
---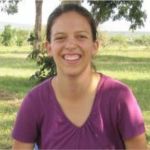 Ellie Schertz '15, who studied environmental science at GC, is currently working as a farm assistant at Merry Lea Sustainable Farm. Following graduation, she had the opportunity to explore Goshen's local food scene through some non-profit work with the newly formed Community Resilience Guild. 
---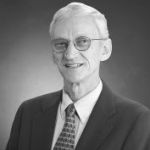 Harold Kauffman '61, from Tucson, Arizona, is professor emeritus of crop sciences at the University of Illinois at Champaign-Urbana. He holds a Ph.D. in plant pathology from Michigan State University.
---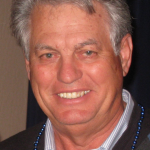 Dick Stuckey '66, from Surprise, Arizona, is a retired executive VP of the Council for Agricultural Science and Technology (CAST)
---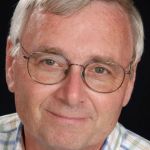 Mike Yoder, from Middlebury, Indiana, is owner of Crystal Valley Dairy Farms, 450-cow dairy farm. He has also served as Elkhart County Commissioner for 12 years.
---
Full schedule:
A Public Forum: Sustainable Agriculture in a Global Context
Friday Oct. 7: 11:15 a.m. – 1 p.m.  Administration Building, Room 28
Come join alumni, community members, and current students as we discuss sustainable agricultural in a diverse (and often hungry) world. Free and open to the public.
12:30 – 1 p.m.  Optional informal lunch to continue conversation – Westlawn Dining Hall
11:15               Welcome – Ryan Sensenig, Biology Dept. Chair
11:20               Panelist Introductions: Mike Yoder, Roger Beachy, James Gingerich, Russell Freed, Ellie Schertz, Twila Albrecht
11:30               Panelist statements (five minutes each): Defining sustainable agriculture – what does sustainable agricultural look like "in my field'?  What are the most important issues? What strategies are most suitable to addressing the issues I have identified?
12:15               Q&A with audience
12:30               Dismissal and ongoing conversation during lunch
Alumni Panel Discussion: Celebrating 50 years of Agricultural Education at GC
Saturday Oct. 8: 1 – 2:30 p.m.  Newcomer Center, Room 17
Students and alumni are invited to hear the stories (professional and personal) of four alumni who have dedicated their lives to improving food security in communities around the world. Join us for a dessert buffet and good conversation. Free and open to GC Biology alumni and their families.
1 – 1:30 p.m.   Welcome from Biology Department & Dessert Buffet
1:30 – 2 p.m.   Panel presentations: How did I arrive in this field?  Four alumni will share their stories of how they became interested in agriculture, what motivates them, and what they believe to be the next big questions in their field. With Russell Freed, Roger Beachy, Harold Kauffman, Dick Stuckey
2 – 2:30           Q&A and discussion