Duane Stoltzfus presents Afternoon Sabbatical lecture on language and media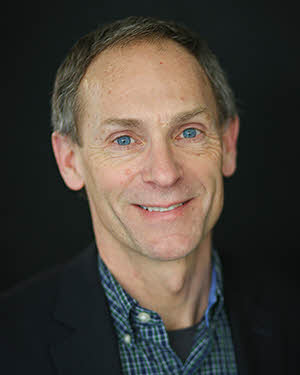 Lecture: Duane Stoltzfus: "Evolving with Language: When the Rules on Courtesy, Profanity and Other Usage Give Way"
Date and Time: Tuesday, Sept. 13, 2016 at 1 p.m.
Location: Goshen College Music Center's Sauder Concert Hall
Cost: Free and open to the public
---
Duane Stoltzfus, Goshen College professor of communication, will present a lecture titled "Evolving with Language: When the Rules on Courtesy, Profanity and Other Usage Give Way" in Sauder Concert Hall on Sept. 13 at 1 p.m.
Stoltzfus, who previously worked as an editor at "The New York Times" and now serves as the faculty advisor for "The Record," the college's student-run newspaper, will talk about navigating language standards in a shifting landscape.
He will reflect on his own journey with language and engage his students, former professors and others in a conversation about how we best say what we want to say.
Stoltzfus is also the author of a books "Pacifists in Chains: The Persecution of Hutterites during the Great War" (Johns Hopkins University Press, 2013) and "Freedom from Advertising: E.W. Scripps's Chicago Experiment (University of Illinois Press, 2007).
This event is presented as the first lecture in the 2016-17 Afternoon Sabbatical program, a yearly lecture series with on-campus programs held on a Tuesday each month during the school year and bus trips for off-campus tours.
Future events in the Afternoon Sabbatical series include:
11, 2016, noon — International Luncheon with Balazs Pirot: "Hungary — The Heart of Eastern Europe"
8, 2016, 1 p.m. — Jose Rocha: "El Sistema: Transforming Lives through Music"
6, 2016, 1 p.m. — Beverly Lapp: "Piano Plus: Celebrating Christmas Joy"
14, 2017, 1 p.m. — Jessica Baldanzi: "I ♡ Comics: The Cultural Power of Comics and Graphic Novels"
March 14, 2017, 1 p.m. — Michelle Horning: "Nurturing Our Entrepreneurship Ecosystem"
April 4, 2017, 1 p.m. — Debra Detwiler Brubaker: "Women's World Music Choir: 'Creating, Sustaining, Disrupting'"
May 16, 2017, 1 p.m. — "Salzbergen: Bass-Baritone Njål Sparbo and Friends"
19-21, 2017 — Theater Trip to Niagara-on-the-Lake