Goshen College professor emeritus returns to speak on Islam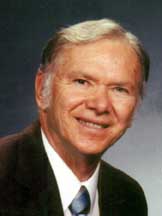 Afternoon Sabbatical: "Conflict Within Islam: The Sunni-Shia Divide"
Date and time: Tuesday, March 8, 2016 at 1 p.m.
Location: Goshen College Music Center's Sauder Concert Hall
Cost: Free and open to the public
---
Dr. Marlin Jeschke, professor emeritus of philosophy and religion, returns to Goshen College to present "Conflict Within Islam: The Sunni-Shia Divide," for an Afternoon Sabbatical on March 8 at 1 p.m. in the Music Center's Sauder Concert Hall.
The split among Sunni and Shia Muslims occurred in the first generation of Islam and continues to generate conflict in the Islamic world. Jeschke wil look into what it is that makes this conflict continue.
Dr. Jeschke is not new to the series, presenting "Islam: The Trauma of Modernity" during the 2005 Afternoon Sabbatical series. Additionally, Jeschke is the author of "Rethinking Holy Land: A Study in Salvation Geography" (2006), "Discipling in the Church" (1988), and "Believers Baptism for Children of the Church" (1983).
Jeschke received his bachelor's degree from Tabor College, a divinity degree from Garrett Theological Seminary and his doctoral degree from Northwestern University. He taught at Goshen College from 1961 to 1994, taking time off in 1968-69 for his post-doctoral fellowship in Asian Religions at Harvard, during which he spent five months traveling in several Islamic countries. At Goshen, he taught courses on Asian religions, Christian faith and religion in America. 
The final program in the 2015-16 Afternoon Sabbatical series is:
Tuesday, April 12, 2016, 1 p.m., Music Center's Sauder Concert Hall
"May Term in England," by Dr. Doug Caskey, Dr. Debra Brubaker and Dr. Randy Horst.
Free and open to the public.